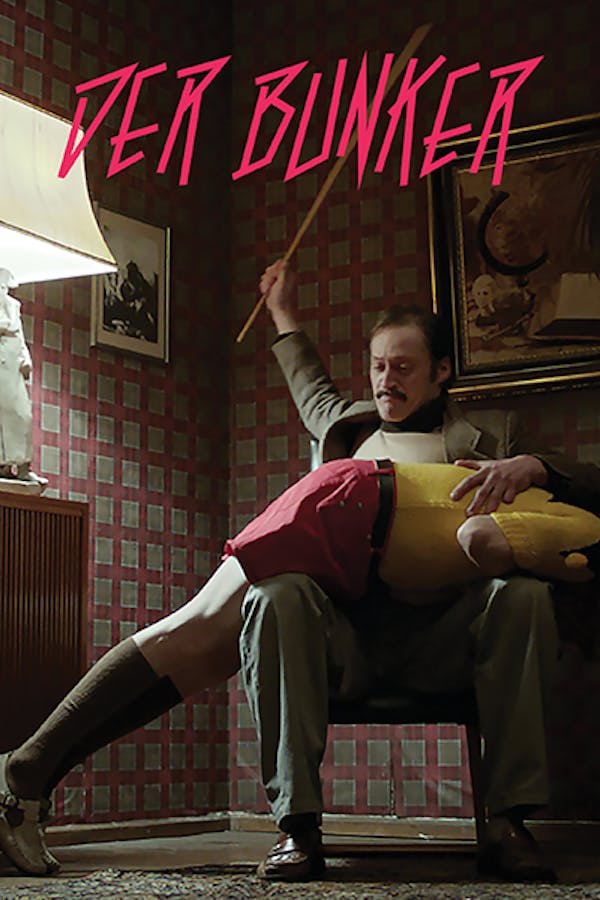 Der Bunker
Directed by Nikias Chryssos
A student rents a windowless room in a bunker nestled deep within a forest. Instead of finding tranquility for his studies, the young man (DER SAMURAI's Pit Bukowski) becomes involved in the surreal dramas of his landlord's family. They include the stern father, his wife (whose swollen leg almost takes a life of its own) and their precocious 8-year-old son Klaus (played by 33 year-old actor, Daniel Fripan). Initially friendly and welcoming, the situation grows increasingly bizarre. A funny, visually arresting and unsettling modern fairy tale, DER BUNKER is a unique vision from bold new talent, Nikias Chryssos.
A student becomes entangled in the bizarre dramas of his landlord's family.
Cast: Pit Bukowski, Daniel Fripan, Oona von Maydell, David Scheller
Member Reviews
This movie wasn't confusing, stop looking at your phone!!!
i dont know what movie you guys were watching but it wasnt the one i was this movie was garbage it didnt know where it was going at all the story was terrible confusing and all over the place this movie makes deathbed look like and oscar winning masterpiece never again....
I wouldn't call this a horror comedy but more a deeply disturbing depiction of a family dynamic driven by illness, abuse and control - with yes, some seemingly sweet or lighthearted moments. Klaus was physically beaten into submission and his development stunted by a mentally unwell mother ( who while obviously loved him, was unwilling to accept that he had developmental issues (she may have discovered this when he was 8 years old and was unable to accept the reality of his actuallyand her extremism possibly having to do with her grossly infected leg that was causing paranoia and hallucinations).
It was pretty good, some parts are a bit strange. Still wondering how old the son was. I enjoyed the movie and I am sure others wi