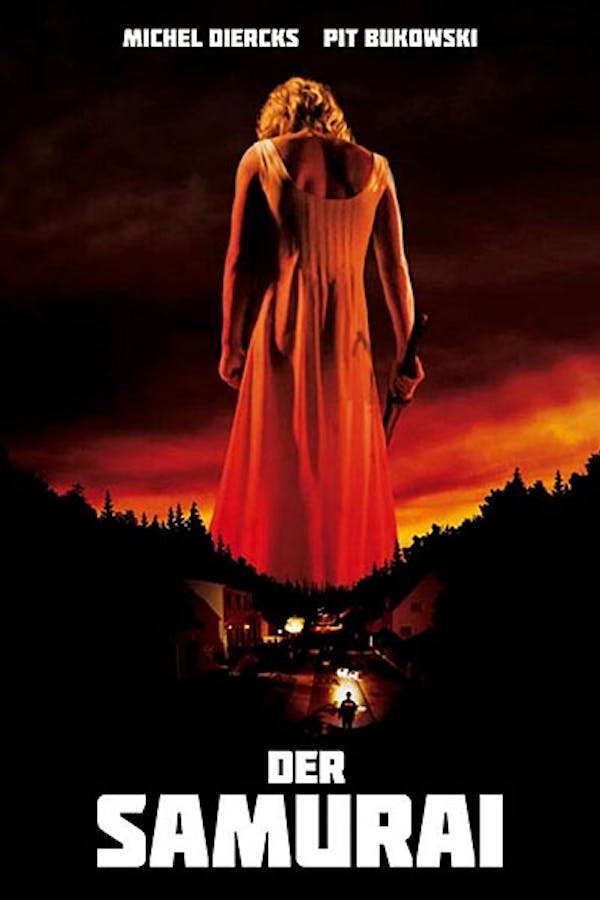 Der Samurai
Directed by Till Kleinert
A cop is drawn into the web of a mysterious, sword-wielding killer over the course of one very strange night. Jakob is mocked by locals over his timid approach to policing, which includes leaving meat for the wolf in the woods instead of hunting it. When he encounters a devious samurai who wears a dress, he gets drawn into a deadly game of cat-and-mouse with the not-quite-human killer. Till Kleinert's Lynchian horror fantasy takes viewers into a bizarre nightmare where traditional masculinity and queerness fight for dominance, leaving scores of severed heads in their wake. (In German with English subtitles.)
A cop is drawn into the web of a mysterious sword-wielding killer.
Cast: Michel Diercks, Pit Bukowski, Uwe Preuss
Member Reviews
I feel like shudder now provides the uncensored version, and for that? I am grateful. 10/10.
This felt like if Rainer Werner Fassbinder directed a bizarre horror film. It's so wild and creative and takes a lot of daring chances. Shudder just gets better all the time with interesting films.
Slow burn, but consistently surprising AND surprisingly sweet.