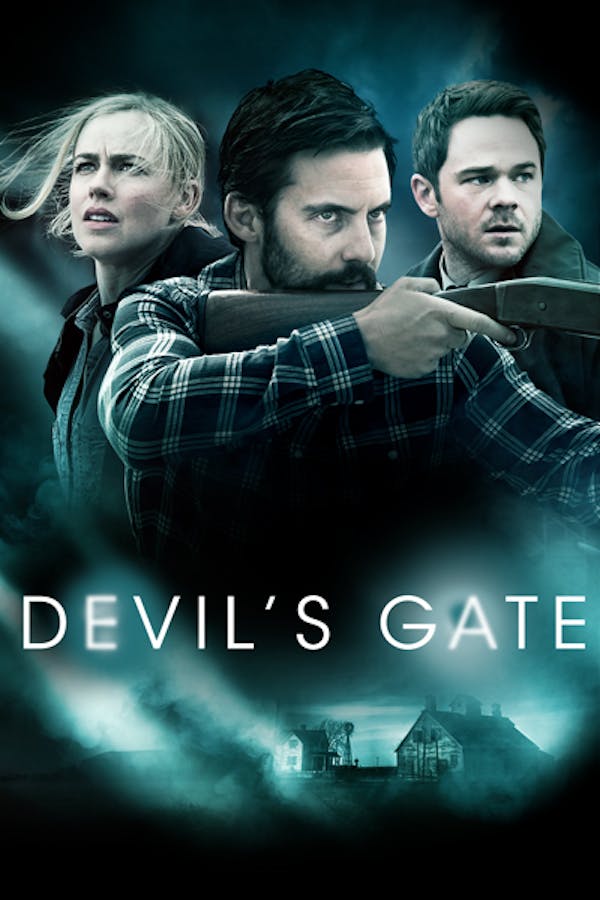 Devil's Gate
Directed by Clay Staub
Maria Pritchard (Bridget Regan, John Wick) and her son are missing. Maria's husband, Jackson (Milo Ventimiglia, This Is Us), a taciturn man with a troubled past, is not returning calls. An FBI Agent and Police Deputy sent to investigate find more than they bargained for when they arrive at the family's remote farm outside Devil's Gate, North Dakota. As night falls and they become trapped in that desolate location, the law enforcement officers must either join forces with an unstable man they suspect of misdeeds or fall victim to the same demons that beset him.
Seeking a missing woman in North Dakota, an FBI agent and a sheriff focus on her religious zealot husband but discover something far more sinister.
Cast: Amanda Schull, Bridget Regan, Jonathan Frakes, Milo Ventimiglia, Shawn Ashmore
Member Reviews
A pleasant surprise. Quite enjoyable
Starts off strong. Fizzles fast. If you are looking for something scary, this isn't it.
Suitably creepy, good cast (especially the always watchable Amanda Schull😜), intriguing story and great visual effects, well worth seeing. I realised 10 mins in I had seen this before but recalled it was a good watch so kept going.
Interesting movie, well thought out story all "T's" crossed and "i's" dotted. Cast did their jobs well. The one to supply her end reasons could not have been done by anyone better than Jonathan Frakes