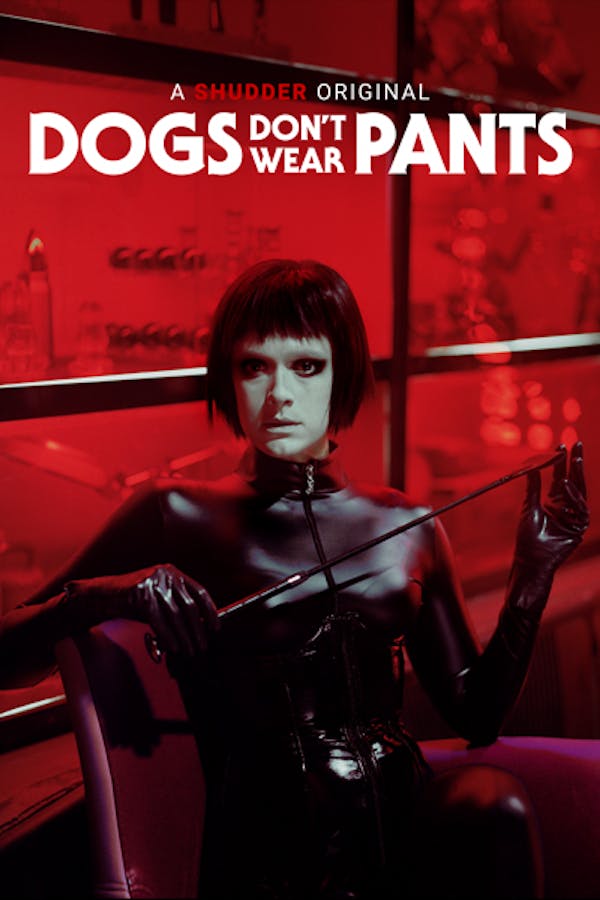 Dogs Don't Wear Pants
Directed by J.P. Valkeapaa
After a tragic event, Juha develops an unexpected but powerful connection with a dominatrix named Mona. But his dangerous addiction to suffocation will lead them both down a wild, freaky path towards emotional enlightenment. A SHUDDER ORIGINAL.
In this sexually-charged thriller, a man develops an unexpected but powerful connection with a dominatrix.
Cast: Pekka Strang, Krista Kosonen, Ilona Huhta
Member Reviews
Don't come here expecting a scary movie! It's more of a dramatic romance! By far the best movie I've seen in a while and I don't want to say too much, just watch it and you won't be disappointed!
Fantastic! A bit predictable for the first 45 min or so. (Light spoiler example: Making another appt. with Dom, knew it would cause him to miss daughter's concert\recital.) After this point however, it got very interesting. He became increasingly unstable. Wasn't sure if he'd become entirely unhinged, or set himself right and become healthy. Emotional, incredibly well shot, sound design is superb. Visuals are a cross between Jeff Cronenweth (but with more shallow dof) and Natasha Braier's work on The Neon Demon. Editing was top notch and well synchronized with the editing. Superb performances. Especially the kiss between the two leads after he takes off the saran wrap, just before he leaves her apartment. That's the type of stuff that can't be put into words. Lastly kinda reminded me of Luca Guadagnino. It just has that same tenderness to it, italian 80's disco music, a journey of self discovery, etc. The first 45 min being a bit predictable are the only reason for a 4 rating instead of 5. It's nearly perfect.
I don't find this to be horror. There were few bloody scenes. It feels like Shudder is trying to make this out to be a horror when really it is dramatic romance. Nonetheless I loved the movie and thought the ending was extremely cute.
A disturbing, audacious yet surprisingly positive film.