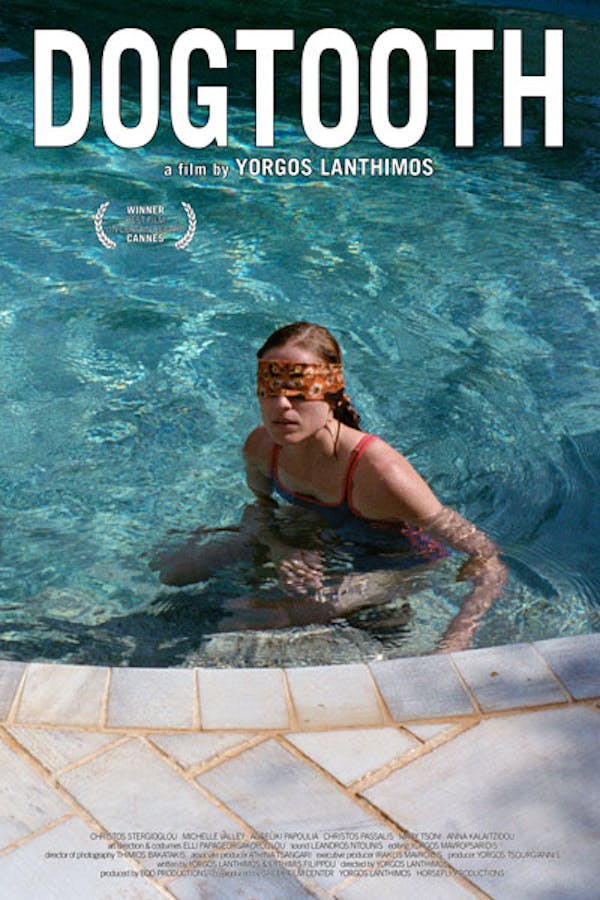 Dogtooth
Directed by Yorgos Lanthimos
In an effort to protect their three children from the corrupting influence of the outside world, a couple transforms their home into a gated compound of cultural deprivation and strict rules of behavior. But children cannot remain innocent forever. When the father brings home a young woman to satisfy his son's sexual urges, the family's engineered "reality" begins to crumble, with devastating consequences. Like the haunting, dystopic visions of Michael Haneke and Gaspar Noé, DOGTOOTH punctuates its compelling drama with moments of shocking violence, creating a biting social satire that is as profound as it is provocative.
Three teenagers live isolated. But children cannot remain innocent forever.
Cast: Christos Stergioglou, Michele Valley, Angeliki Papoulia, Hristos Passalis, Mary Tsoni
Member Reviews
You want to make sure you have the emotional energy to handle a lot of trauma and abuse. But it's art so it's worth it. More "creepy" than "scary".
It'll definitely catch your interest.
This makes Flowers in the Attic look like a walk in the park on a glorious Autumn day.
this is such a strange "what the fuck am i watching?" type of movie, but in a great way. I was completely glued to it the entire time. another movie that I don't consider a traditional horror film, but definitely disturbing and weird enough to be a part of shudder. absolutely worth a watch.
I love Yorgos Lanthimos and this is the movie that got me into his work. His more recent few movies are much better imo. This one is good with its acting and "world building", but I feel it meanders at times.