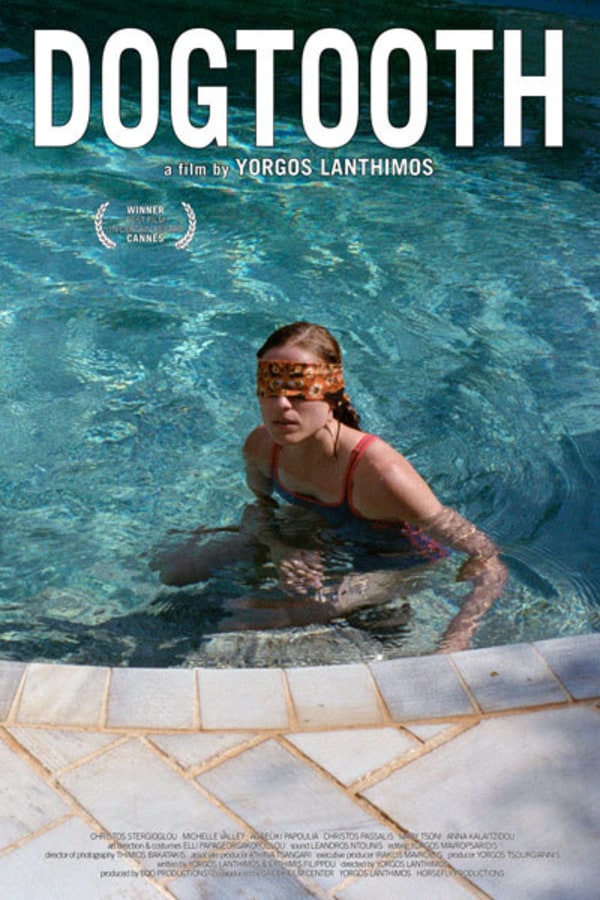 Dogtooth
Directed by Yorgos Lanthimos
In an effort to protect their three children from the corrupting influence of the outside world, a couple transforms their home into a gated compound of cultural deprivation and strict rules of behavior. But children cannot remain innocent forever. When the father brings home a young woman to satisfy his son's sexual urges, the family's engineered "reality" begins to crumble, with devastating consequences. Like the haunting, dystopic visions of Michael Haneke and Gaspar Noé, DOGTOOTH punctuates its compelling drama with moments of shocking violence, creating a biting social satire that is as profound as it is provocative.
Three teenagers live isolated. But children cannot remain innocent forever.
Cast: Christos Stergioglou, Michele Valley, Angeliki Papoulia, Hristos Passalis, Mary Tsoni
Member Reviews
I EXPECTED NOTHING LESS FROM GREEK. UNRESTRAINED COMSUMPTION.
Such a great find. Only you would give me something like this, Shudder, only you 😘
Wow. What a little slice of insanity.
What craziness is this?! It's like "theatre of the absurd" set inside a single family compound. I would have appreciated some glimmer of hope and humanity at the end. I guess there's some hope in the mystery around what comes next, but not enough to reward audiences for making it through scenes of graphic incest and true gaslighting. Not appropriate for most audiences.