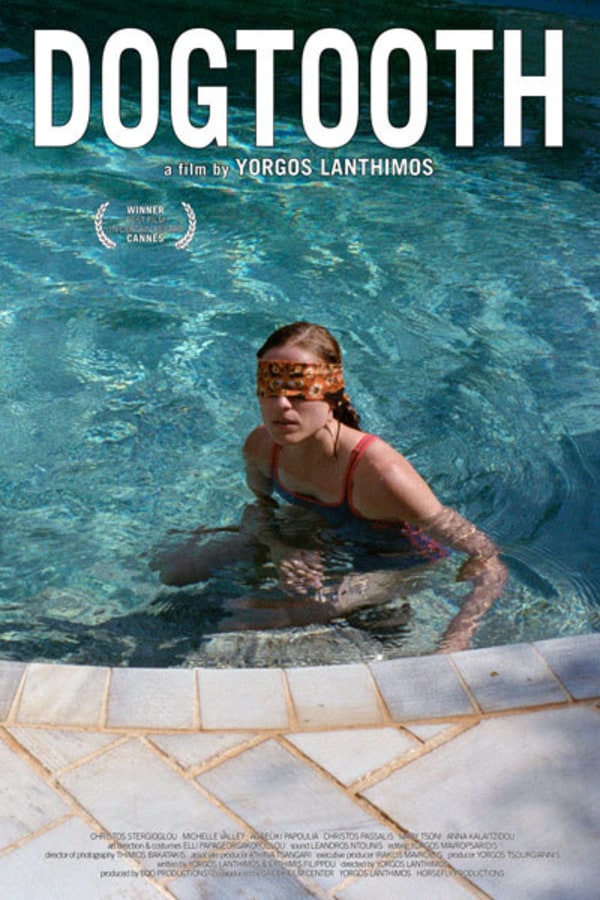 Dogtooth
Directed by Yorgos Lanthimos
In an effort to protect their three children from the corrupting influence of the outside world, a couple transforms their home into a gated compound of cultural deprivation and strict rules of behavior. But children cannot remain innocent forever. When the father brings home a young woman to satisfy his son's sexual urges, the family's engineered "reality" begins to crumble, with devastating consequences. Like the haunting, dystopic visions of Michael Haneke and Gaspar Noé, DOGTOOTH punctuates its compelling drama with moments of shocking violence, creating a biting social satire that is as profound as it is provocative.
Three teenagers live isolated. But children cannot remain innocent forever.
Cast: Christos Stergioglou, Michele Valley, Angeliki Papoulia, Hristos Passalis, Mary Tsoni
Member Reviews
Kept me enthralled the entire film. I can see why it's not for everyone, but it is a really fucked up and interesting take on a psychological thriller. Definitely a slow burn but left me with a lot to think about. Filmed beautifully only to juxtapose the truly disturbing content.
Really nails the cringe and ick factor. But if I'm going to cringe for an hour and a half, I'd like a bit more explanation.
Good idea. Weak execution. I expected more at the end. Even watched the credits to make sure I didn't miss anything at the very end.