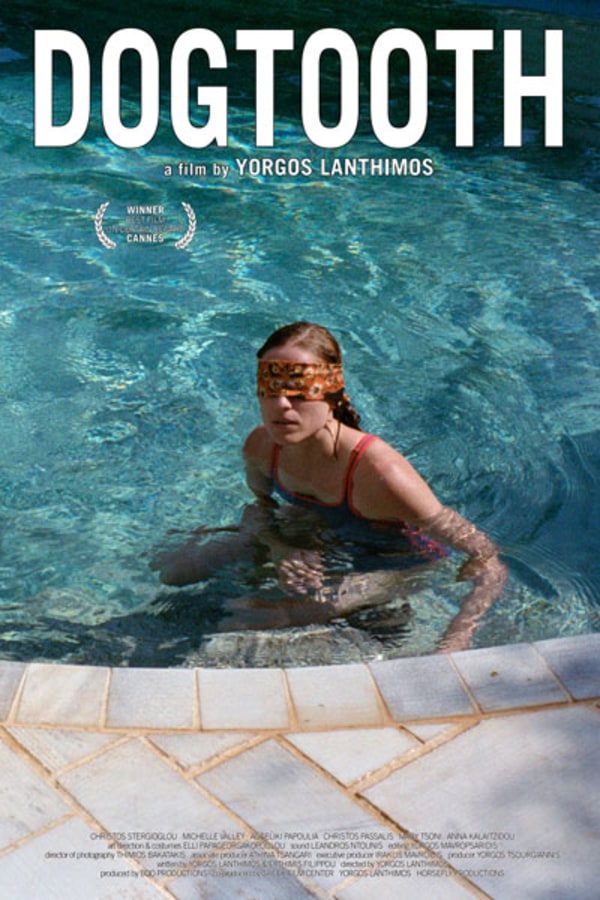 Dogtooth
Directed by Yorgos Lanthimos
In an effort to protect their three children from the corrupting influence of the outside world, a couple transforms their home into a gated compound of cultural deprivation and strict rules of behavior. But children cannot remain innocent forever. When the father brings home a young woman to satisfy his son's sexual urges, the family's engineered "reality" begins to crumble, with devastating consequences. Like the haunting, dystopic visions of Michael Haneke and Gaspar Noé, DOGTOOTH punctuates its compelling drama with moments of shocking violence, creating a biting social satire that is as profound as it is provocative.
Three teenagers live isolated. But children cannot remain innocent forever.
Cast: Christos Stergioglou, Michele Valley, Angeliki Papoulia, Hristos Passalis, Mary Tsoni
Member Reviews
Scarier than anything on here.
Strange drama focused upon the children raised by cultish parents "teaching" them in disturbing & unreal ways - both surreal & all-too realistic
extremly wierd and comical drama
So, here's the deal: this movie is attempting to comment on the dynamic of parenting. This is done by taken methods of protecting the children in very deceptive ways. The commentary just never gets that intelligent though. It is odd for the sake of being odd ,like arthouse weird. It's like Gummo, but less engaging..a lot less engaging. It's very slow and weird. There is very little to no payoff and only the hint of a character art.
Wow. This movie is bonkers. I'm sure it's got some sort of message, but it's lost on me. Can't really see myself recommending it to anyone ever in the future, but I guess I'm glad I watched it.... Am I glad? I don't even know.