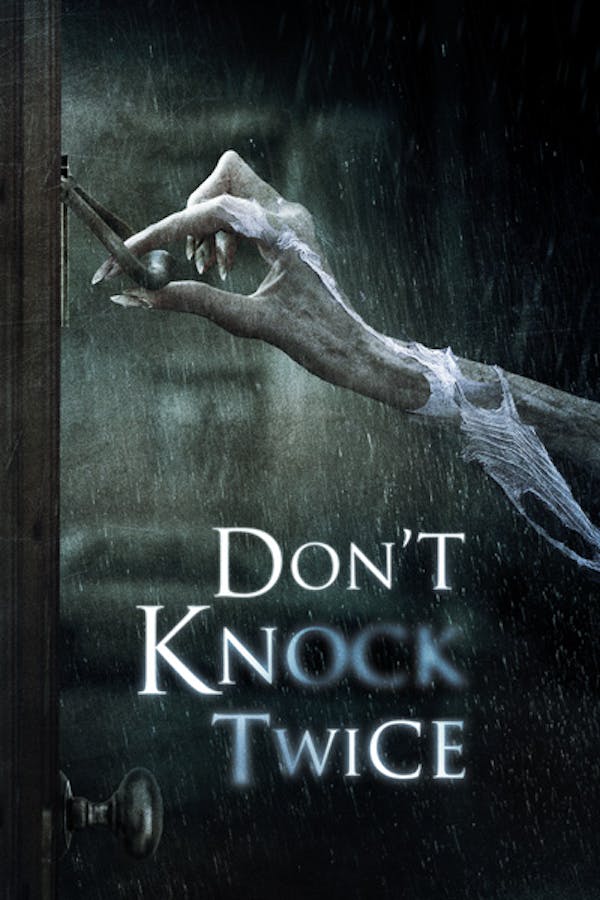 Don't Knock Twice
Directed by Caradog W. James
When a mother, desperate to reconnect with the daughter she abandoned, becomes embroiled in the urban legend of a demonic witch, she must go further than she ever imagined possible to win back her child.
A desperate mother tries to reconnect with the daughter she abandoned, but becomes embroiled in the urban legend of a demonic witch.
Cast: Katee Sackhoff, Lucy Boynton, Richard Mylan
Member Reviews
Not entirely sure that the plot holds up, but several creepy moments. The film never quite reaches the tension that it needs to pull off the horror story/murder mystery but it's worth a film night.
Good Movie, not scary tho!!
the 4 out off 5 skulls rating was accurate. It's a good horror with a plot! I recommend to friends
So-so. The atmosphere is ok, and the acting is fine, but it relied too heavily on tropes we've seen a hundred times, without giving them any sort of unique twist at all.
This film does not get off to a good start...but the second half is worth sticking around for. I found the set up to be a bit weak - more time is needed in introducing us the the world (no idea where we were) and central characters. For that reason it was initially hard to fully invest and know what was going on. It all felt quite clunky to start. That said the actors playing Jess (the mum) and Chloe (daughter) were really strong, however their supporting cast were noticeably less truthful and lacking in 3 dimensionality - perhaps more to do with the script than performances. I really enjoyed the scares though and screamed a lot! The woman chasing them is really grim and unsettling! I also enjoyed the twists and unfolding of the story toward the end. I appreciated the relationship arc of Jess and Chloe, which definitely helps drive the film to its conclusion and (eventually) had me engaged.