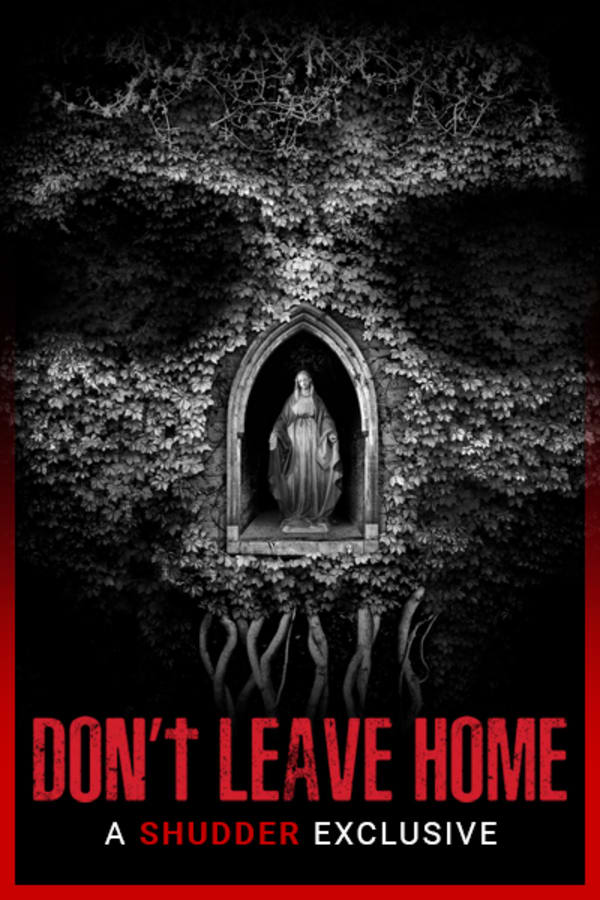 Don't Leave Home
Directed by Michael Tully
Melanie, an artist whose work centers on urban legends, is contacted by a Father Alistair Burke, who, in 1986, painted a portrait of an 8-year-old girl who mysteriously disappears. On the urging of the reclusive priest and his cohort, she heads to the Irish countryside for an art commission. Telling no one where she's going, Melanie never stops to consider that some urban legends are real.​ A SHUDDER EXCLUSIVE.
Headed to Ireland for an art commission, Melanie never stops to consider that some urban legends are real.​
Cast: Anna Margaret Hollyman, Lalor Roddy, Helena Bereen, Davd McSavage, Karrie Fox
Member Reviews
This SHOULD be a great horror flick, but it suffers from a critical error: the lead actress is so poorly cast. I've seen this actress in a comedy role and she's great as a bitchy sister. But in this film, so much about painting and creativity, she does not sell it as a professional artist driven to create these miniature dioramas of missing people. Like, that person would have some fire in the belly. That woman would have a major personality. That woman would actually react to seeing a man flagellate himself, or walking into a room to find all your 'bidders' dressed in full Versailles garb. But this actress really just seems so over it. She seems afraid to make a genuine facial expression and can barely take her lines seriously. At one point she flatly and emotionlessly says "I just wanna go home" and I believed her, she does not want to be doing this movie. Like, you can almost tell she thinks the whole movie is so dumb. There's no performance of fear, paranoia, creative drive, the need to know, all these lovely rich things that SHOULD be colouring this movie and just aren't. She's so flat and uninvested. She has no curiosity about the character. She plays this artistic person like she's a wine mom in Maine. Man I really wanted to enjoy this, but they needed to cast someone who can carry this character and the film. Oh, and the critic in the movie calls her work "arts and crafts" and that's flattering. Her diaramas are so boring. They didn't great a great designer to work on this either, the paintings and crafts around which the plot is built are so… meh. I heard this described as "and Irish Get Out" which is truly offensive to Daniel Kaluya who acted his heart out and to Jordan Peele who directed the shit out of that movie to make it thick with tension. There was no tension here; and its not just the actress even though she's utterly blank and boring in this role. The director doesn't seem to give a shit about the material either.
Interesting concept. Totally unraveled. Ending was awful. Actors were mediocre at best. Would skip this unless there are no other options for horror movie night.
A gentle mystical film. I love the nod to old fairy magic with nodding references to waterways and nature.
I had hopes for this one, but there was nothing spectacular about it...
It had a great tone, and a marvelous concept, but nothing was ever expanded upon. Why would such a 'good' guy continue to 'erase' people if he hated doing it so much? Was the miracle heavenly? Or pagan? If he could paint any picture with the same erasing end result, why would he continue to paint that scene every time? She saw the miracle lights too, so shouldn't she have some power of her own as well? I feel like I'm just floating on the surface of what has the potential to be a very deep lake!! But it's all just too vague! And while vague can support the mystery of a story, this story had several rabbit holes that lead to nowhere in a bad way. They gave so much significance to her dreams, and a strange sculpture of dirt, but in the end none of it meant anything. It was more like they were just put in for a disturbing factor rather than contributing to the story or it's characters. I feel bad giving it a 2, but I must.