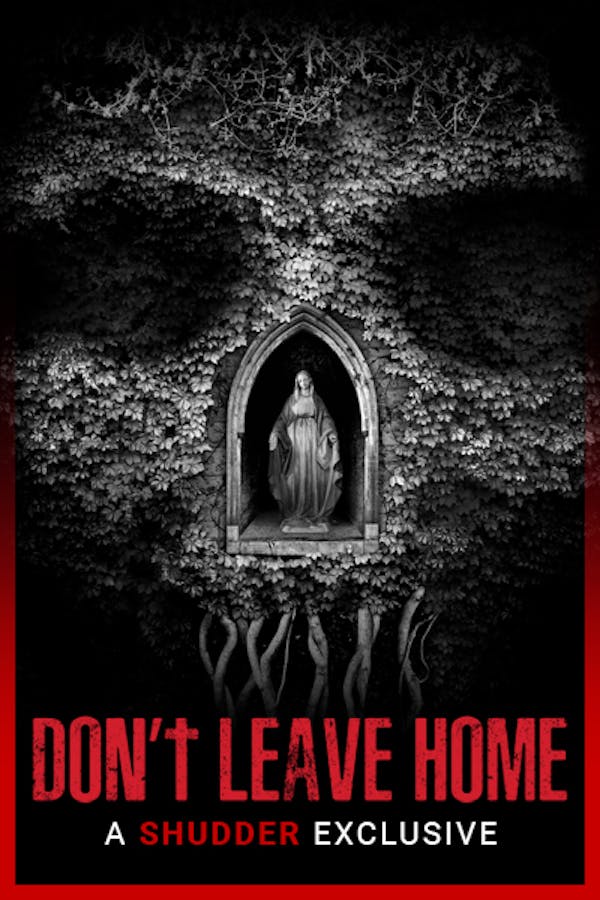 Don't Leave Home
Directed by Michael Tully
Melanie, an artist whose work centers on urban legends, is contacted by a Father Alistair Burke, who, in 1986, painted a portrait of an 8-year-old girl who mysteriously disappears. On the urging of the reclusive priest and his cohort, she heads to the Irish countryside for an art commission. Telling no one where she's going, Melanie never stops to consider that some urban legends are real.​ A SHUDDER EXCLUSIVE.
Headed to Ireland for an art commission, Melanie never stops to consider that some urban legends are real.​
Cast: Anna Margaret Hollyman, Lalor Roddy, Helena Bereen, Davd McSavage, Karrie Fox
Member Reviews
interesting and atmospheric - it left me with perhaps more questions than i went in with, but I don't think that's a bad thing in this case. it reminded me a bit of both Get Out and Annihilation, with its own slow, creepy Catholic spin.
Atmospheric movie, not so much in the scare department but unique in storyline. Beautiful scenery. Worth a watch.
Superb. Strange, intense, and one I find myself thinking about even months after watching. Very well done.
An imaginative take on the "missing persons" phenomenon as well as the classic Ghost Story. A priest carries a dark gift which is then exploited by an unscrupulous entrepreneur. Unlike many of today's Horror films, this one ends on a satisfying hopeful note.
It's a very curious film. Slow and dark, it tempts you to ride along to see what happens. The score is really good. It's more of a fantasy movie than a horror though.