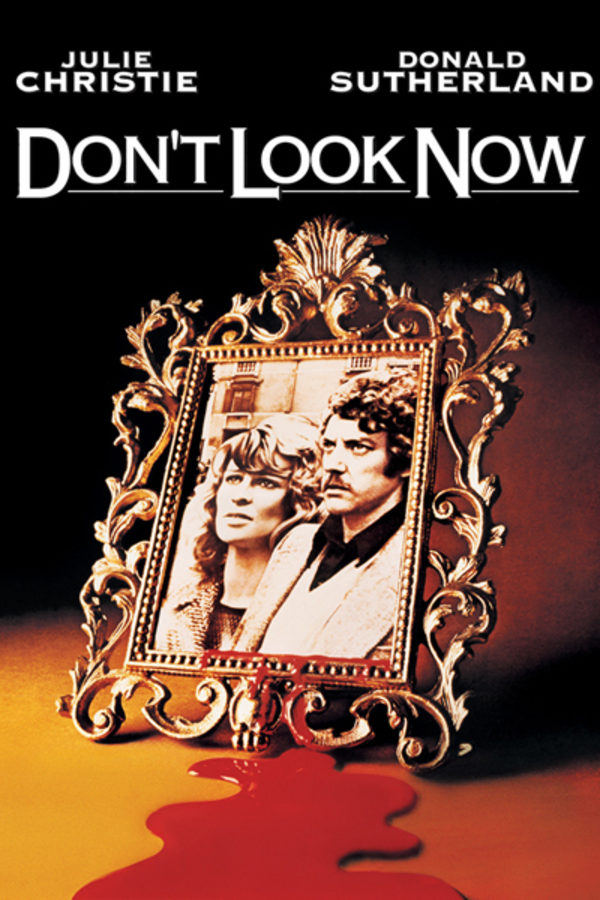 Don't Look Now
Directed by Nicolas Roeg
On a trip to Venice, a grieving couple, whose daughter has just died, meet a psychic who leads them into a frightening and suspenseful experience. Based on a novel by Daphne Du Maurier, Nicolas Roeg's DON'T LOOK NOW is an essential of horror, and remains a haunting, unshakeably eerie journey.
A grieving couple meet a psychic who leads them into a frightening and suspenseful experience.
Cast: Donald Sutherland, Julie Christie, Hilary Mason, Clelia Matania
Member Reviews
long boring movie that has way too much plot getting the way of the story. it feels like a large budget film school movie by a pretentious director who wants to show how deep his movie is by inserting random close ups of objects and weird looking people. not do much slow burn as no burn with an ending that seems totally random and unrelated to the rest of the story. -1 skull for Donald Sutherland skinny white ass, -3 Skulls for a run time about an hour longer than it should have been.
One of the great "slow-Burn" horrors of the 70's. This was a staple of late night TV in the 80's and I saw it in various truncated forms often; dropping in at odd parts and drifting off in other. I always associate the film with dreaming and architectural decay. It uses Venice to it's fullest creepy potential and highlights the everyday horror of loss and lack of communication between even people who are very close. Know now probably more for its famous love scene (which is one of the best ever filmed; erotic yet natural and real), it really is a wonder of mood and pace that should be appreciated for it's filmic and narrative elements.
This is a weird one. The sex scenes are honestly really off-putting in an otherwise fairly well done movie. They kind of take you out of the story in a weird, 70s soft core porn way.
I remember watching it as a kid and forgot how really tedious it was because all I remembered was that ending, still one of the scariest endings which gives it some redeeming qualities.... The sex scenes we're just too drawn out and uncalled for in this movie, they didn't add to the movie at all, definition of gratuitous, I can see how some people might love it, just not my cup of tea, and I do like slow burn movies but I wouldn't even call that a slow burn movie, for me it was just tiring made me want to go to sleep
Perfected how to seep dread into your pours over the course of a film. The color schemes in the cinematography by itself is terrifying in this film, really captures the ugly in such a beautiful place. Feels like your being dragged through gutters, not the romantic and alluring landscapes of venice. Great film, slow burn, not for everyone, but if it's for you, you'll never forget it.