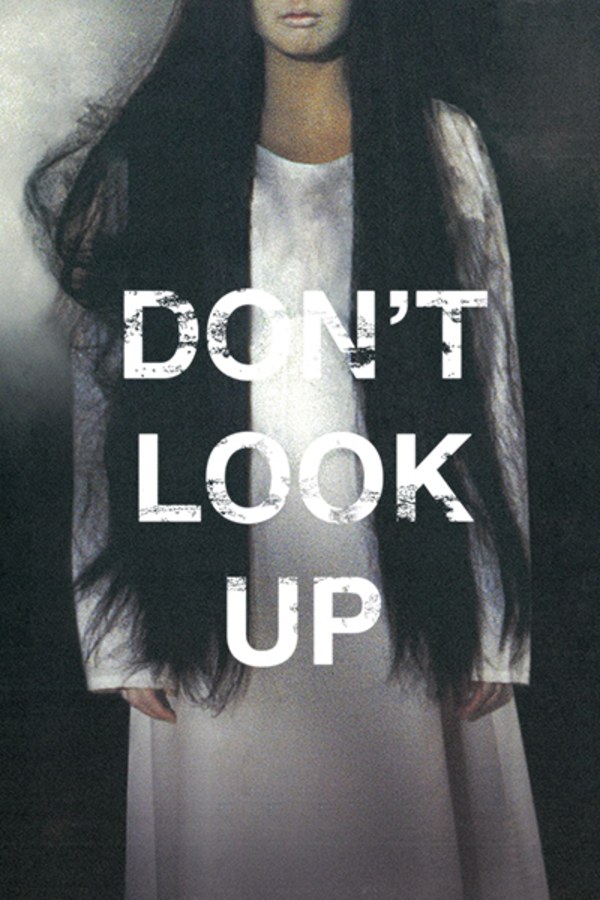 Don't Look Up
Directed by Hideo Nakata
Everything seems to be going well on director Murai's new film, a period piece set in World War Two. But when the crew screens the dailies, they see a ghostly image from another film shoot, with a scary actress who seems strangely familiar. As the shoot progresses, disturbing spiritual sightings send everyone over the edge. Will Murai finish his film? Or will the ghost curse the production for good? Hideo Nakata's exceptionally eerie debut first introduced the idea of an angry apparition dwelling in a film image, two years before his similarly themed follow-up RINGU kicked off the J-Horror phenomenon.
A Japanese film crew shooting a period piece are haunted by the angry ghost of an actress.
Cast: Yûrei Yanagi, Yasuyo Shirashima, Kei Ishibashi, Ren Osugi, Sabu
Member Reviews
I was sitting in a dim, little bar on a side street in Tajimi, Japan. A nothing town. This was one of two places to gather at night, so there was a decent-sized crowd. I was drinking alone that night, but I was catching bits of the conversation of the group of guys at the end of the bar. One of them was laying into the Juon series. "What IS Juon? That's supposed to be horror? Juon makes me LAUGH." As a Juon fan, I was a little offended. Then I heard him add, "If that's their take on ghosts, they don't know the first thing about ghosts." This sounded like a man who a) actually believed in ghosts and b) had actually seen some ghosts, which made me wonder how ANY movie could live up to his notion of the subject. "So what's a movie that does it right?" I asked him. "Joyuurei," he said. "Never heard of it." "Joyuurei. That movie is FEAR ITSELF." Later I looked it up and found only a bootleg stream of the movie now known in the west as "Don't Look Up." I also learned that it was the first film of Ring director Hideo Nakata. But the guy at the bar hadn't mentioned Ring. He'd mentioned Joyuurei. I eagerly watched it in its glorious 280p format and, hmm, I guess I see what the guy was getting at. This movie has scares so subtle, they almost seem designed to only be absorbed on a subconscious level. If understated ghost movies are your thing, in some ways this is the epitome of them. That aside, it's well worth the watch just as a piece of film history and for the lo-fi but (in my opinion) very effective practical effects. A classic of the Japanese ghost story subgenre.
For my taste, it's missing many things but it's otherwise okay. But I could perhaps recommend it to people with weak stomachs (vs. It Follows or gore-fests, movies that would either scare the living s*** out of initiated or utterly disgust others). 3/5 (In comparison, Dark Water is a better movie in all regards)
Despite having some flaws around the lighting or camera work, those flaws kinda made it feel more real/visceral. It isn't a huge scary movie but very excellent slow burn with a pretty good pay off. Would recommend!