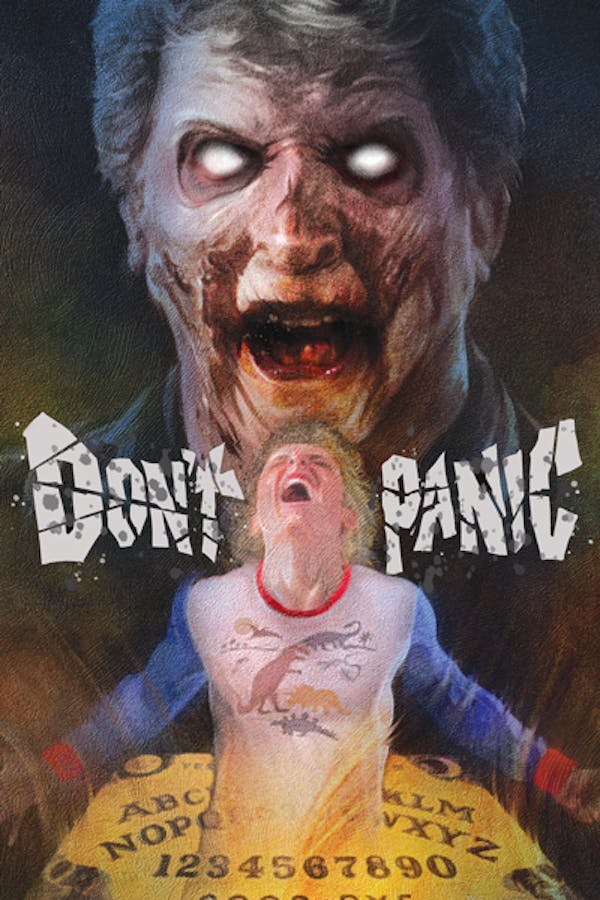 Don't Panic
Directed by Rubén Galindo Jr.
It's Michael's seventeenth, and his friends have decided to surprise him with the ultimate birthday bash: breaking into his house and playing with a Ouija board. But what they think is just a harmless bit of fun quickly turns into a supernatural terror when they unwittingly summon a demonic presence named Virgil. A bonkers tribute to Nightmare on Elm Street from the king of gory Mexican horror.
For Michael's birthday, his friends brought a Ouija board, and they've summoned supernatural terror.
Cast: Jon Michael Bischof, Gabriela Hassel, Helena Rojo
Member Reviews
80s theme lierally unbelievable movie
I wish they had the Spanish dub on here. Just zany all around. This is one you gather a group to have a good time and do live reactions while you stare in awe.
It was ok. The opening of the movie had a lot of promise. I thought the Ouija board would have been more of a central part of the movie, but it was hardly in the movie at all. Not a bad watch if you are bored and wanting to watch something.
This is 198 proof, triple-distilled vintage 1987 horror movie cheese. definitely not for everyone, but if that's your thing, I can't recommend it highly enough. It's a 90 minute fever dream held together with string and bullshit, and I loved every second of it.