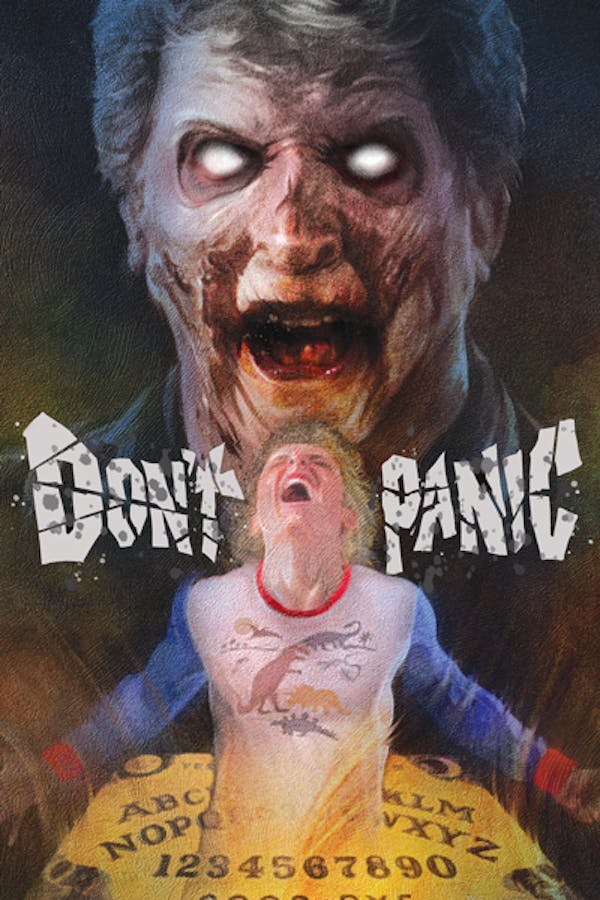 Don't Panic
Directed by Rubén Galindo Jr.
It's Michael's seventeenth, and his friends have decided to surprise him with the ultimate birthday bash: breaking into his house and playing with a Ouija board. But what they think is just a harmless bit of fun quickly turns into a supernatural terror when they unwittingly summon a demonic presence named Virgil. A bonkers tribute to Nightmare on Elm Street from the king of gory Mexican horror.
For Michael's birthday, his friends brought a Ouija board, and they've summoned supernatural terror.
Cast: Jon Michael Bischof, Gabriela Hassel, Helena Rojo
Member Reviews
Don't panic, more like don't watch it.
It was horrible! I loved it!
Not a good film by any means but holy hell it's a lot of fun. Who doesn't wanna see a 25 year old in 5 year olds jam jams going mental because the ghost of a killer is possessing one of his friends? Lots of blatant NOES and especially NOES2 rip offs here. But if you wanna laugh and have a good time, this ones for you.
The only way a movie can be this bad is if it's deliberate. 3 stars, because I managed to sit through this train wreck to see if it would get better. It didn't.