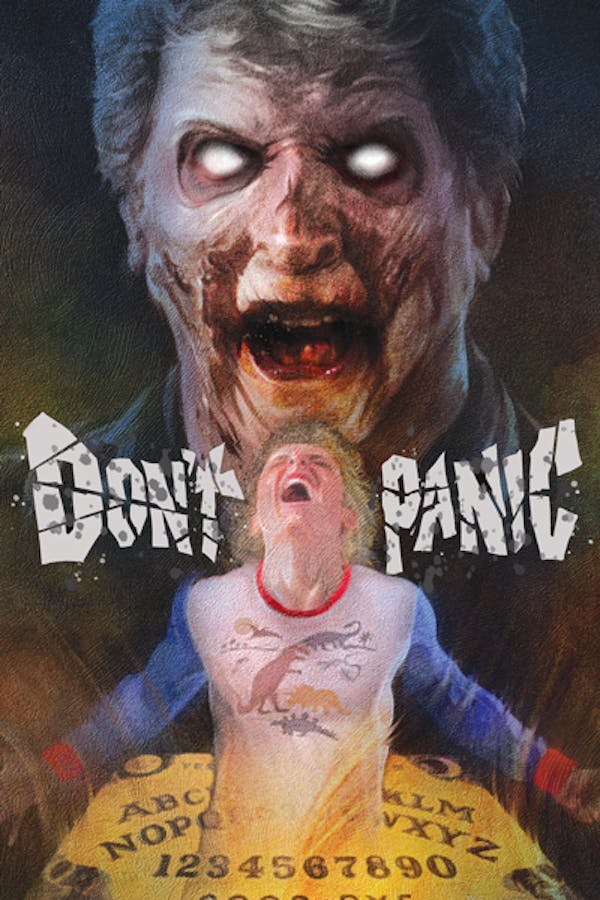 Don't Panic
Directed by Rubén Galindo Jr.
It's Michael's seventeenth, and his friends have decided to surprise him with the ultimate birthday bash: breaking into his house and playing with a Ouija board. But what they think is just a harmless bit of fun quickly turns into a supernatural terror when they unwittingly summon a demonic presence named Virgil. A bonkers tribute to Nightmare on Elm Street from the king of gory Mexican horror.
For Michael's birthday, his friends brought a Ouija board, and they've summoned supernatural terror.
Cast: Jon Michael Bischof, Gabriela Hassel, Helena Rojo
Member Reviews
If you remade this nowadays you could do a really suspenseful yet funny movie. Premise is interesting but due to cast looking like college age and not junior high it makes it fall more into goofy humour angle. it's definitely what i would say is a starter horror movie to start kids/timid movie watchers off with before fully immersing them into the classics.
80s cheese is always fun. The over acting is just so funny.
This reminds me of " Trick r Treat" starring Mike Price from Family Ties, cheesy as hell but sticks to the satanic panic of the 80s
A true Cheese-O-Rama. But it's never boring, and many strange and meme-able scenes easily bump it from three skulls to four. By the way, that's not a little kid on the poster -- teenage Michael wears his dinosaur jammies for three-fourths of the movie.