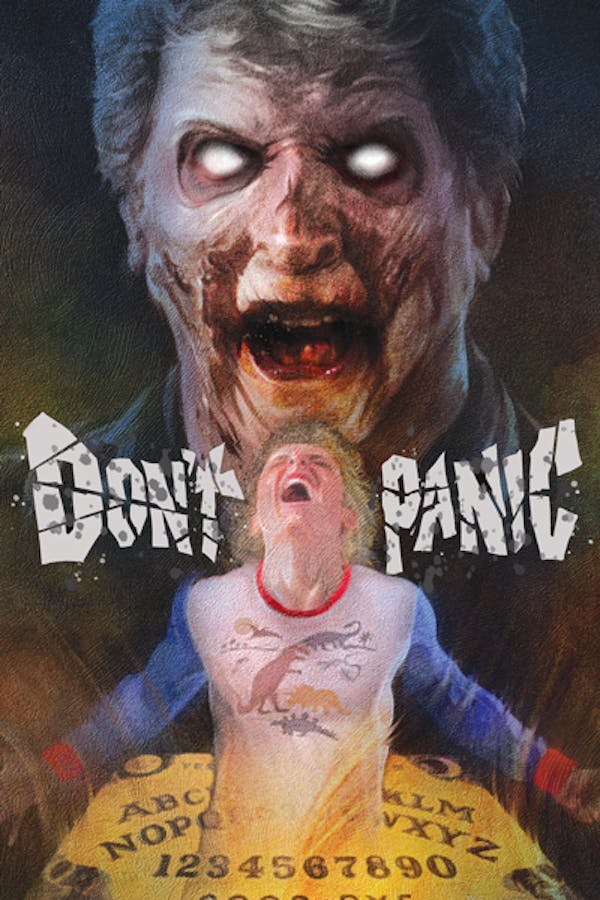 Don't Panic
Directed by Rubén Galindo Jr.
It's Michael's seventeenth, and his friends have decided to surprise him with the ultimate birthday bash: breaking into his house and playing with a Ouija board. But what they think is just a harmless bit of fun quickly turns into a supernatural terror when they unwittingly summon a demonic presence named Virgil. A bonkers tribute to Nightmare on Elm Street from the king of gory Mexican horror.
For Michael's birthday, his friends brought a Ouija board, and they've summoned supernatural terror.
Cast: Jon Michael Bischof, Gabriela Hassel, Helena Rojo
Member Reviews
It was okay, a bit cheesy.
Pretty thin plot, bad acting.... bad even for a bad horror movie, and not in the fun way. Even the things you might think could salvage something like this; interesting gore effects or a gratuitous sex scene. Nope, not here haha. Bottom line, it's not anywhere near bad enough to be good. It's just pretty dull and silly (but again... not silly enough to entertain lol)
low quality and horrible sound quality throughout the film. the ending was sappy and dialogue was lacking. A good story line ruined by subpar content.
Ok..I tried to give this movie a chance, I really did. I was hoping for an 80's horror movie but this is just bad.. the acting is cheesy and horrible, the story takes time to take off and when it does, it's beyond predictable. The plot lacks any interest whatsoever. It feels like they didn't have any money to invest in it. It's too bad this movie ended up like watching wet paint dry..