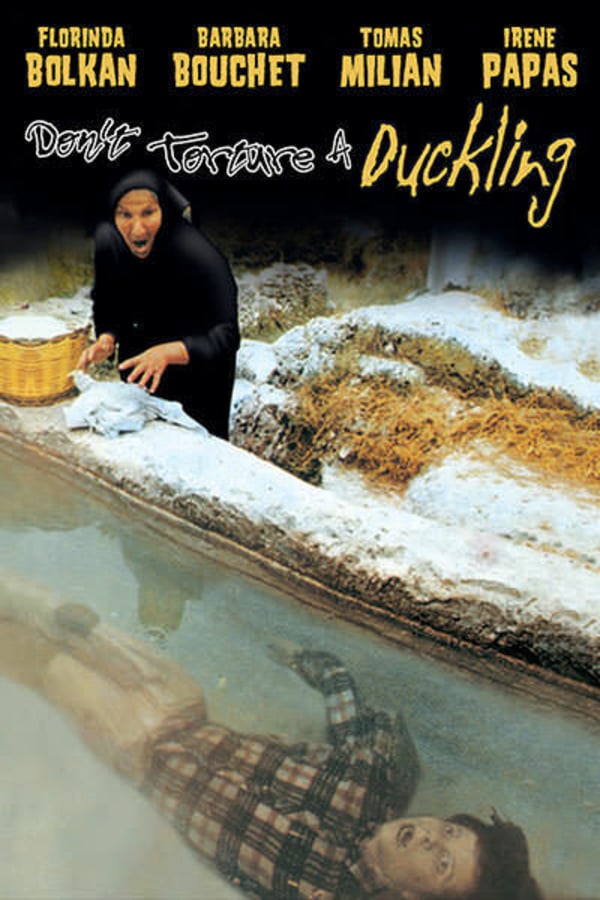 Don't Torture a Duckling
Directed by Lucio Fulci
After a trio of child murders, villagers suspect a local witch who practices voodoo. But nothing's simple in this twisted mystery and soon reporter Barbara Bouchet sets out to find the real kiddie killer. Before he became famous for gory goodies like ZOMBIE, director Lucio Fulci churned out gripping giallos, of which this film is arguably his finest. But fans of Fulci's gruesome side won't be disappointed. The scene in which villagers enact vigilante justice on the witch (giallo goddess Florinda Bolkon) is one of the most disturbing moments in horror history.
After three child murders, villagers suspect a local witch who practices voodoo.
Cast: Tomas Milian, Barbara Bouchet, Florinda Bolkan
Member Reviews
Fulci is the absolute best. More Fulci PLEASE!!
Almost more of a mystery than a horror film. That said, it's a good movie and it has a wild ending. Definitely worth checking out. Fulci is a master.
I resisted watching this for a long time, not quite sure why? Definitely a giallo film that combines mystery, sex, gore, and suspense. If you're looking for a sleek, modern gore fest I wouldn't recommend it. If you're in the mood for a badly dubbed, fun romp through the Italian countryside, with a somewhat interesting plot, and a little gore sprinkled here and there, this might be the movie for you! All in all, I loved it!
Fantastic! Best Lucio Fulci film! Top 5 Donald Duck film as well!
Oddly restrained film from Fulci. Other than a very few gore appliances, the violence is kept to a minimum instead focusing on the murder mystery aspect. Some strong performances and some beautiful shots add up to a very fine film.