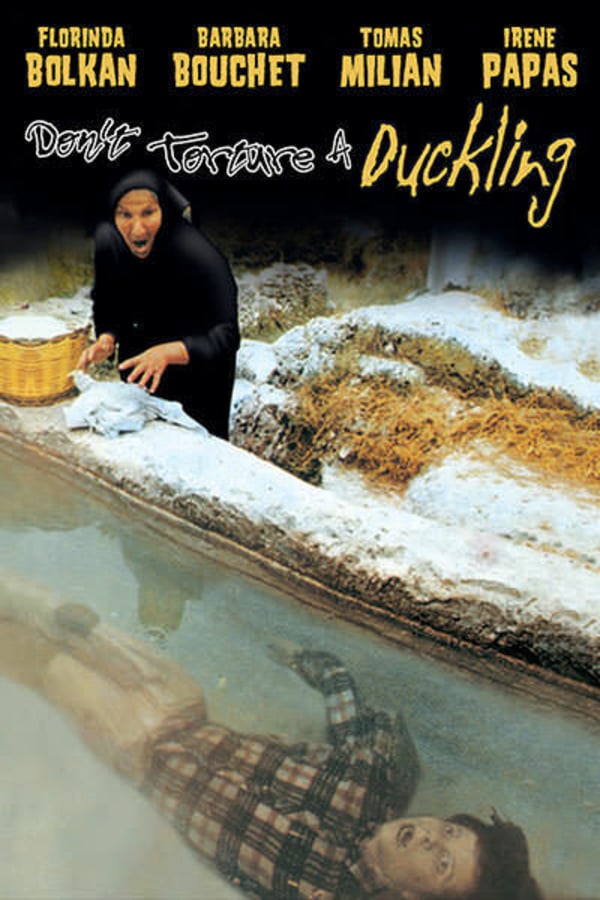 Don't Torture a Duckling
Directed by Lucio Fulci
After a trio of child murders, villagers suspect a local witch who practices voodoo. But nothing's simple in this twisted mystery and soon reporter Barbara Bouchet sets out to find the real kiddie killer. Before he became famous for gory goodies like ZOMBIE, director Lucio Fulci churned out gripping giallos, of which this film is arguably his finest. But fans of Fulci's gruesome side won't be disappointed. The scene in which villagers enact vigilante justice on the witch (giallo goddess Florinda Bolkon) is one of the most disturbing moments in horror history.
After three child murders, villagers suspect a local witch who practices voodoo.
Cast: Tomas Milian, Barbara Bouchet, Florinda Bolkan
Member Reviews
Great Giallo from before Fulci became overly obsessed with maximum grossouts. Plot is coherent by his later standards too. Another one of those only could be made in the 1970s films, which is usually a plus imo.
Big giallo fan here, but I couldn't get into this one at all. Not stylish, not suspenseful, not much of anything. I love Fulci's Zombi, NY Ripper and The Beyond. But this was too tame, too boring.
This movie was great, a classic Italian horror. Dont listen to anyone who's ragging on it for cheesey effects or not being "horror" enough. It was exactly the amount of awesome I thought it would be
A compelling giallo murder mystery directed by Lucio Fulci set in a rural Italian mountain side village where young boys who engage in mischief activities are being murdered off and the local police and a investigative reporter are on the hunt for the maniac responsible.
LOL. three skulls, saved by a few funny scenes.