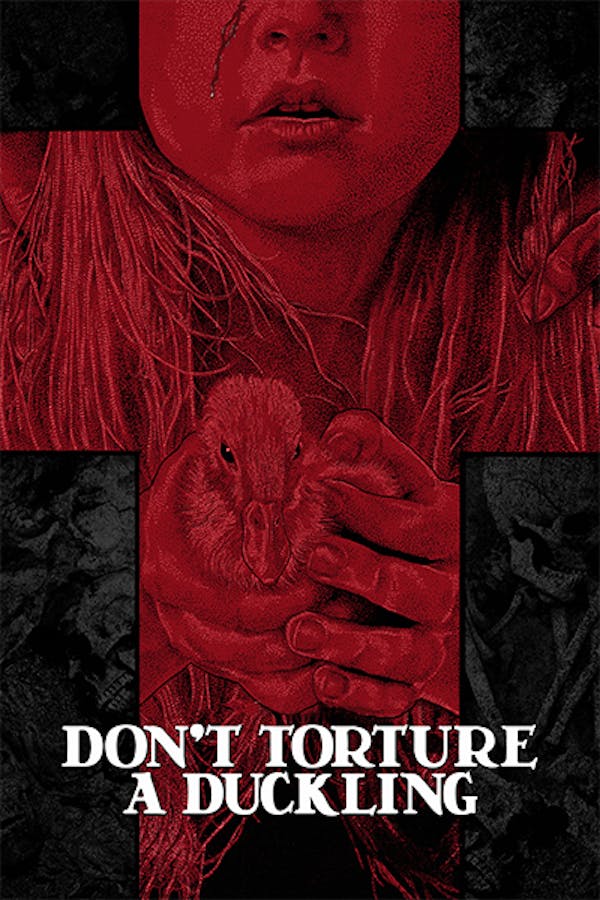 Don't Torture a Duckling
Directed by Lucio Fulci
After a trio of child murders, villagers suspect a local witch who practices voodoo. But nothing's simple in this twisted mystery and soon reporter Barbara Bouchet sets out to find the real kiddie killer. Before he became famous for gory goodies like ZOMBIE, director Lucio Fulci churned out gripping giallos, of which this film is arguably his finest. But fans of Fulci's gruesome side won't be disappointed. The scene in which villagers enact vigilante justice on the witch (giallo goddess Florinda Bolkon) is one of the most disturbing moments in horror history.
After three child murders, villagers suspect a local witch who practices voodoo.
Cast: Tomas Milian, Barbara Bouchet, Florinda Bolkan
Member Reviews
Worth watching, but not quite a 5/5
Kid death scenes never sit well with me, but the suspense made me want to keep watching and the ending was worth it. I never trust priests.
Okay I have to say its a crime that almost all Italian " classics" were never released subtitled and instead were given the most god-awful dubbing I have ever had to freaking endure. Yes this was a pretty good movie but Jesus Christ I could not stand the beyond shitty dubbing which led to dialog befitting the red headed retarded girl who of course was not and you could tell that. It was like watching the cartoon Clutch Cargo where its animated and they put peoples lips on the faces of the cartoons when they talk....WTF. And who ever edits most of Fulci's stuff is lousy. Each scene does not blend into the next one but unveils like a film reel coming off its platter each time it changes. Barbara Boucher is a goddess as her nude scene alone was 2 skulls but the voice used to dub her-that sounded like the red headed retarded girl should have been like...smh.
Ahh yes! Very good, very good indeed.
While not Fulci's most famous, garish, or over the top, it may be his most artistic. A mystery that critiques the hypocrisy of small towns and the church.