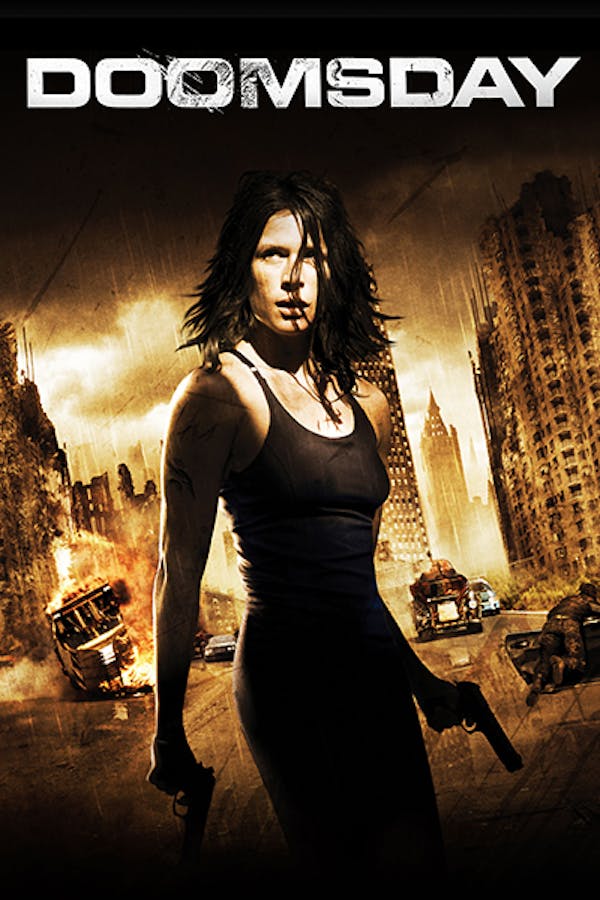 Doomsday
Directed by Neil Marshall
Great Britain, 2007. A deadly plague, known as the Reaper Virus, has broken out, killing hundreds of thousands in its wake. In desperation, the British Government evacuates as many survivors as it can out of the infected area, and then builds a wall, preventing the remainder from escaping. Thirty years later, with the wall still up and the victims all but forgotten, the virus breaks out again. The Government decides to send a crack team of operatives, led by Major Eden Sinclair, into the hot zone to investigate the possibility of a cure.
The deadly Reaper Virus erupts threatening the city of London, and an elite fighting unit has 48 hours to find a cure in a devastated zone controlled by murderous, cannibalistic, gangs.
Cast: Rhona Mitra, Malcolm McDowell, MyAnna Buring, Alexander Siddig, Sean Pertwee
Member Reviews
This movie is everything...
Hard to follow up "The descent and Dog Soldiers," so I am giving this 3 skulls and a cabin movie recommendation. The only weak part is the medieval section of this film.
I Watched it in the Theaters love it 5 Skull's 💀!!!!!
I watched it in Theaters,
One of my top 10 favorite flims. Just love the stage scene when they introduce Sol! very rock n' roll!!