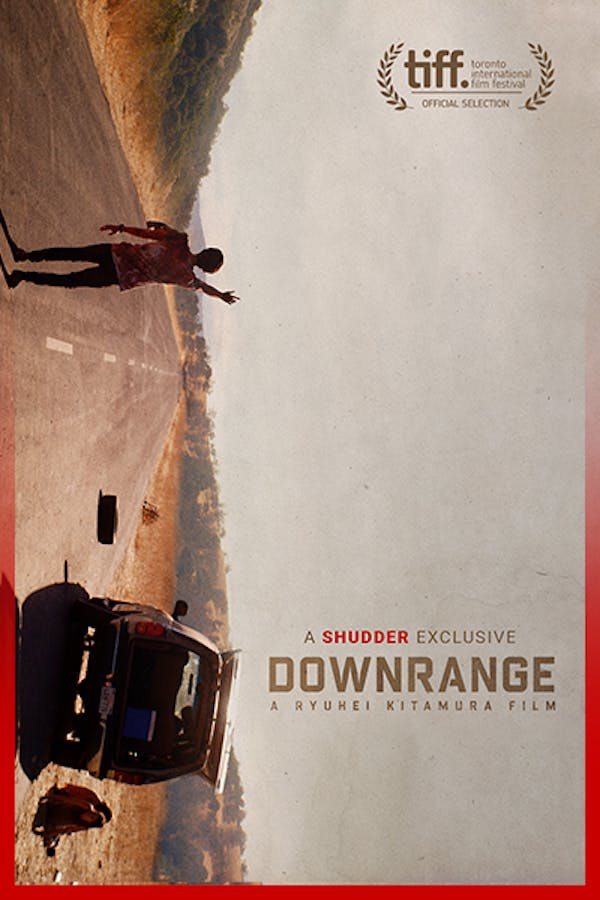 Downrange
Directed by Ryuhei Kitamura
For six college students carpooling cross-country, a seemingly mundane blow-out is the beginning of a grueling fight for survival. They're in the midst of changing the flat when they discover a spent slug and realize this was no accident...A SHUDDER EXCLUSIVE. Contains strong language, violence and gore.
Stranded at the side of the road after a tire blowout, a group of friends become targets for an enigmatic sniper.
Cast: Kelly Connaire, Stephanie Pearson, Rod Hernandez
Member Reviews
If you're in it for the gore, great. Anything else… waste of time
Loved this movie! Highly recommend
If you enjoy films like ATM, Devil, and 247 Degrees, you'll love this movie! The concept is simplistic but engaging. The acting is....so-so, but the amount of blood and gore makes up for it. Overall, a decent time filler movie. Nothing else looks good, give this movie a go!
This was actually pretty enjoyable! Wasn't bored and the acting got better once the action started. Good movie!