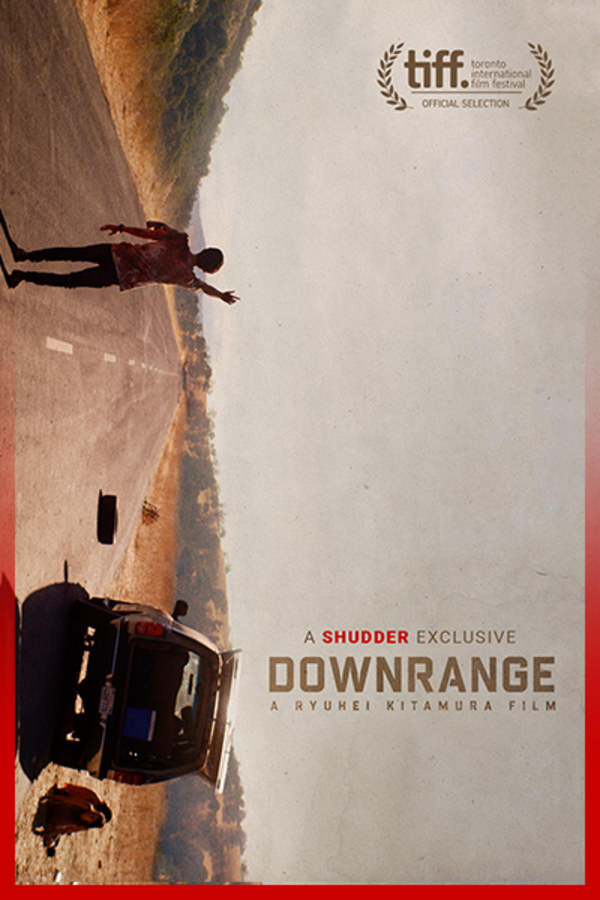 Downrange
Directed by Ryûhei Kitamura
For six college students carpooling cross-country, a seemingly mundane blow-out is the beginning of a grueling fight for survival. They're in the midst of changing the flat when they discover a spent slug and realize this was no accident...A SHUDDER EXCLUSIVE. Contains strong language, violence and gore.
Stranded at the side of the road after a tire blowout, a group of friends become targets for an enigmatic sniper.
Cast: Kelly Connaire, Stephanie Pearson, Rod Hernandez
Member Reviews
This movie was lit!!However, the ending was hilarious since the only sole survivor killed herself!!!😆😆😆🤪
It was just okay at first. The intensity of the scenario was built up decently. Pacing was okay and cinematography. What really screwed the pooch here was the completely asinine ending. I mean...really? After dredging through silly character decision over and over again you'd think the filmmakers would have enough respect for their audience to give them a better ending than that.
Far too much time spent on Todd's feral moans and not nearly enough time spent on establishing any actual suspense.
A sniper picking off millenials one by one, what's not to love? Just kidding. This movie blows.