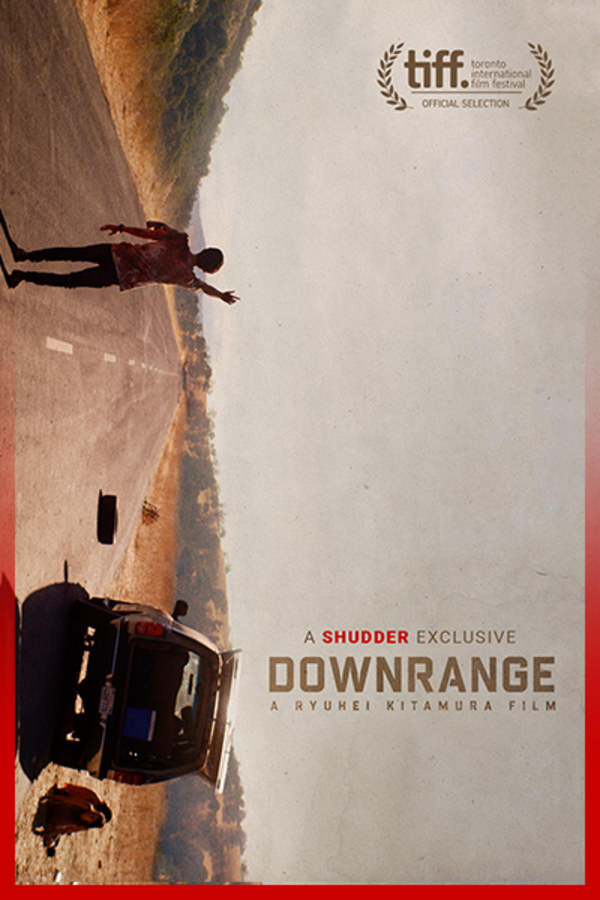 Downrange
Directed by Ryûhei Kitamura
For six college students carpooling cross-country, a seemingly mundane blow-out is the beginning of a grueling fight for survival. They're in the midst of changing the flat when they discover a spent slug and realize this was no accident...A SHUDDER EXCLUSIVE. Contains strong language, violence and gore.
Stranded at the side of the road after a tire blowout, a group of friends become targets for an enigmatic sniper.
Cast: Kelly Connaire, Stephanie Pearson, Rod Hernandez
Member Reviews
A smart, fun anthology. Unique takes on old stories.
Movie is pretty mindless but entertaining. Gore is decent.
I thought it was an ok movie. It was over acted at times. It would've been great to get into some history of the shooter and the story of why the hell some guys in a tree blasting people. It wasn't great but not the worst movie I've seen either.
Why does this chick know so much its ridiculous she can even tell what kind of gun and hiw old it is by hearing it lol this movie is insane
Omg the worse over acting ive seen in a while i wanted all of the to die lol. Despite that actually pretty decent gore and kills