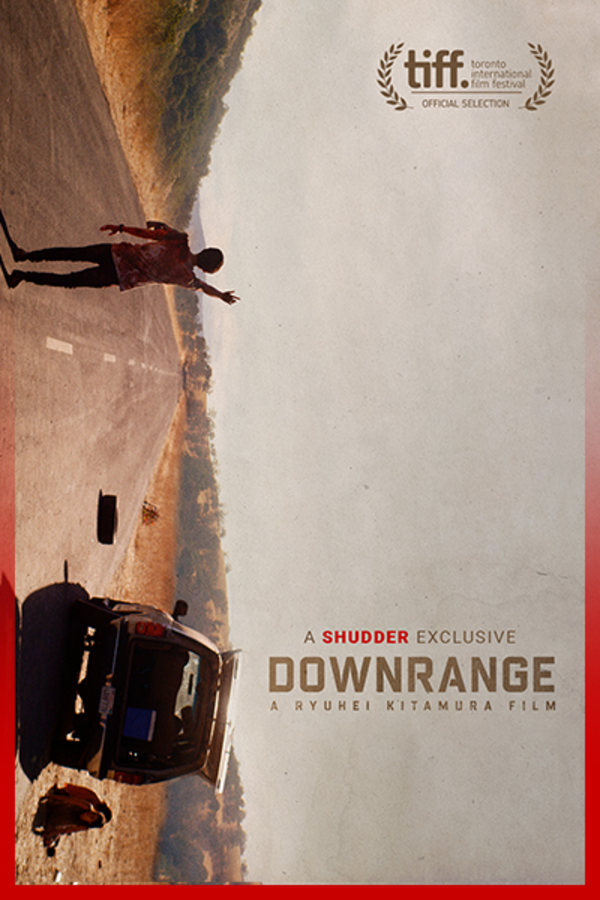 Downrange
Directed by Ryuhei Kitamura
For six college students carpooling cross-country, a seemingly mundane blow-out is the beginning of a grueling fight for survival. They're in the midst of changing the flat when they discover a spent slug and realize this was no accident...A SHUDDER EXCLUSIVE. Contains strong language, violence and gore.
Stranded at the side of the road after a tire blowout, a group of friends become targets for an enigmatic sniper.
Cast: Kelly Connaire, Stephanie Pearson, Rod Hernandez
Member Reviews
Terrible writing and acting. Characters that don't act or speak in a believable way. Avoid.
Not the worst movie I've ever seen.
Probably deserves 4 but I do encourage more films like this. Awesome betting on who is next and the kills are well done for a minimalist setting. Has surprising intelligence to keep you on your toes, even if it fails at hooking you to care about any one character. Delicious final act. Watch when you need entertaining eye candy and don't want to invest a lot of brain power.