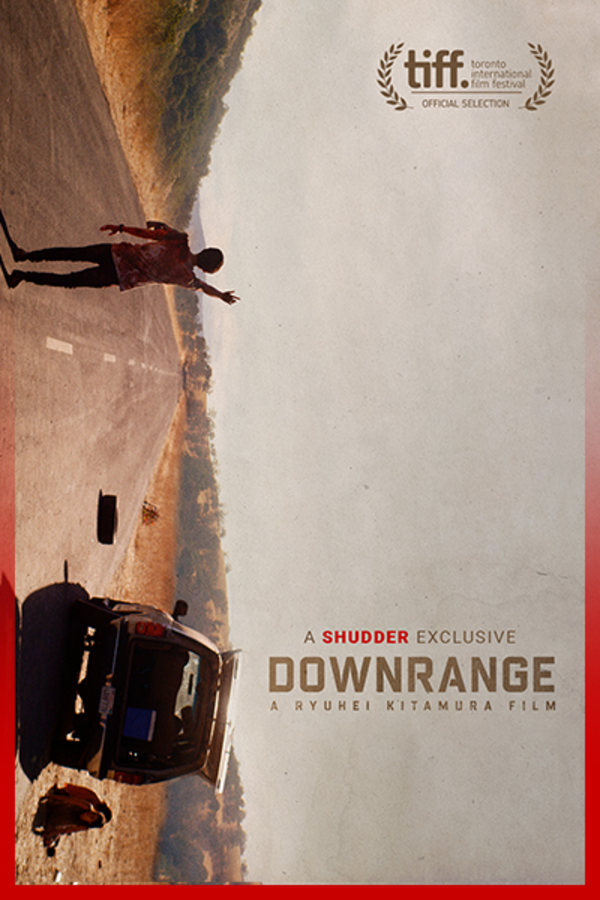 Downrange
Directed by Ryuhei Kitamura
For six college students carpooling cross-country, a seemingly mundane blow-out is the beginning of a grueling fight for survival. They're in the midst of changing the flat when they discover a spent slug and realize this was no accident...A SHUDDER EXCLUSIVE. Contains strong language, violence and gore.
Stranded at the side of the road after a tire blowout, a group of friends become targets for an enigmatic sniper.
Cast: Kelly Connaire, Stephanie Pearson, Rod Hernandez
Member Reviews
I loved this, want what I was expecting! Tense!
I thought it was a GREAT movie! Ending? Totally unpredictable!!
dumbass movie for millennials not even a horrible film,watch the thing
Lame. You know watching movies with these young adults makes me cringe. Got the pc factor. Every male is cucked, whimpy, helpless..but the girls..the "smart ones". I can't help but think it wasn't a real stretch for these kids playing their parts. It's just a huge statement on this generation. Addicted to their cell phones..glued to their hands, updating their sites..Just a group of feckless, vapid kids in a crappy predicable movie. Waste of time. Horrible acting. PC characters. Yuck.