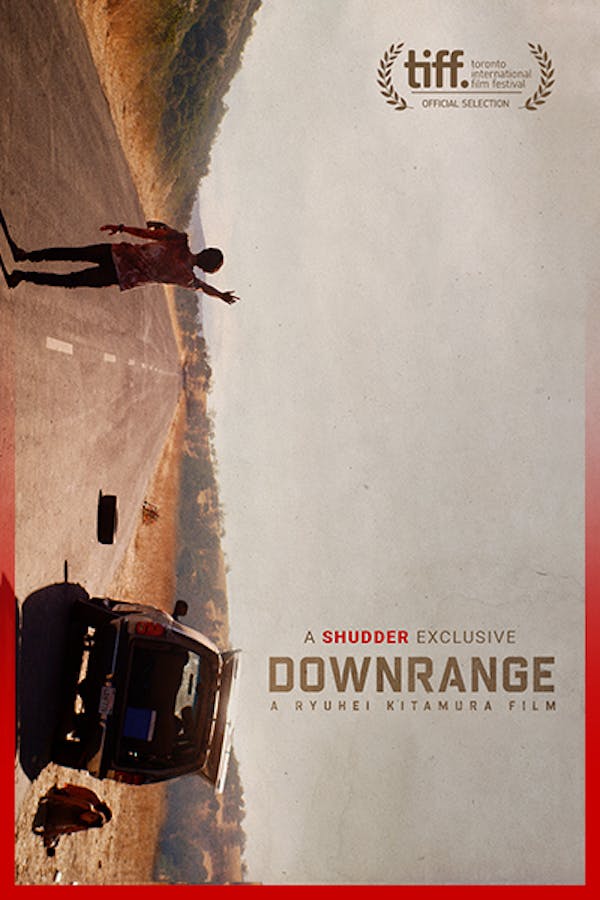 Downrange
Directed by Ryuhei Kitamura
For six college students carpooling cross-country, a seemingly mundane blow-out is the beginning of a grueling fight for survival. They're in the midst of changing the flat when they discover a spent slug and realize this was no accident...A SHUDDER EXCLUSIVE. Contains strong language, violence and gore.
Stranded at the side of the road after a tire blowout, a group of friends become targets for an enigmatic sniper.
Cast: Kelly Connaire, Stephanie Pearson, Rod Hernandez
Member Reviews
---SPOILERS--- So what did we learn from this movie? People can talk and even walk after being shot in the head, also anyone shot while driving has a magic lead foot that is glued to the gas pedal and cannot be removed while the vehicle is still moving.
This movies sucks just don't watch it
Simple, yet tense and effective little film. Similar to many single location thriller film, ie Frozen, ATM, Phonebooth etc. Somehow managed to get 1980's John Stamos in there too. kudos
Was a pleasant surprise. Pretty tense.
This was a seriously incredible movie. I've been steadily working my way thru Shudder's whole catalogue and I can safely say the violence in this movie disturbed me more than anything else I've seen on here (of course, that's what I was looking for because it just made it extra scary). This movie handles both gore and the way humans react to crisis situations in a way that felt true to life to me and made it all the more terrifying. The way this movie handles suspense is *chef's kiss* but be sure you know what you're getting in for.