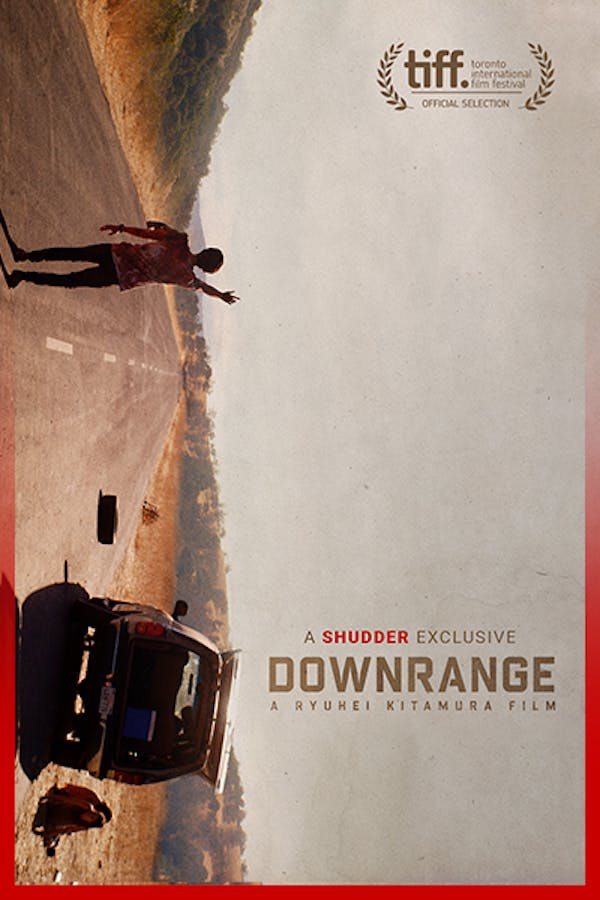 Downrange
Directed by Ryuhei Kitamura
For six college students carpooling cross-country, a seemingly mundane blow-out is the beginning of a grueling fight for survival. They're in the midst of changing the flat when they discover a spent slug and realize this was no accident...A SHUDDER EXCLUSIVE. Contains strong language, violence and gore.
Stranded at the side of the road after a tire blowout, a group of friends become targets for an enigmatic sniper.
Cast: Kelly Connaire, Stephanie Pearson, Rod Hernandez
Member Reviews
Fun and suspenseful! A good one for its genre
So many stupid characters in this movie. 90 minutes so long might be short film.
The worst movie on shudder. Prove me wrong.
Shudder original defies conventions of standard horror. Deliverance for unsuspecting kids on a road trip. This trope works well here. Middle of nowhere pitstop? How stupid can you be.
Finally, a movie that isn't afraid to actually kill a child (in a movie ofc). The plot was good, we're still left in the mystery of why he was doing this to people, but it's a good movie to enjoy at night with surround sounds.