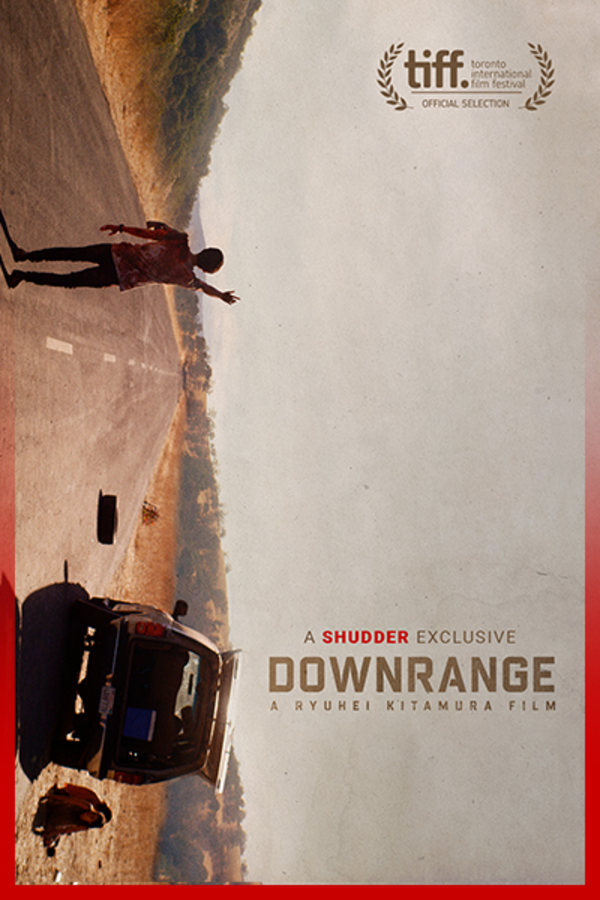 Downrange
Directed by Ryuhei Kitamura
For six college students carpooling cross-country, a seemingly mundane blow-out is the beginning of a grueling fight for survival. They're in the midst of changing the flat when they discover a spent slug and realize this was no accident...A SHUDDER EXCLUSIVE. Contains strong language, violence and gore.
Stranded at the side of the road after a tire blowout, a group of friends become targets for an enigmatic sniper.
Cast: Kelly Connaire, Stephanie Pearson, Rod Hernandez
Member Reviews
That was insane. But what was the budget, like $8 😆
I liked this film because One. You don't feel any kind of any for the characters. Not enough in the script to get into their stories and backgrounds. Two. The blood. Love gory movies. Three. Unexpected ending. A lot are saying it's bad and if you're into movies that divulge into the characters back stories and even the killers then this movie is not for you. If you could care less and just wanna see people get terrorized then I suggest you give this a try. Different strokes for different folks.
Fast, fun and entertaining. Rinsed for the poor acting below but in a sense in a survival situation people wouldn't ordinarily be sat around telling camp fire stories getting to know one another and as the film and situation speak for themselves the acting wasn't overly important, trust me when I say I have seen worse. Great SFX but I wouldn't describe as horror....not a substantial enough storyline to make it harrowing enough for my kind of horror, but a great suspense, thriller. The ending was pretty cool, a weird twist of irony which spookily resembles my day to day life lmao. Worth the watch....