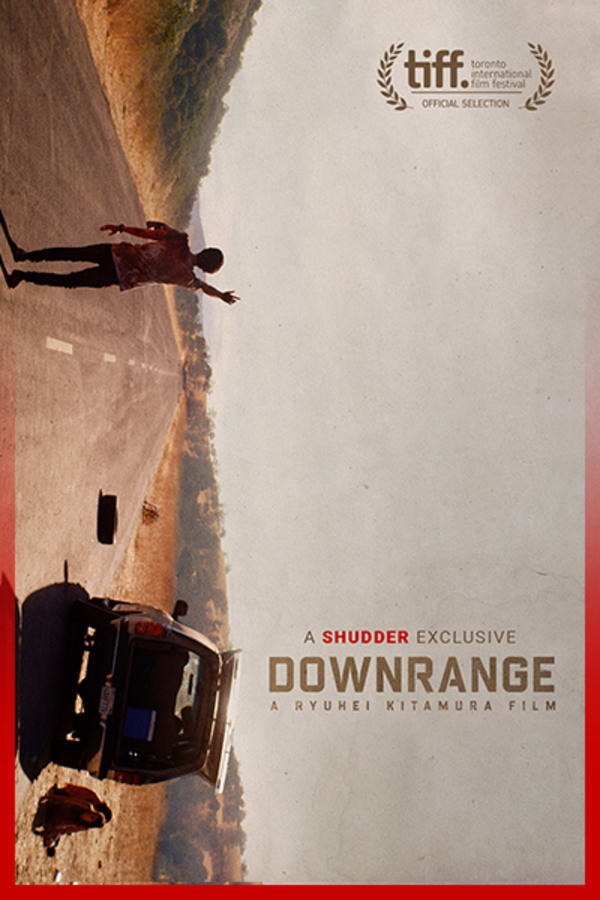 Downrange
Directed by Ryuhei Kitamura
For six college students carpooling cross-country, a seemingly mundane blow-out is the beginning of a grueling fight for survival. They're in the midst of changing the flat when they discover a spent slug and realize this was no accident...A SHUDDER EXCLUSIVE. Contains strong language, violence and gore.
Stranded at the side of the road after a tire blowout, a group of friends become targets for an enigmatic sniper.
Cast: Kelly Connaire, Stephanie Pearson, Rod Hernandez
Member Reviews
Better than it should have been.
It something to watch if you have to kill some time. The characters are annoying as hell because they made some poor survival decisions and the last person standing panicked and froze so much she endangered so many others.
A highly focused and lean horror film that expresses the modern omnipresent fear of mass shootings as art.
This was boring, turned it off halfway....
This movie contains terrible acting combined with a dull premise that goes nowhere. I watched the entire film only because it was so bad it made me laugh.