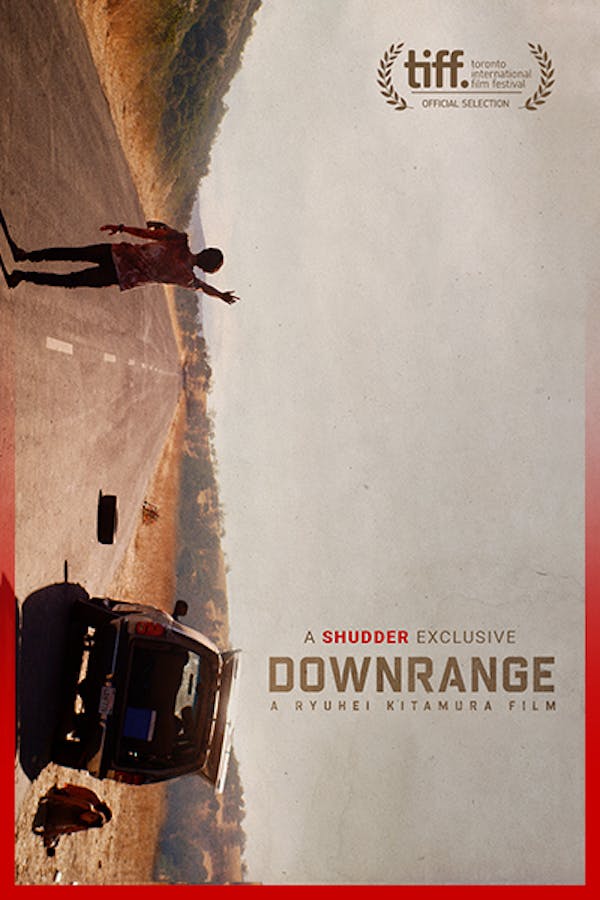 Downrange
Directed by Ryuhei Kitamura
For six college students carpooling cross-country, a seemingly mundane blow-out is the beginning of a grueling fight for survival. They're in the midst of changing the flat when they discover a spent slug and realize this was no accident...A SHUDDER EXCLUSIVE. Contains strong language, violence and gore.
Stranded at the side of the road after a tire blowout, a group of friends become targets for an enigmatic sniper.
Cast: Kelly Connaire, Stephanie Pearson, Rod Hernandez
Member Reviews
This was a seriously incredible movie. I've been steadily working my way thru Shudder's whole catalogue and I can safely say the violence in this movie disturbed me more than anything else I've seen on here (of course, that's what I was looking for because it just made it extra scary). This movie handles both gore and the way humans react to crisis situations in a way that felt true to life to me and made it all the more terrifying. The way this movie handles suspense is *chef's kiss* but be sure you know what you're getting in for.
This movie sucked I wasted my time so you don't haft to waste yours watching it.
I enjoyed this movie. Very simple story but well made.