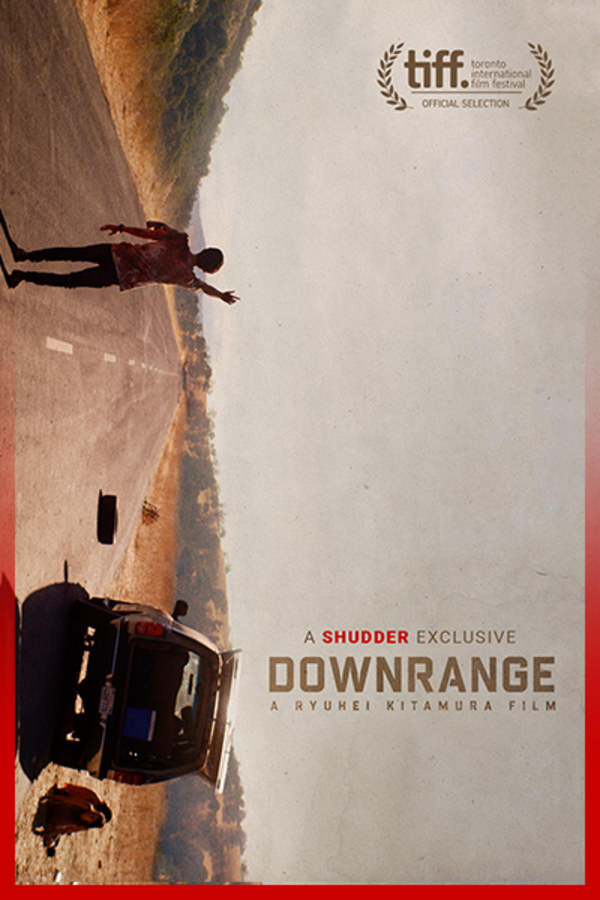 Downrange
Directed by Ryûhei Kitamura
For six college students carpooling cross-country, a seemingly mundane blow-out is the beginning of a grueling fight for survival. They're in the midst of changing the flat when they discover a spent slug and realize this was no accident...A SHUDDER EXCLUSIVE. Contains strong language, violence and gore.
Stranded at the side of the road after a tire blowout, a group of friends become targets for an enigmatic sniper.
Cast: Kelly Connaire, Stephanie Pearson, Rod Hernandez
Member Reviews
an interesting premise anlong with endearing characters and gore and suspense that make gun horror movies scary, i recommend 100%
What do you get when you put six people who can't act in a car? You get this terrible excuse of a film. Watching this you can tell that all their resources went into the gore and blood. The acting is a cringeworthy joke, the plot is non existent and the overall film is a chore to watch. I'm honestly a little upset with myself for sitting through the whole thing. 0 Goldblum's out of a possible 5 Goldblum's.
This is probably the worst movie I've seen on Shudder.
No back story on the Sniper that's a huge plus from me ,we don't need to know his motivation or waste time with exposition. Killing folks 7 minutes into the film that's a plus also,short film not drug out "No filler ,all thriller" with a good premise ,good little flick that's pretty forgettable