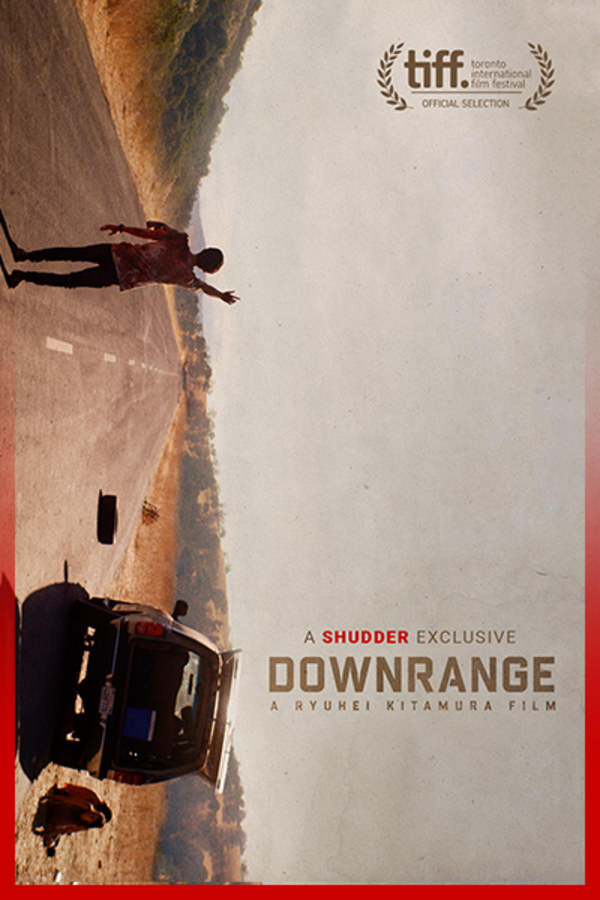 Downrange
Directed by Ryûhei Kitamura
For six college students carpooling cross-country, a seemingly mundane blow-out is the beginning of a grueling fight for survival. They're in the midst of changing the flat when they discover a spent slug and realize this was no accident...A SHUDDER EXCLUSIVE. Contains strong language, violence and gore.
Stranded at the side of the road after a tire blowout, a group of friends become targets for an enigmatic sniper.
Cast: Kelly Connaire, Stephanie Pearson, Rod Hernandez
Member Reviews
Ugh. Wanted to like this one. It's boring, basic and uninspired. A couple decent gore shots, but not enough for me to recommend a watch to even the most plebeian of viewers.
A step-up (but just barely) from Ryohei Kitamura's execrable The Midnight Meat Train (2008), this movie is probably decent with crowds but mostly a total failure as an actual horror film otherwise. This is classed as "action-horror" but there's no horror, and no real action either? So I don't really get it. The tension evaporates like a fart in the wind after a decent intro, and it's all downhill from there. The movie veers towards "so bad it's good" with some truly awful performances and dialog, but never quite commits to any specific tone -- a pet peeve of mine, and something I'm finding I don't like about Kitamura's directing in general. I'm also not really one to complain about a lack of explanations, but there also really should have been *something* given on the sniper. Like, even give him some kind of quirk. Maybe he chews gum! Something. Anything! Also the gore CGI was Very Bad™.
Fun movie...definitely worth the watch.
Kept me entertained to a point. It had potential but the ending I think could have been better. Acting could be better. It's an ok watch if you can't find something else.
not bad. kinda figured the ending after the brunette ran off and got killed