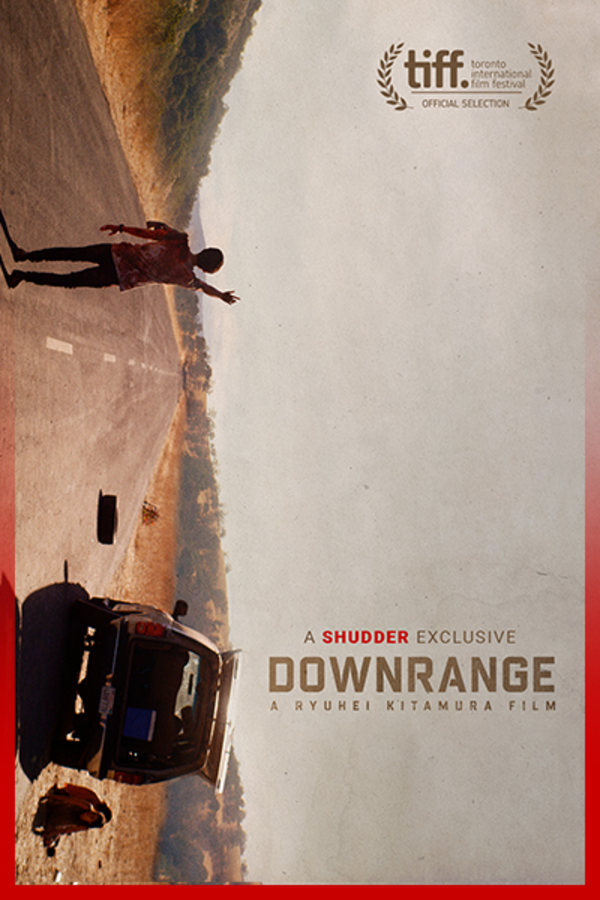 Downrange
Directed by Ryuhei Kitamura
For six college students carpooling cross-country, a seemingly mundane blow-out is the beginning of a grueling fight for survival. They're in the midst of changing the flat when they discover a spent slug and realize this was no accident...A SHUDDER EXCLUSIVE. Contains strong language, violence and gore.
Stranded at the side of the road after a tire blowout, a group of friends become targets for an enigmatic sniper.
Cast: Kelly Connaire, Stephanie Pearson, Rod Hernandez
Member Reviews
loved it, one of a kind. Great Sniper / Horror film. Had me in suspense. I'm a 90's kid and i liked it a lot. Not sure why all the hate and people saying it's for millennials lol.
***SPOILER ALERT NINE REVIEWS DOWN vvv FAIR WARNING*** I can't say I hated it, but there was so much wrong with this. I don't want to spoil anything, but I found the set-up highly unlikely to begin with, the characters are unbelievable - from the way they dress, to the things they say, to the things they know - and there are some Grade-A dumbass choices. On the other hand, the overall premise is good. I was surprised that they were able to keep this up for 90 minutes. The effects, action, and gore are all well done. The characters overall aren't 'dumb', and in my opinion they do cover about every base of explanation and strategy. So two skulls from me; I would never watch it again.
One full, shining star for the gore. Zero stars for literally everything else.
good watch good effects not bad worth your time good gore
Wow. Don't let the overacting in the beginning put you off. Once the movie gets going, it's amazing. Disturbing, and keeps you on the edge of your seat. I was quite pleasantly surprised - and what an ending,