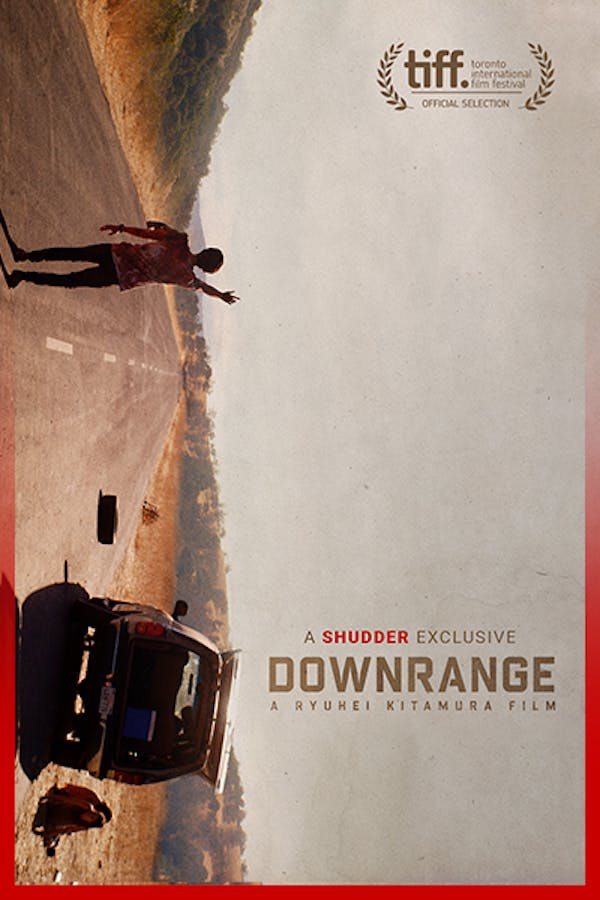 Downrange
Directed by Ryuhei Kitamura
For six college students carpooling cross-country, a seemingly mundane blow-out is the beginning of a grueling fight for survival. They're in the midst of changing the flat when they discover a spent slug and realize this was no accident...A SHUDDER EXCLUSIVE. Contains strong language, violence and gore.
Stranded at the side of the road after a tire blowout, a group of friends become targets for an enigmatic sniper.
Cast: Kelly Connaire, Stephanie Pearson, Rod Hernandez
Member Reviews
Makin my list for sure! Messy good time, excellent ending!
Great movie, good gore and suspense.
Gory fun. Just messy messy deaths. Don't expect much character development; just enjoy the ride, and maybe don't eat while watching ;-)
I really liked it. It was ups and downs between action, gore, and drama (i.e. the boring bits). The ending is what brought me and my 5 skulls here. Perfect.