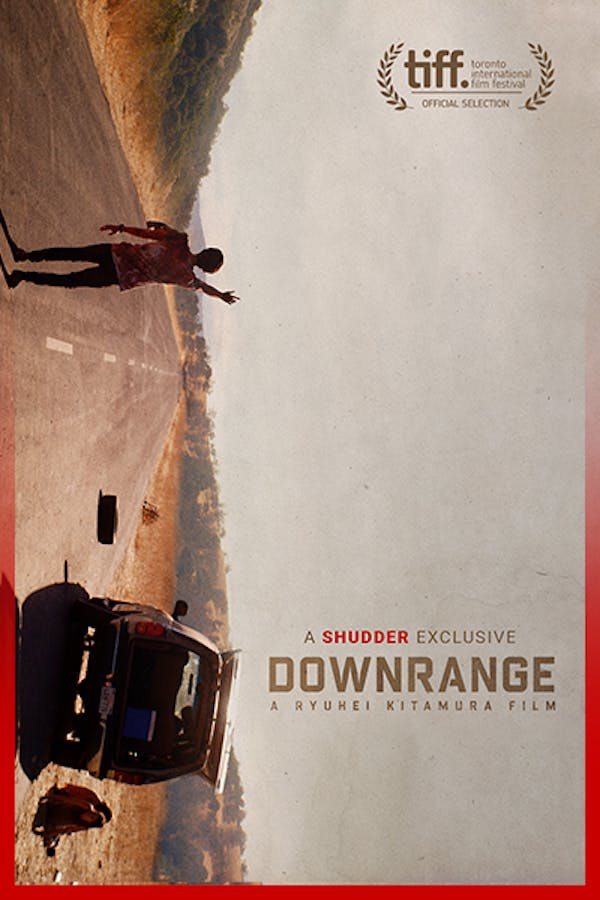 Downrange
Directed by Ryuhei Kitamura
For six college students carpooling cross-country, a seemingly mundane blow-out is the beginning of a grueling fight for survival. They're in the midst of changing the flat when they discover a spent slug and realize this was no accident...A SHUDDER EXCLUSIVE. Contains strong language, violence and gore.
Stranded at the side of the road after a tire blowout, a group of friends become targets for an enigmatic sniper.
Cast: Kelly Connaire, Stephanie Pearson, Rod Hernandez
Member Reviews
I liked it lots of gore & well done 👍🏻
That was like shooting fish in a barrel, but using millennials instead. Lots of gore & suspense. Had some entertainment value. With how dumb the characters were, the fact some of them lasted as long as they did was more of a shocker to me than the ending was. I mean come on, that's gun safety 101 right there...A rifle is not a baseball bat! I think the fish would've had a better chance.
worth the watch! super gorey! great ending.
Fully recommended. The amount of carnage that's squeezed out of this tiny concept is astronomical. Kitamura cranks this thing up to eleven so often that the dial breaks off only to be replaced by a rusty pair of pliers. Ends with a smirk just as your head starts to shake in astonishment of it all.
A really solid offering. Good use of music to set tone. The secondary characters of this film introduced very late took me out of the offering as they came off as way too bumbling. Enjoyable and will be rewatched however.