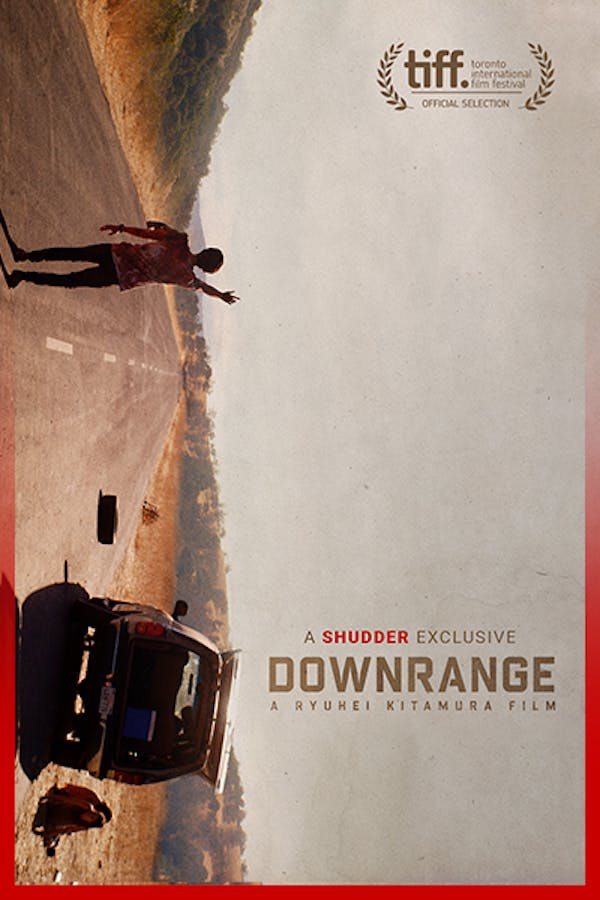 Downrange
Directed by Ryuhei Kitamura
For six college students carpooling cross-country, a seemingly mundane blow-out is the beginning of a grueling fight for survival. They're in the midst of changing the flat when they discover a spent slug and realize this was no accident...A SHUDDER EXCLUSIVE. Contains strong language, violence and gore.
Stranded at the side of the road after a tire blowout, a group of friends become targets for an enigmatic sniper.
Cast: Kelly Connaire, Stephanie Pearson, Rod Hernandez
Member Reviews
acting meh movie pretty good ending epic
Not great. The acting and cinematography seemed a little off. Just change the damn tire.
This was such a pleasurable film.. I mean what a beautiful idea and all those dead cops really made it interesting cheers to the shooter.
As soon as the movie starts you feel like you missed half of it.
Just goes to show how a good movie can be destroyed by the ending alone. This is definitely one of the more better movies you'll watch on Shudder, but because of the ending, i give it 1 skull.