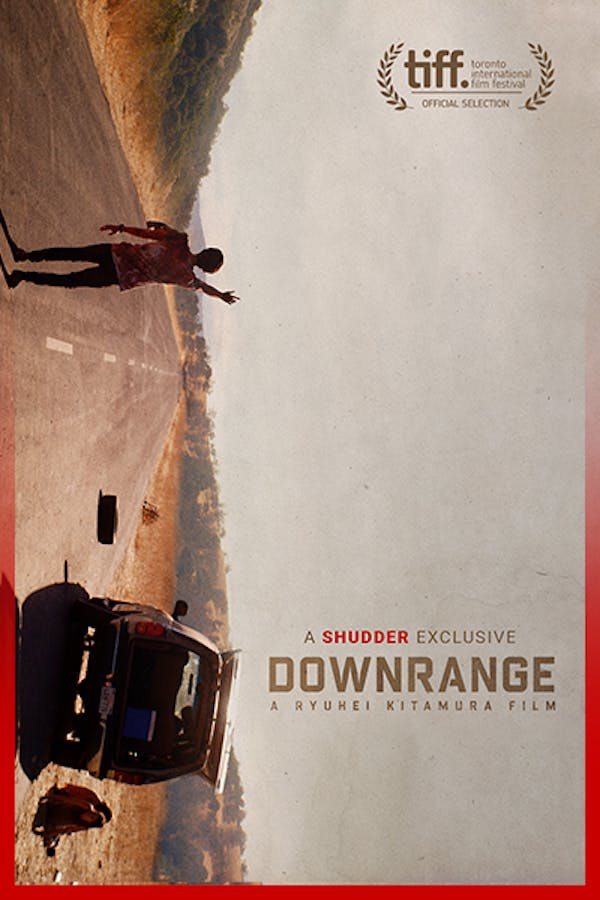 Downrange
Directed by Ryuhei Kitamura
For six college students carpooling cross-country, a seemingly mundane blow-out is the beginning of a grueling fight for survival. They're in the midst of changing the flat when they discover a spent slug and realize this was no accident...A SHUDDER EXCLUSIVE. Contains strong language, violence and gore.
Stranded at the side of the road after a tire blowout, a group of friends become targets for an enigmatic sniper.
Cast: Kelly Connaire, Stephanie Pearson, Rod Hernandez
Member Reviews
I love how it keeps you waiting for a jump scare. The kills were pretty well done and I loved the emotional bonds between the kids. The ending was getting good until the finale part. She should have survived along with the other girl that seemed to know what to do. Everything else was pretty good.
pretty decent, disclaimer..... kids get domed
i was pretty amazed that the movie took place pretty much in 1 location yet it kept my interest the whole time! This whole situation would be a nightmare
Not bad at all. Just enough action and decent acting for the budget. Worth a watch.