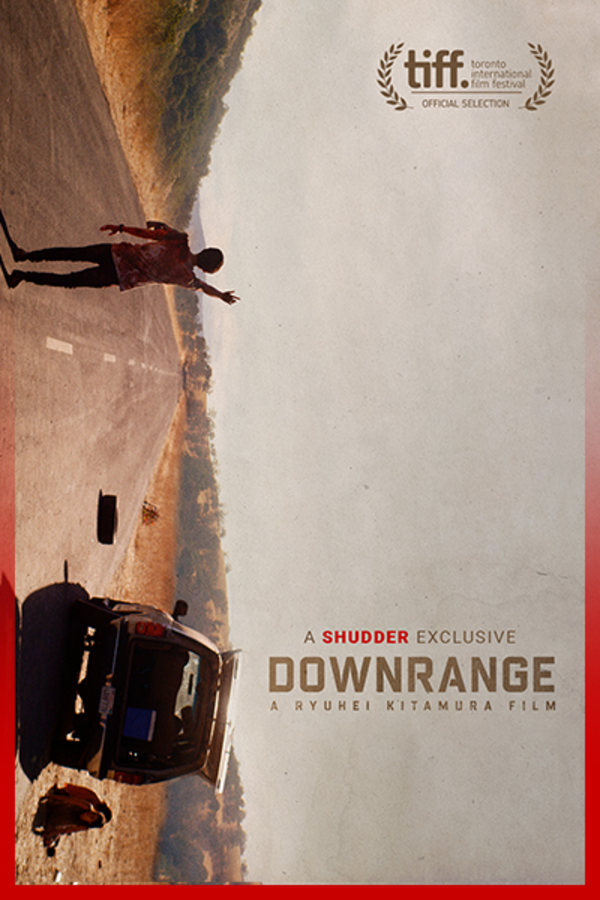 Downrange
Directed by Ryuhei Kitamura
For six college students carpooling cross-country, a seemingly mundane blow-out is the beginning of a grueling fight for survival. They're in the midst of changing the flat when they discover a spent slug and realize this was no accident...A SHUDDER EXCLUSIVE. Contains strong language, violence and gore.
Stranded at the side of the road after a tire blowout, a group of friends become targets for an enigmatic sniper.
Cast: Kelly Connaire, Stephanie Pearson, Rod Hernandez
Member Reviews
Some actually pretty great practical gore effects. Pretty poor decision-making and questionable realism but such are horror films. Moral of the story: change your tire quickly and always bring a truck gun.
Feel like this was a very 'okay' movie. It's never really bad but it never gets to what I'd call particularly good either. It's an interesting idea ableit one that's been done before. The odd thing I'll say about it is it doesn't seem to be sure if it's trying to be realistic or use 'movie-rules'. See what I mean when you compare something like how the girl talks about rifle ballistic dynamics..and the way one girl reacts after being shot in the head. If it's your kinda thing then check it out but be warned the ending is laughably bad.