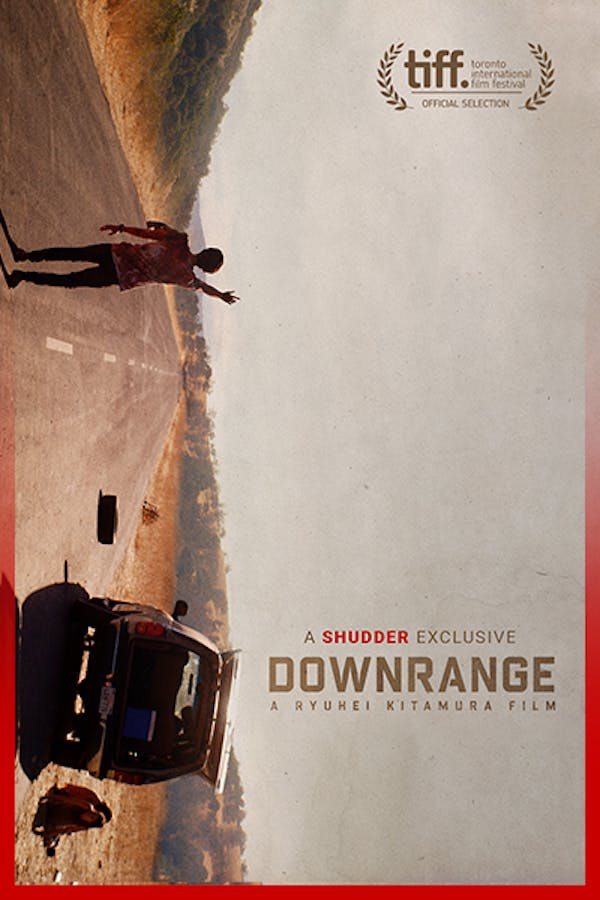 Downrange
Directed by Ryuhei Kitamura
For six college students carpooling cross-country, a seemingly mundane blow-out is the beginning of a grueling fight for survival. They're in the midst of changing the flat when they discover a spent slug and realize this was no accident...A SHUDDER EXCLUSIVE. Contains strong language, violence and gore.
Stranded at the side of the road after a tire blowout, a group of friends become targets for an enigmatic sniper.
Cast: Kelly Connaire, Stephanie Pearson, Rod Hernandez
Member Reviews
one of the worst movies on here, and thats saying something. we need more quality movies like haunt
Characters so wooden you could build an outhouse with them -- which is incidentally where this film belongs. Gets one more skull than it should -- only on account of it's better than Spiral.
Great suspense movie! Had us on the edge of our seats! Very unique ending!
Totally not my type of film but I thought it was well done. Worth a watch. Except for the ending. So irritating!