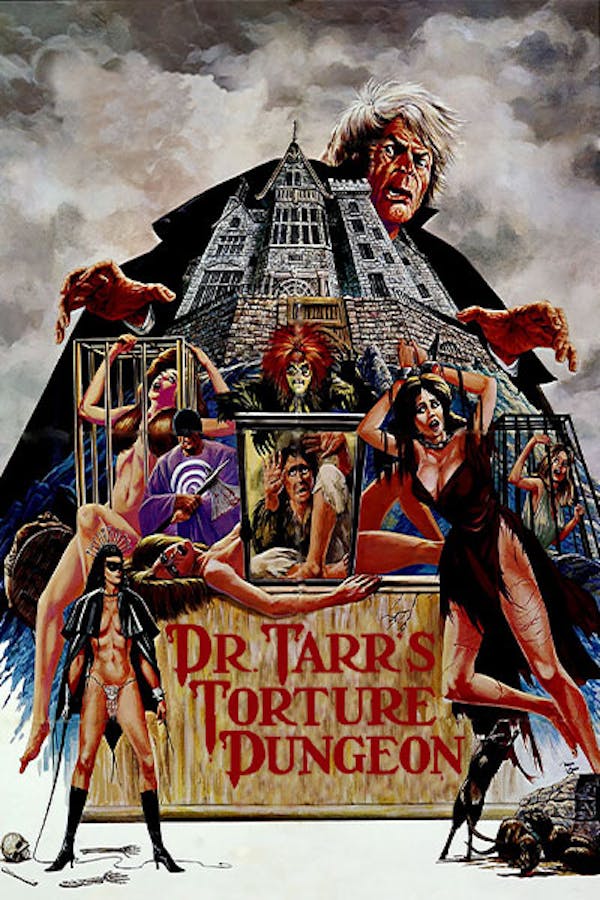 Dr. Tarr's Torture Dungeon
Directed by Juan López Moctezuma
A mysterious man is sent into the forest to investigate the bizarre behavior of the notorious Dr. Tarr. What he stumbles upon is the doctor's torture dungeon, a hellish asylum completely cut off from civilization and presided over by the ultimate madman. Innocent people have been savagely chained, tortured and stuck in glass cages, then forced to take part in gruesome games of ritual slaughter.
Based on an Edgar Allan Poe story, this outrageous horror/fantasy will surely blow your mind!
Cast: Ellen Sherman, Martin LaSalle, Claudio Brook, David Silva, Arthur Hansel
Member Reviews
That was some crazy posterior excrement.
Hamstrung by dreadful sound editing and a Looney Tunes score, and cobbled together a bit oddly... but it was fun and interesting. Clearly had a lot of thought and artistry put into the shooting and sets. Interesting piece. Maybe fertile ground for a remake, to push the absurd into the sinister and make the romance sub-plot work *at all.*
It's a messy inmates-running the asylum story with visuals and debauchery right out of Marat/Sade. The acting and dialogue is quite good.
Different and twisted .... Loved it ...