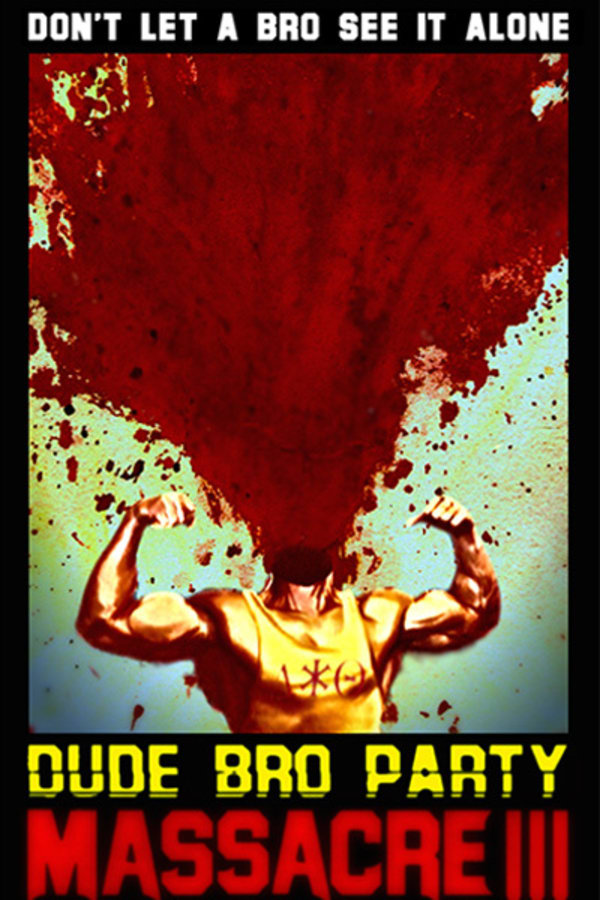 Dude Bro Party Massacre 3
Directed by Tomm Jacobsen, Michael Rousselet, Jon Salmon
DUDE BRO PARTY MASSACRE III follows BRENT CHIRINO as he enters the oil-misted halls of the DELTA BI THETA fraternity. Brent isn't just any pledge... he's a legacy. And it's a legacy of death. See, Brent is here to solve the mystery of his identical twin brother BROCK's murder, and he'll do anything to crack the case... even attempt the frat's most daring prank of all time. But he's not the only ones there... a mysterious killer named MOTHERFACE lurks nearby. It's a race against time for Brent to discover the mysteries of his brother's death before Motherface butchers them all!
A young bro infiltrates a fraternity after the serial killer Motherface murders his twin brother.
Cast: Alec Owen, Ben Gigli, Olivia Taylor Dudley, Patton Oswalt
Member Reviews
This was pretty fun. Not all the jokes/references landed for me, but I was entertained throughout! The ending sequence had me hysterical.
Hilarious with pretty amazingly silly gore.
You never told me that bro. You never told me that. I would have not said that if you told me earlier.