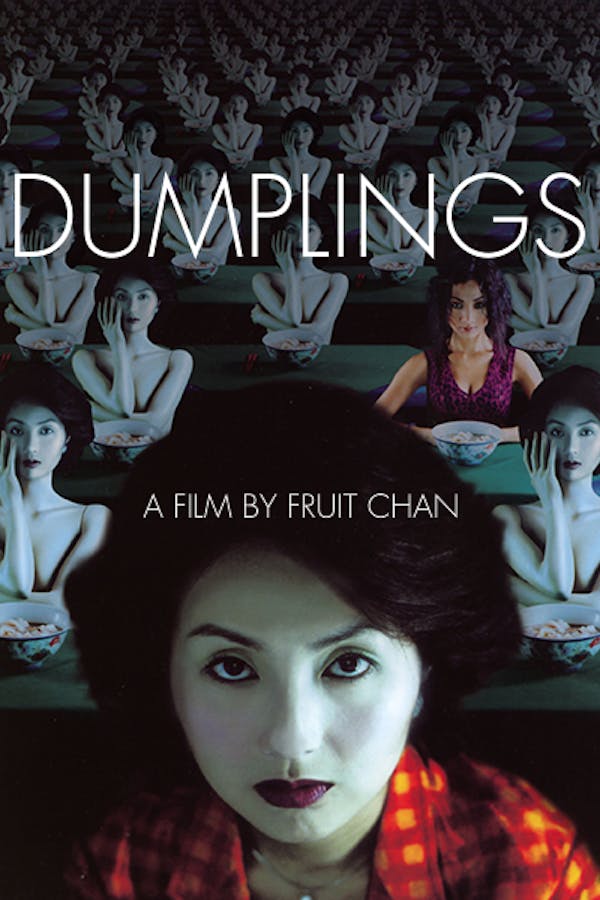 Dumplings
Directed by Fruit Chan
In this Hong Kong shocker, a witchy woman named Aunt Mei serves special dumplings to help rejuvenate a wife's marriage. But there are dire consequences for Mrs. Li, who begins to exude a pungent odor. So it's back to Mei for another meal. When Mr. Li decides to visit his wife's favorite eatery, things erupt in a Grand Guignol bloodbath.
In this Hong Kong shocker, sinister dumplings help rejuvenate a woman's love life.
Cast: Martin Kemp, Lise Cutter, Tim Thomerson
Member Reviews
thought provoking horror a meditation on society's unrealistic expectations of women
A very different kind of movie to what I normally watch, disturbing but worth the watch.
The undertone of cannibalism and gourmet dumpling mixed together is gruesome but yet keeps you watching to see how it all turns out. The forever search for recapturing of youth and how far one would go to attain.
Loved this film. Sick, twisted and a story that keeps you watching. Amazing performances from the cast.