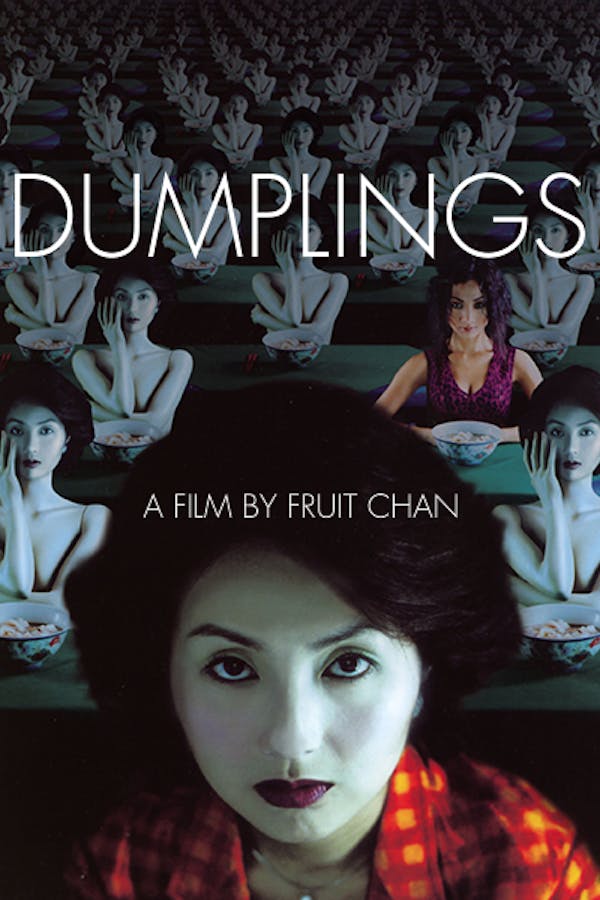 Dumplings
Directed by Fruit Chan
In this Hong Kong shocker, a witchy woman named Aunt Mei serves special dumplings to help rejuvenate a wife's marriage. But there are dire consequences for Mrs. Li, who begins to exude a pungent odor. So it's back to Mei for another meal. When Mr. Li decides to visit his wife's favorite eatery, things erupt in a Grand Guignol bloodbath.
In this Hong Kong shocker, sinister dumplings help rejuvenate a woman's love life.
Cast: Martin Kemp, Lise Cutter, Tim Thomerson
Member Reviews
Spooky, creepy, beautiful and amazing!
Creepy concept executred very disturbingly, but the acting was sub par at times, kinda cliche.
that Aunt Mei is disguisting, picks her nose, and toes and smells it...argh
This is the reason I love foreign films. The subject matter of this film is deeply disturbing and yet I was mesmerized. Great movie, interesting ending, quite a sudden ending so it leaves the viewer guessing.