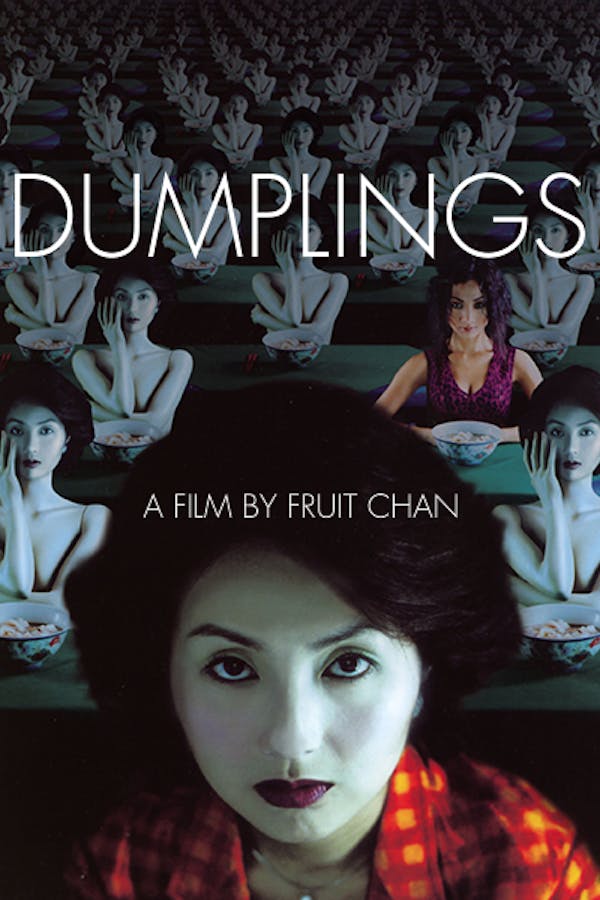 Dumplings
Directed by Fruit Chan
In this Hong Kong shocker, a witchy woman named Aunt Mei serves special dumplings to help rejuvenate a wife's marriage. But there are dire consequences for Mrs. Li, who begins to exude a pungent odor. So it's back to Mei for another meal. When Mr. Li decides to visit his wife's favorite eatery, things erupt in a Grand Guignol bloodbath.
In this Hong Kong shocker, sinister dumplings help rejuvenate a woman's love life.
Cast: Martin Kemp, Lise Cutter, Tim Thomerson
Member Reviews
that Aunt Mei is disguisting, picks her nose, and toes and smells it...argh
This is the reason I love foreign films. The subject matter of this film is deeply disturbing and yet I was mesmerized. Great movie, interesting ending, quite a sudden ending so it leaves the viewer guessing.
not sure i wanna eat combination meat chowmein anymore...awesome!!!
Brilliant movie, disturbing and unsettling in many ways.
l remember watching this years ago l believe there was a second ending. Mrs. Li fall pregnant herself and abort herself with a piece of wire in the bathtub.