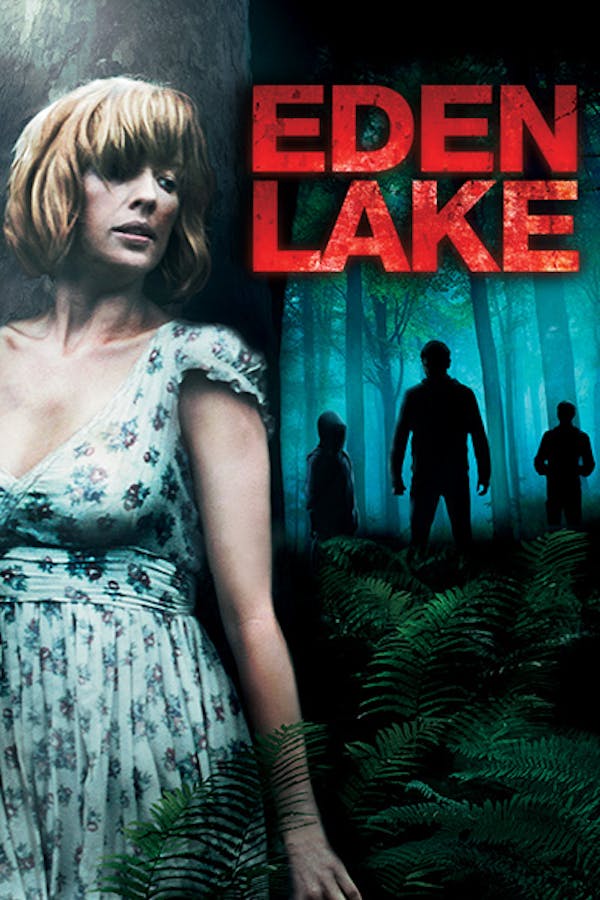 Eden Lake
Directed by James Watkins
Nursery teacher Jenny (Kelly Reilly) and her boyfriend Steve (Michael Fassbender), escape for a romantic weekend away. Steve, planning to propose, has found an idyllic setting: a remote lake enclosed by woodlands and seemingly deserted. The couple's peace is shattered when a gang of obnoxious kids encircles their campsite. When Steve confronts them, tempers flare and he suffers a shocking and violent attack. Fleeing for help, Jenny is subject to a brutal and relentless game of cat-and-mouse as she desperately tries to evade her young pursuers and find her way out of the woods. Exhausted and distraught, she finally arrives back to the safety of the town. And meets the parents...
A couple's romantic getaway is shattered when a gang of obnoxious kids encircles their campsite.
Cast: Michael Fassbender, Kelly Reilly, Jack O'Connell, Shaun Dooley, Bronson Webb
Member Reviews
this is actually one of my favourite movies I've been on a kick lately of watching people stranded in the woods with creepy people following them or in this case a group of kids. I think the actors were on point in this 🎥
Funny how the Murdering POS cares so little about lives, yet takes time not to litter. Good movie. Would have been better if the gang leader had be disemboweled alive. 4 skulls outta 5
more Kelly Reily in horror please
great acting and directing, but i dont condone this kind of behavour in real life, so it gets a skull. no doubt some lil fkrs are going to ythink its cool.
Edge of your seat intensity. Required viewing.