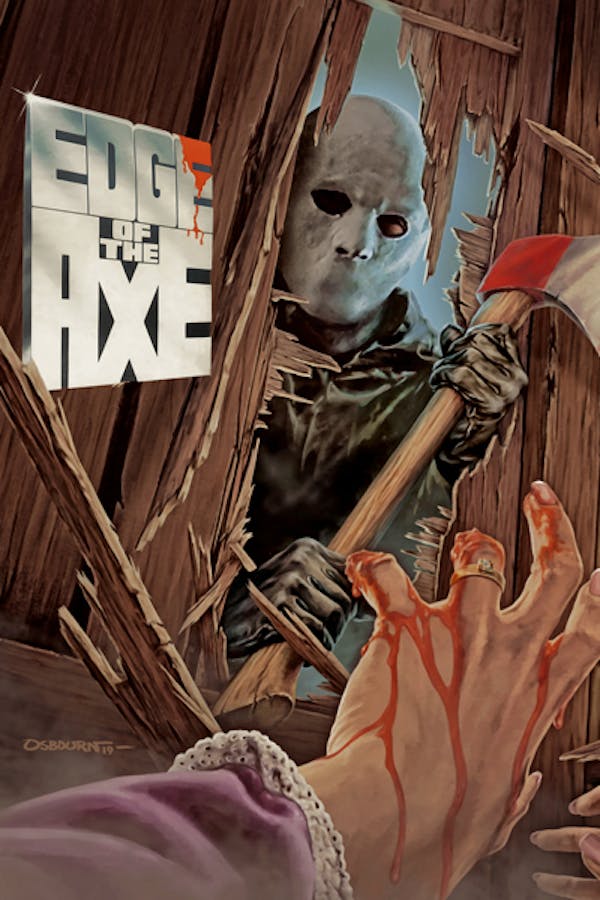 Edge of the Axe
Directed by José Ramón Larraz
The rural community of Paddock County is being rocked by the crazed exploits of an axe-wielding psychopath, who stalks the night in a black trenchcoat and mask. As the victims pile up, the authorities attempt to keep a lid on the situation, whilst computer whizz-kid Gerald and girlfriend Lillian seek to unmask the killer before the town population reaches zero.
A rural community is rocked by the exploits of an axe-wielding psychopath.
Cast: Barton Faulks, Christina Marie Lane, Page Mosely
Member Reviews
Fun watch. Definitely liked the ending.
The director of the bloody and erotic Vampyres, delivered this very forgettable slasher.
American Giallo, Texas-style! But don't worry... it's more Pine Curtain than Tex-Mex, so if you have ultra-sensitive taste-buds, you'll still be able to enjoy. Love the score and the visual cues during the kills! Giving it four, but listing it as five to counteract all the unfair negative votes!
gets a four because some of the acting and editing was so bad it was good. watch it.. its great!