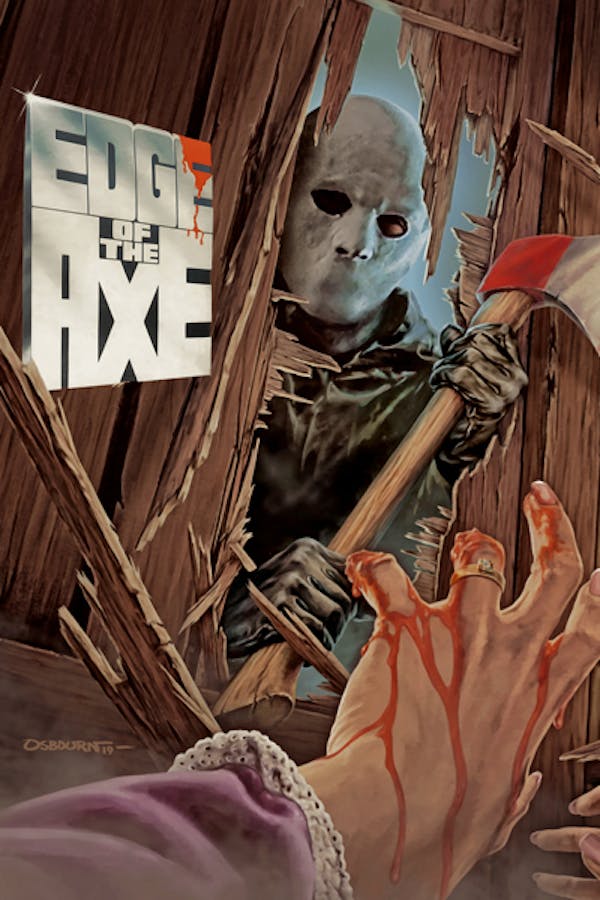 Edge of the Axe
Directed by José Ramón Larraz
The rural community of Paddock County is being rocked by the crazed exploits of an axe-wielding psychopath, who stalks the night in a black trenchcoat and mask. As the victims pile up, the authorities attempt to keep a lid on the situation, whilst computer whizz-kid Gerald and girlfriend Lillian seek to unmask the killer before the town population reaches zero.
A rural community is rocked by the exploits of an axe-wielding psychopath.
Cast: Barton Faulks, Christina Marie Lane, Page Mosely
Member Reviews
serviceable 80's slasher movie. Wasn't bad, but wasn't great. The twist near the end was okay, but this really felt like a slog to watch. also hey shudder is there a way you could let us rate the movies without providing a review ?
was ahead of its time. could be in line fir a remake or a sequal.
I'm not sure why, but I really enjoyed this one