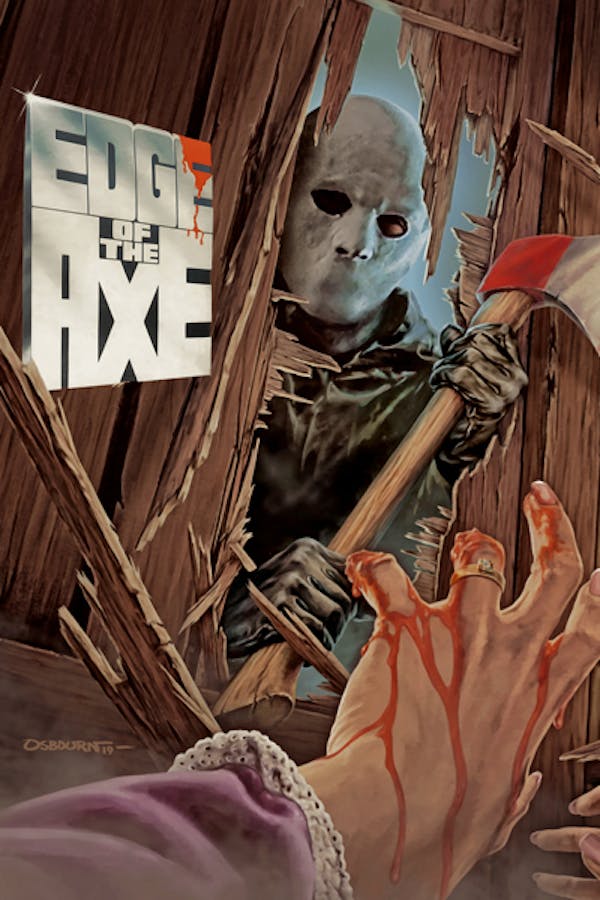 Edge of the Axe
Directed by José Ramón Larraz
The rural community of Paddock County is being rocked by the crazed exploits of an axe-wielding psychopath, who stalks the night in a black trenchcoat and mask. As the victims pile up, the authorities attempt to keep a lid on the situation, whilst computer whizz-kid Gerald and girlfriend Lillian seek to unmask the killer before the town population reaches zero.
A rural community is rocked by the exploits of an axe-wielding psychopath.
Cast: Barton Faulks, Christina Marie Lane, Page Mosely
Member Reviews
Not too bad. Not that great either. The hokey acting was worth the watch.
I really liked this one...I'd say 3/5 is a fair as ducks score, it's a pretty average slasher flick, with a lot of iffiness...
It is almost so bad that it's good. Not there yet, though. The dialogue is very strange and the flirting between two characters is just plain bizarre. Let me know if by the end it made sense to you.
It was ok, but it wasn't enough action from the axe killer for a horror movie it could use some improvements.
The first kill after the car wash one looked so fake. I stopped watching after that. The ace just bounced right off of her. Don't recommend watching this one