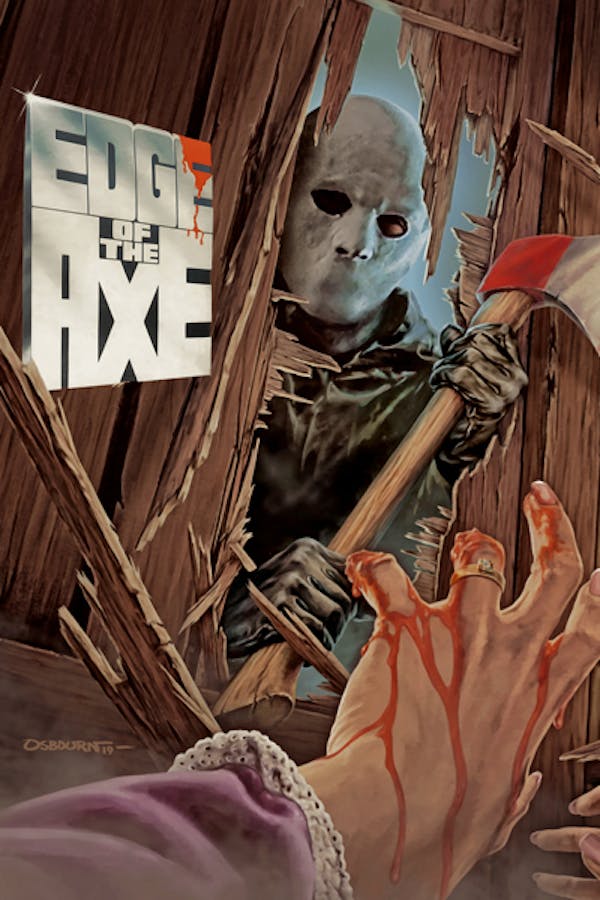 Edge of the Axe
Directed by José Ramón Larraz
The rural community of Paddock County is being rocked by the crazed exploits of an axe-wielding psychopath, who stalks the night in a black trenchcoat and mask. As the victims pile up, the authorities attempt to keep a lid on the situation, whilst computer whizz-kid Gerald and girlfriend Lillian seek to unmask the killer before the town population reaches zero.
A rural community is rocked by the exploits of an axe-wielding psychopath.
Cast: Barton Faulks, Christina Marie Lane, Page Mosely
Member Reviews
this movie gave me diarrhea and made my cat run away
it's bad acting and kinda cringe but i do like the twist at the end
I prefer strangulation, but this banana in pajamas was pretty dope with an axe
It was hard to finish... i'm sure some horror fans would like this but it was pretty boring and uneventful, the person they wanted us to believe was the axe killer didnt seem all that interesting either, and the plot twist ending just felt.. eh, i dont know.. pretty lazy? they tried to make it interesting. If you thought this movie looked good, i'd say not to waste your time on this one.