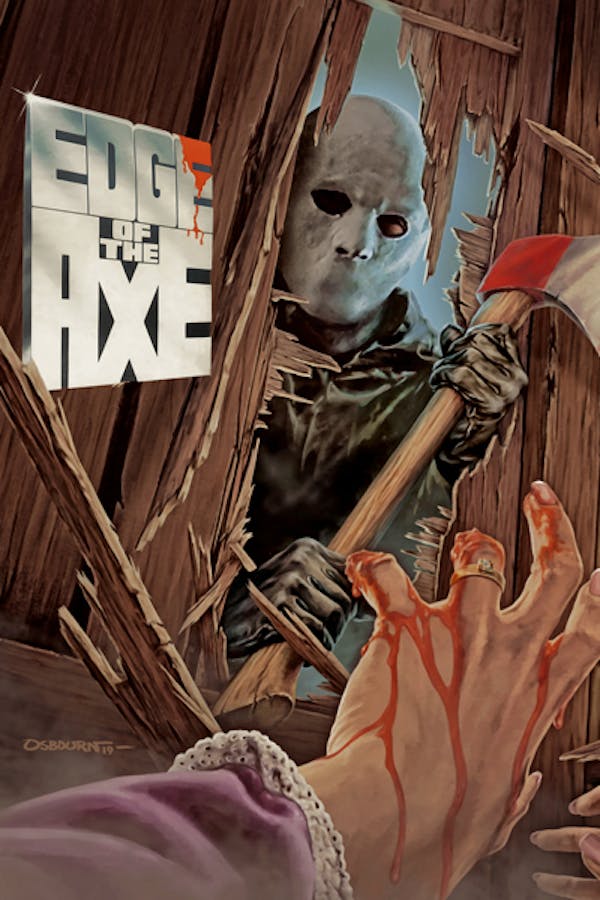 Edge of the Axe
Directed by José Ramón Larraz
The rural community of Paddock County is being rocked by the crazed exploits of an axe-wielding psychopath, who stalks the night in a black trenchcoat and mask. As the victims pile up, the authorities attempt to keep a lid on the situation, whilst computer whizz-kid Gerald and girlfriend Lillian seek to unmask the killer before the town population reaches zero.
A rural community is rocked by the exploits of an axe-wielding psychopath.
Cast: Barton Faulks, Christina Marie Lane, Page Mosely
Member Reviews
Fun, but Pieces is better.
Watch for the computer alone🤣
Typical run of the mill 80s slasher flick. Not bad. Decent time killer
The killer mask and outfit are exceptional. It has a Michael Myers feel to it with the plain white look, and I am a sucker for masks. The plot could have been a little more interesting, but overall not bad!
If you're split between this and Pieces, watch this one.