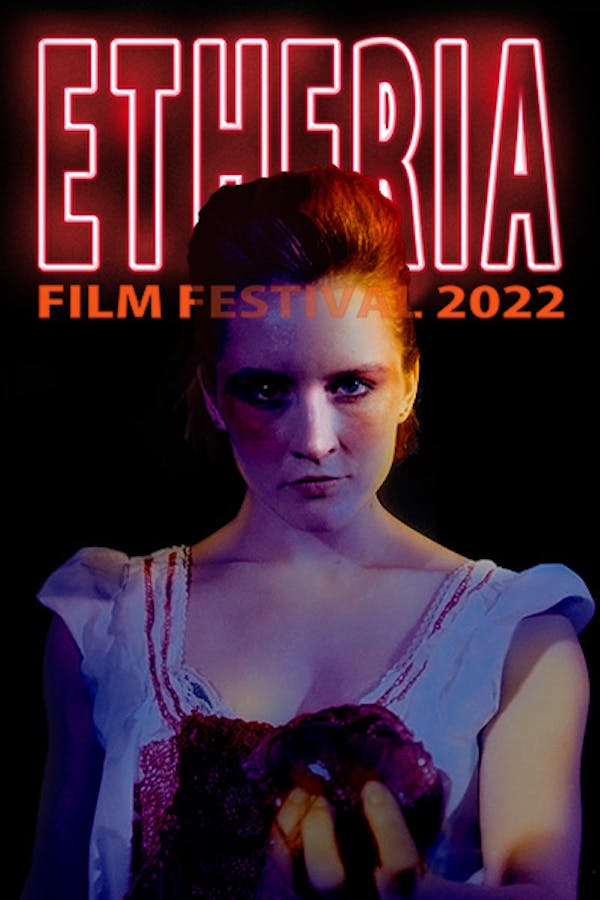 Etheria Film Night 2022
Directed by A.K. Espada, Annalise Lockhart, Deanna Milligan, Camille Hollett-French, Mercedes Bryce Morgan, Millicent Malcolm, Lucía Forner
The famous lineup of new short horror and science fiction films directed by women is back! 2022's lineup has films about the horrors of Artificial Intelligence, lingering ghosts, black witchcraft, gory vigilante justice, creepy home infestations, and insane art students obsessed with blood.
A showcase of the seven best new short horror and science fictions directed by women for 2022.
Cast: Rhona Rees, Caitlin Taylor, Victoria A. Villier, Mor Cohen, Ruba Thérèse Mansouri
Member Reviews
Good selection - much better and more concise than the last bunch.
Really great anthology where the weakest entries are still solid. Big warning for the first one, there is real video of a small animal in distress.
I generally enjoy anthologies because even if you dislike a particular story it's over soon! This is made up of mostly strong stories with a few lesser ones.