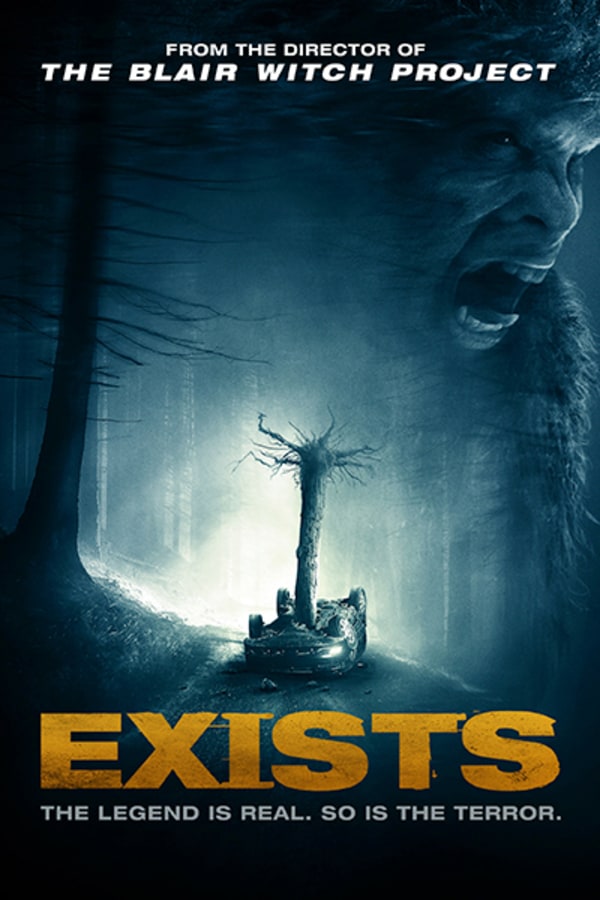 Exists
Directed by Eduardo Sanchez
When five friends discover their vacation spot is in the center of Bigfoot stomping grounds, they must use their wits and weapons to battle the angry creature. But when they wound the bushy barbarian, it decides to make them all pay. Found-footage pioneer Eduardo Sánchez (THE BLAIR WITCH PROJECT) avoids the cabin-in-the-woods cliches, giving us characters who respond to their situation in believable ways. Combine that with Brian Steele's chilling portrayal of the monster, and you have what may be the scariest of the recent wave of found-footage Bigfoot flicks. Contains strong language, sexual scenes, violence and gore.
Five friends discover their vacation spot is in the center of Bigfoot stomping grounds.
Cast: Dora Madison Burge, Brian Steele, Denise Williamson, Samuel Davis, Roger Edwards, Chris Osborn
Member Reviews
Someone recommended this to me, and I am glad they did. I really enjoyed this
This started rather badly and overly formulated (I actually stopped watching at the initial cabin attack and cam back to it after a week or so.) The last 35-40 minutes were pretty good and the creature effects were great - far better than I anticipated.
It was kinda refreshing to see a movie where Sasquatch was mean. There's not a lot of Sasquatch films out there and the few that I've previously seen either have him rarely clearly seen or super friendly (im looking at you Harry and the Hendersons) But yeah, Sasquatch DID NOT GIVE A FUCK in this film. He was just throwing shit around and fucking people up and it was super fun to watch a film that showed his super angry tantrums
i was cracking up the whole time, bigfoot didnt need to go that hard! if you think of it seriously it is a very well made movie, but watching bigfoot run and jump killed me. I didnt like the characters very much except the main 2 brothers.
Good movie. Best Bigfoot movie of the bunch by far