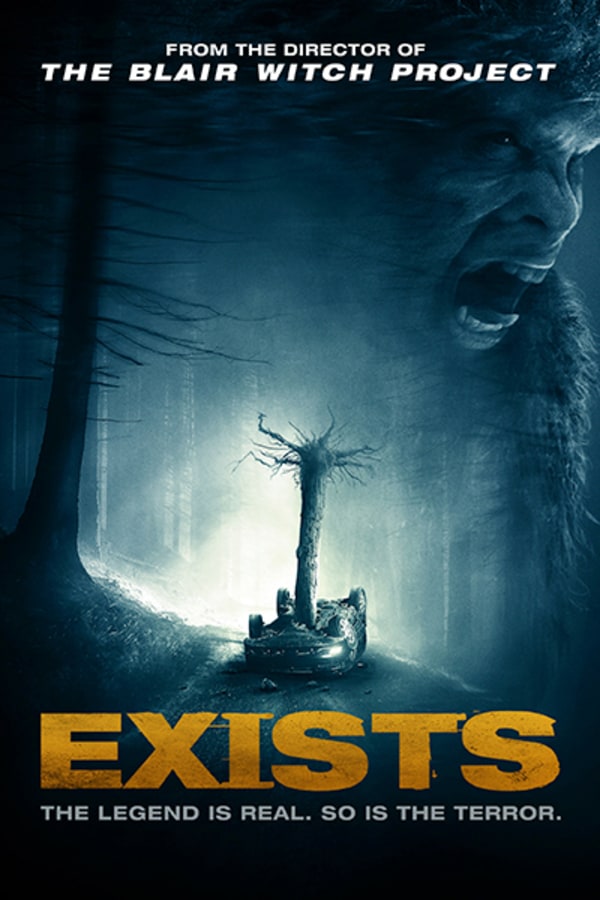 Exists
Directed by Eduardo Sanchez
When five friends discover their vacation spot is in the center of Bigfoot stomping grounds, they must use their wits and weapons to battle the angry creature. But when they wound the bushy barbarian, it decides to make them all pay. Found-footage pioneer Eduardo Sánchez (THE BLAIR WITCH PROJECT) avoids the cabin-in-the-woods cliches, giving us characters who respond to their situation in believable ways. Combine that with Brian Steele's chilling portrayal of the monster, and you have what may be the scariest of the recent wave of found-footage Bigfoot flicks. Contains strong language, sexual scenes, violence and gore.
Five friends discover their vacation spot is in the center of Bigfoot stomping grounds.
Cast: Dora Madison Burge, Brian Steele, Denise Williamson, Samuel Davis, Roger Edwards, Chris Osborn
Member Reviews
I THOUGHT IT WAS A GOOD MOVIE BY FAR FROM WHAT I HAVE SEEN LATELY....
Not terrible but not captivating either.
I thought it was a fun watch, with a bowl of popcorn.
Films like this are living proof that americans and millenials are the signs of the end of days. The people that make this junk and watch this junk are bordering on cousin fucking. Dumb story and horrible cast with zero interesting or notable points. I suggest abortions retroactively for all involved with making this film and whoever chose to put it on shudder .
This is mostly a found footage film partially mixed with some scenes of omniscient shaky cam and some music here and there, so they aren't trying to be 100% 'found footage' here. I'm harsh on found footage films, but I did find this one watchable. I might watch it again, though I couldn't recommend it widely. There are scenes that seem like potential homages to the '70s film Boggy Creek and certain episodes of the 1970s "In Search Of..." series, which may have triggered some nostalgia in me. There is a lot of available light shooting obviously in this, and no CGI. Some may like that. While the cast of characters aren't the worst ever written and you might care about some, they're fairly stock. There were some jump scares but any sustained suspense in the film echoed closely past films. There were some competent twists in the story, and a major one I saw coming an hour away, but just the same since it was effectively shot and acted it still worked for me. Another thing that should be mentioned is we have bigfoot attacks happening equally in the daytime as well as the night.