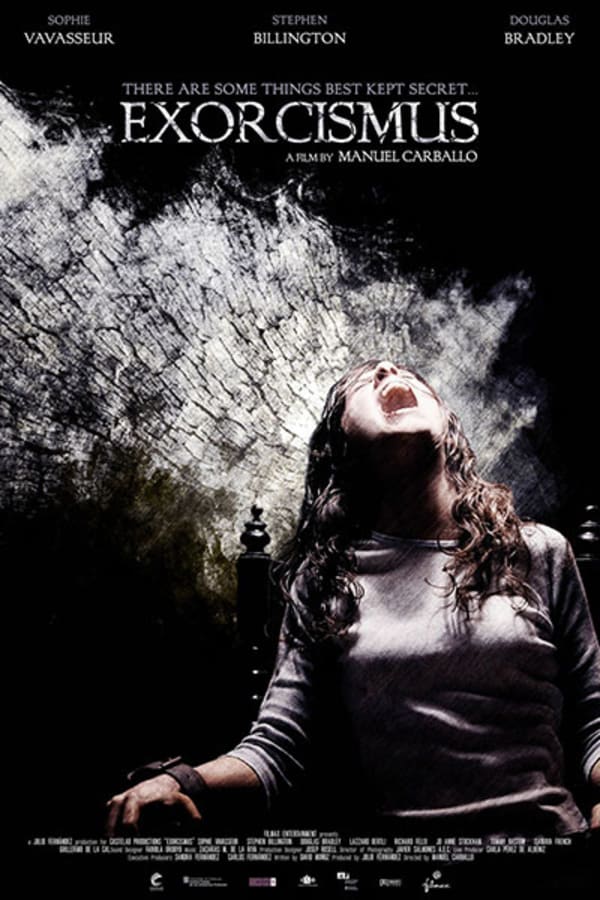 Exorcismus
Directed by Manuel Carballo
A teenager realizes she's possessed after she starts having uncontrollable fits, but her parents think she's just losing her mind. (Major facepalm) But when Emma levitates in the living room, they call in the holy rollers - Uncle Chris, a priest whose last exorcism caused a girl's death, and Padre Ennis (Doug Bradley aka Pinhead from the HELLRAISER movies). Will they be able to save her or will the devil have his day? Screenwriter David Muñoz's terrifying and twist-filled script never fails to plunge beneath the surface of the characters' dark behavior. Contains violence and gore.
A teenager realizes she's possessed after she begins having uncontrollable fits.
Cast: Sophie Vavasseur, Stephen Billington, Richard Felix
Member Reviews
it was decent but i think the acting and emotion ccould have a bit of work
I give it zero skulls for the shaking camera. I don't get why is this a trend.
A brilliant film, really enjoyed it, for a lower budget they made the most of it and the acting especially the main girl was the reason this worked and was so watchable, she should be proud along with all involved. Really well done.
A brilliant film, I really enjoyed this, I imagine it didn't have a very large budget and usually this tells
Really interesting take on possession. Enjoyed it - certainly worth a watch! Plus fantastic acting all round!