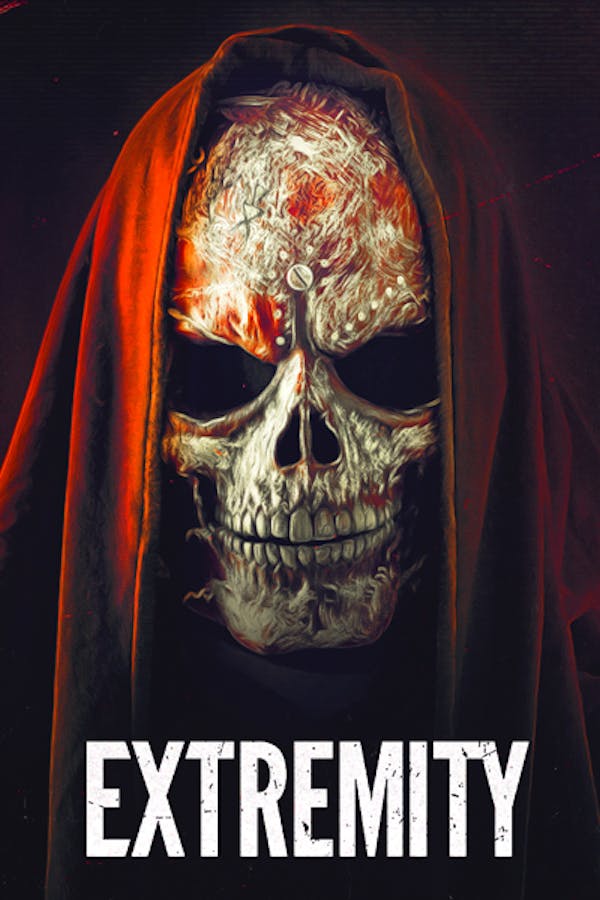 Extremity
Directed by Anthony DiBlasi
A young woman obsessed with horror subjects herself to hours of grueling torment inside an extreme haunt in an attempt to confront her fears and conquer the tragic past that haunts her.
A young woman attempts to confront her fears in an extreme haunt where nothing is as it seems!
Cast: Dana Christina, Chad Rook, Ashley Smith, Yoshihiro Nishimura
Member Reviews
wow, unsettling, nice use of light and definitely not your typical horror flick. There's something really..theraputic about this one. ;)
I enjoyed the twist at the end! I didn't see it coming and it really tied the whole story together. Went from a typical horror flick to something deeper. This isn't going to be a cult classic, but it's a nice modern film that will entertain you.
i absolutely loved this movie,the masks were so damn cool lol i highly recommend
Only thing I can say against this movie is that it felt like they could have driven some of the psychological points home a bit harder. If they did, I'd be feeling every emotion under the sun right about now. HOWEVER, it doesn't keep this from being a great movie. something different that I felt like I hadn't seen yet, full of twists and turns that are executed well enough to keep you immersed in the experience. Should definitely give it a watch.
That has got to be one of the most twisted movies I have ever seen. As far as a haunted house theme goes, it lacks almost entirely, and almost every secondary character has piss poor acting... This movie has a nice twist at the end and the main character being so mentally screwed up that she succumbed to her psychosis at the end in the way she did, combined with the vengeance she got in the way she got I give it 5 skulls.