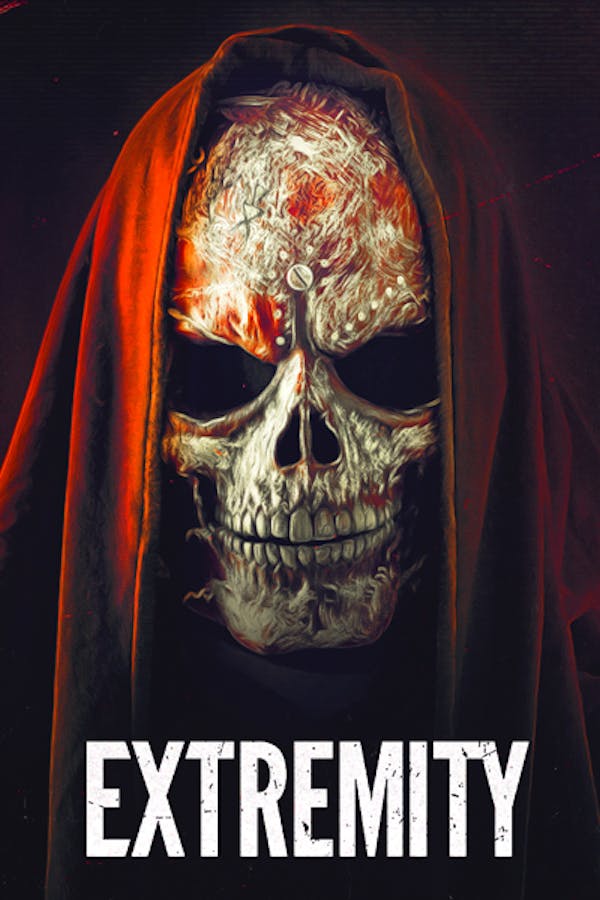 Extremity
Directed by Anthony DiBlasi
A young woman obsessed with horror subjects herself to hours of grueling torment inside an extreme haunt in an attempt to confront her fears and conquer the tragic past that haunts her.
A young woman attempts to confront her fears in an extreme haunt where nothing is as it seems!
Cast: Dana Christina, Chad Rook, Ashley Smith, Yoshihiro Nishimura
Member Reviews
Boring film. It had a few decent shots and a interesting scenes, but overall it was boring and not engaging. I've seen several reviews comparing it to Haunt, which is what you should go watch instead of this.
It was interesting. A bit intense at times.
STOP! Whatever led you to this movie lied to you. You do not want to waste precious time that you can never get back on this. It is BAD, and I don't mean in a "so bad it is good" sort of way. Bad writing, bad directing, bad acting, bad sets, bad decisions, bad ALL THE THINGS. I implore you, internet stranger, turn back while you still can before this movie insults the very reason that you watched it (You like horror movies? Ha! You must be a demented sicko!)You might be wondering why I myself watched it, honestly I kept hoping something would break it away from a generic "extreme haunted house goes wrong" type deal. It tried, but just barely. For about 3 entire minutes I thought it was actually going to be about souls trying to escape purgatory by helping other sinners but they immediately canned that and went back to crazy chick is crazy. You can see the ending coming about twenty miles away (the dad, it's the dad).
Nice twist on extreme haunts
Fav haunted house movie by far!