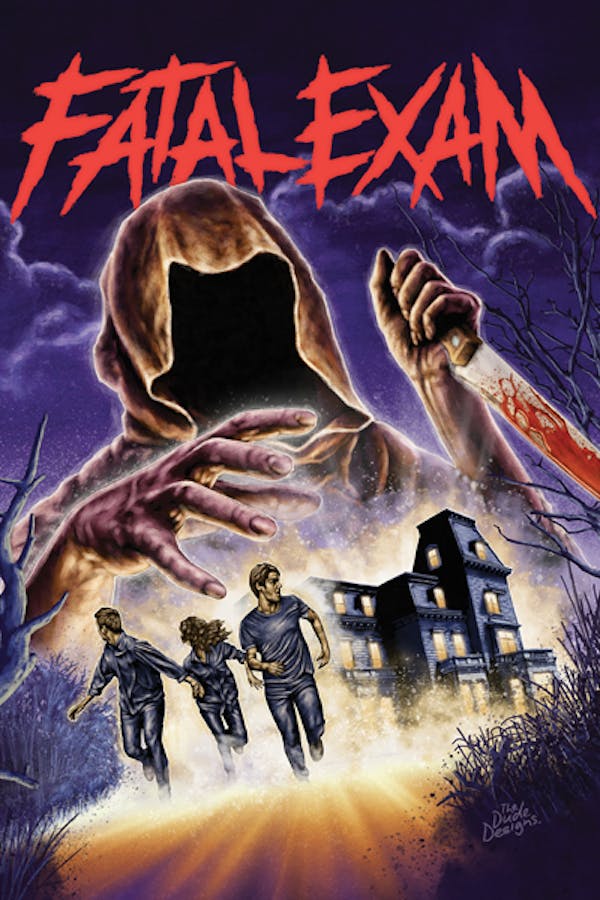 Fatal Exam
Directed by Jack Snyder
A group of college students have been given a very unusual assignment: spend the night inside of a supposedly haunted house, as part of their studies into the supernatural and occult. Although the rag tag team of collegiates would much rather party and get stoned than look for ghosts, it's not long before unexplained events begin to occur. Initially suspecting that some of their classmates might be playing a practical joke, their fears are proven very real when someone - or something - dressed in robes and carrying a scythe starts bumping them off one by one.
A group of university students are invited by their parapsychology professor to investigate a haunted house for the weekend
Cast: Mike Coleman, Terry Comer
Member Reviews
Sincerely love this one. Feels like an old point-and-click horror game. Yes it's meandering and "dumb" and long, but it's undeniably charming. I love a shoestring budget movie made by people who never made another movie.
I have taken exams that were more entertaining.
I have taken exams in school that were more entertaining.
seen worse, and 2 out of 5 is generous.
Fighting evil in a powder blue polo... say no more!