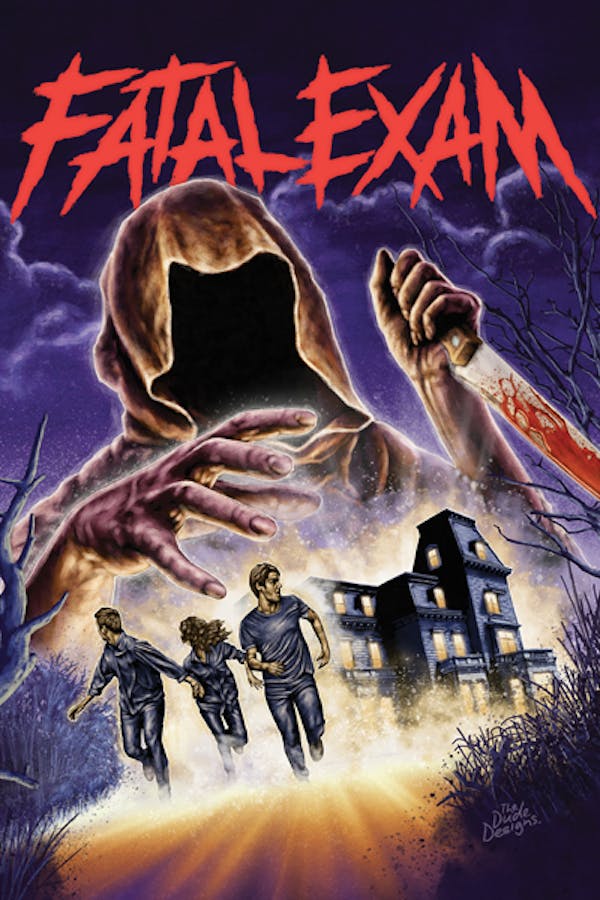 Fatal Exam
Directed by Jack Snyder
A group of college students have been given a very unusual assignment: spend the night inside of a supposedly haunted house, as part of their studies into the supernatural and occult. Although the rag tag team of collegiates would much rather party and get stoned than look for ghosts, it's not long before unexplained events begin to occur. Initially suspecting that some of their classmates might be playing a practical joke, their fears are proven very real when someone - or something - dressed in robes and carrying a scythe starts bumping them off one by one.
A group of university students are invited by their parapsychology professor to investigate a haunted house for the weekend
Cast: Mike Coleman, Terry Comer
Member Reviews
This is an okay but not great horror (more investigative horror than actual horror) movie, but really shines as a time capsule of the 1980s. It's very slow paced and is often more a movie about people hanging out than investigating a haunted house (which also isn't particularly spooky), but has a certain charm to it. And the yo-yo guy is funny
Bad acting ruined the movie. This was such a much longer movie due to the acting being soooo bad.
I really liked this movie. It was worth the time. These older movies are the best.