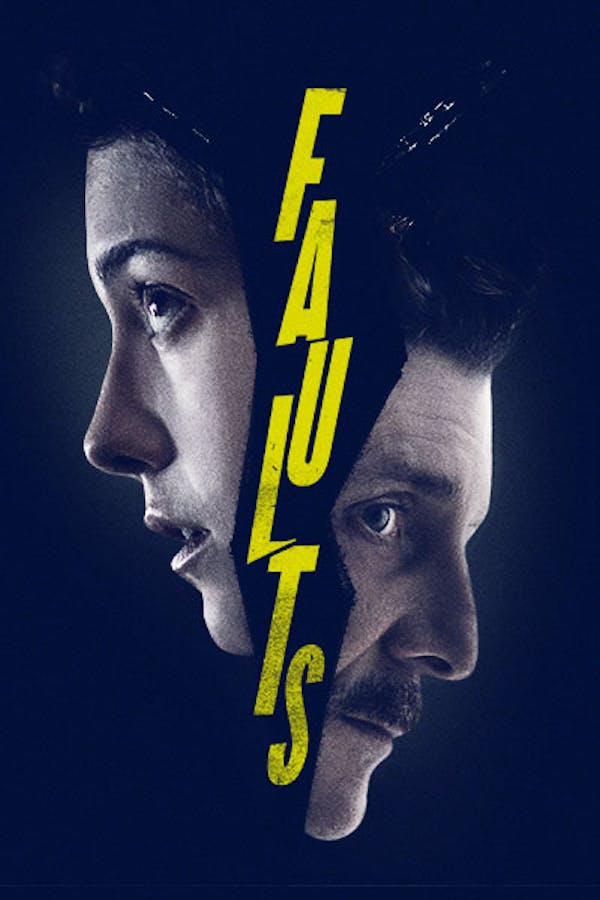 Faults
Directed by Riley Stearns
Claire (Mary Elizabeth Winstead) is under the grip of a mysterious cult called Faults. Desperate to be reunited with their daughter, Claire's parents set out to recruit Ansel Roth (Leland Orser), one of the world's foremost authorities on cults and mind control. But Ansel's specialty, deprogramming cult members and returning them to their families, is not an exact science, and a series of financial setbacks has left him in debt to his manager.
A man who debunks mind control techniques as a profession must help a couple whose daughter has recently joined a cult.
Cast: Mary Elizabeth Winstead, Leland Orser, Lance Reddick
Member Reviews
I thought this was going to be really good due to the reviews but it was pants. I guessed the twist about 20 minutes into the film
Stumbled upon this. Glad i did. Hidden gem. Superb!!!
It's 4.5 skulls for me! Brilliant performances complemented by a wicked script that utilises the full power of the slow burn. The score, while sparse, is extremely effective. One of those movies where it feels like everything is in service of the film and nothing is wasted. Definte recommend. Riley Stearns deserves recognition for writing and directing.
I haven't seen this for a while but I remember I loved it.