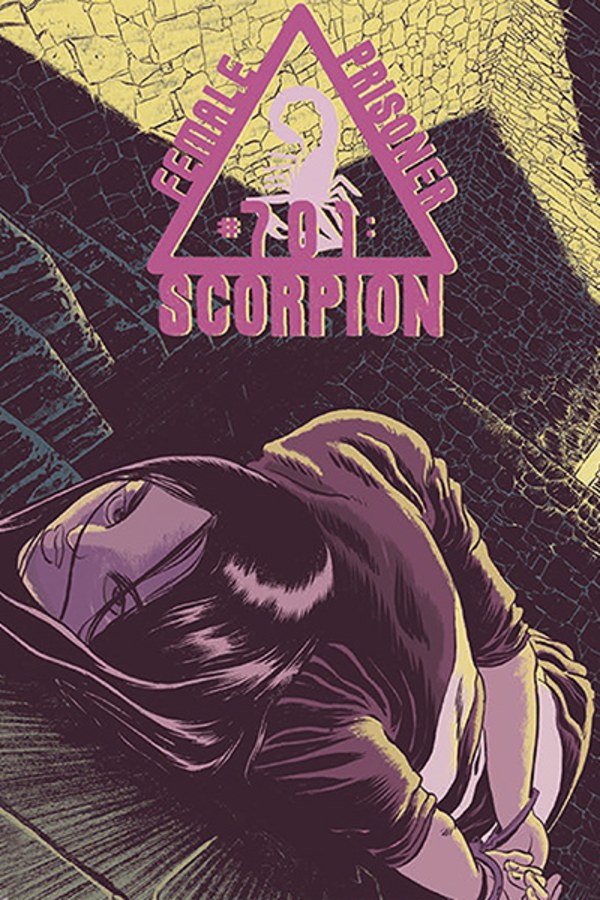 Female Prisoner #701: Scorpion
Directed by Shun'ya Itô
When young Nami is framed and falsely imprisoned, she must find a way to escape and exact revenge upon the man who betrayed her. Meiko Kaji (LADY SNOWBLOOD) leads the 1st ferocious film in director Shun'ya Itô's stylish must-see FEMALE PRISONER SCORPION saga. Contains strong language, violence and gore.
Young Matsu is sent to a female prison full of sadistic guards and disobedient inmates in this stylish must-see.
Cast: Meiko Kaji, Rie Yokoyama, Yayoi Watanabe
Member Reviews
Solid film, very cool visuals and usage of colours and a great revenge tale.
thanks for taking it out of the rotation before I could watch it, you effin' dicks...
Female Prisoner #701: Scorpion (1972) A woman wrongfully accused and set up for something she did not do ends up in a woman's prison, complete with overly zealous sadistic guards and spiteful cell mates. The first movie in the Female Prisoner series, it's one of best 'women behind bars' genre efforts out there. Care is taken in the choice of lighting effects to enhance certain scenes and one fight scene almost feels like a stage play dance, yet still retains its grittiness. Over the top in all ways and at times feels like an amped up version of Cool Hand Luke, yet delivered with an exploitive grace. Lots of female nudity, tough talking prisoners and guards, and b-grade riot house action, the film has a certain tenderness at times as well. I can't wait for the next movie in this series! 9 out of 10 stars.
Aesthetic & style that felt like the most elaborate/on-a-budget stage play that pulled no punches. A buddy made mention of this series & once again, thank you Shudder for being the ones who had the goods. As I'm writing this review I'm queuing up the sequel. Good chance this is going to be my new favorite Asian film series to compete with "Lone Wolf & Cub" so cheers to that. Also, the score/soundtrack is superb & I will be seeking out a physical copy of it ASAP.
Do you think Quentin Tarantino has this running on a 24/7 loop somewhere in his house?