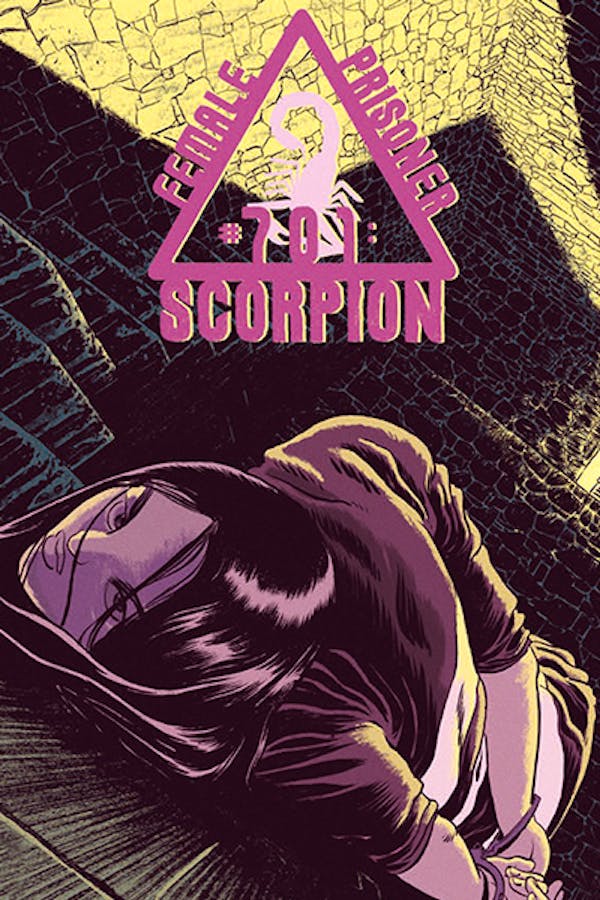 Female Prisoner #701: Scorpion
Directed by Shun'ya Itô
When young Nami is framed and falsely imprisoned, she must find a way to escape and exact revenge upon the man who betrayed her. Meiko Kaji (LADY SNOWBLOOD) leads the 1st ferocious film in director Shun'ya Itô's stylish must-see FEMALE PRISONER SCORPION saga. Contains strong language, violence and gore.
Young Matsu is sent to a female prison full of sadistic guards and disobedient inmates in this stylish must-see.
Cast: Meiko Kaji, Rie Yokoyama, Yayoi Watanabe
Member Reviews
"To be deceived is a woman's crime".
I see people saying its Kill Bill, and while I see the resemblance, this movie is its very own beast altogether. It's very cheesy but the cheese ascends to the point there it adds to the movies charm. a very fun movie
PERFECT REVENGE KINO also, anyone posting tarantula-related reviews can go cancel their movie privileges
Kill Bill?? If by that you mean there is a girl who is betrayed then gets revenge, then you are correct sir. This would be equivalent to about 20 minutes of Kill Bill. That being said, you should definitely watch this movie but do not go in thinking it is anything like Kill Bill. Just watch, as I do not want to include spoilers.