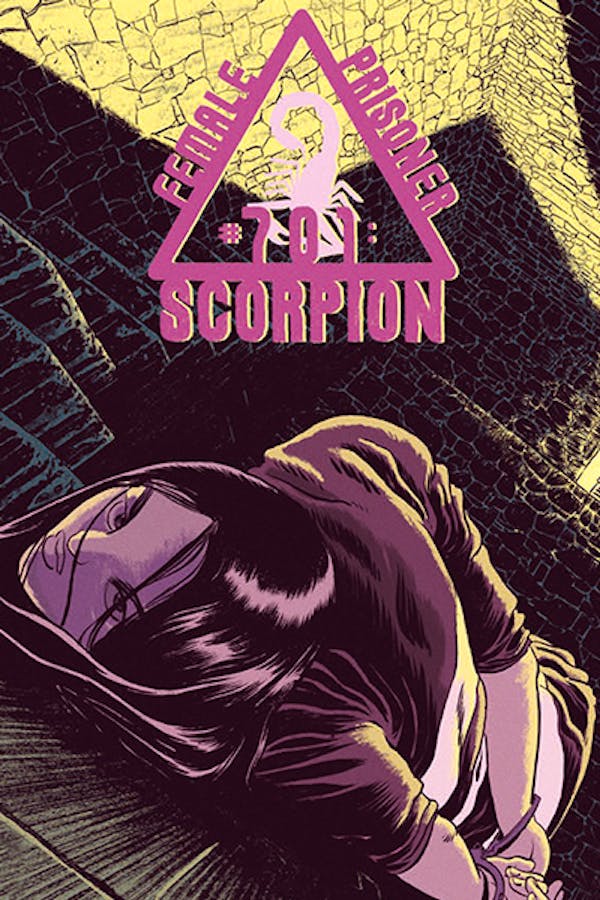 Female Prisoner #701: Scorpion
Directed by Shun'ya Itô
When young Nami is framed and falsely imprisoned, she must find a way to escape and exact revenge upon the man who betrayed her. Meiko Kaji (LADY SNOWBLOOD) leads the 1st ferocious film in director Shun'ya Itô's stylish must-see FEMALE PRISONER SCORPION saga. Contains strong language, violence and gore.
Young Matsu is sent to a female prison full of sadistic guards and disobedient inmates in this stylish must-see.
Cast: Meiko Kaji, Rie Yokoyama, Yayoi Watanabe
Member Reviews
i love Japanese horror. They needed some gore work back then but how they artistically film i truly appreciate. Also they base a lot in facts of things that has happenes in Japan. The only thing i dont like is the abuse given to woman...even in their roles they demoralized women a lot. And Japan is still a place where it happens....not giving a woman her worth and value. We are worth so much more...like the song says.. we bleed every month and still be alive to talk about it lol..we give life and hold life inside us for 9 months.. 2 ppl in one body.. & BRING THAT CHILD IN THROUGH THE SAME HOLE THEY WENT IT...JUST WE EXPAND..AND MUCH FURTHER THAN A MANS SIZE.. WE R SUPER WOMEN! WE DESERVE BETTER.
Great start to a series with Meiko Kaji as the perfect incarnation of wrath, almost a spirit drifting through the prison. Well worth watching and definitely leaves you wanting more.
Does a fine job getting under your skin until you are rooting for the protagonist to be more brutal and heartless than her tormentors.
Great film. I don't usually watch revenge movies, so I had to skip some of the egregious nudity scenes, but overall, I found myself rooting for #701 throughout the entire film. Definitely worth watching.
I really need to get back on this series! Good shit!