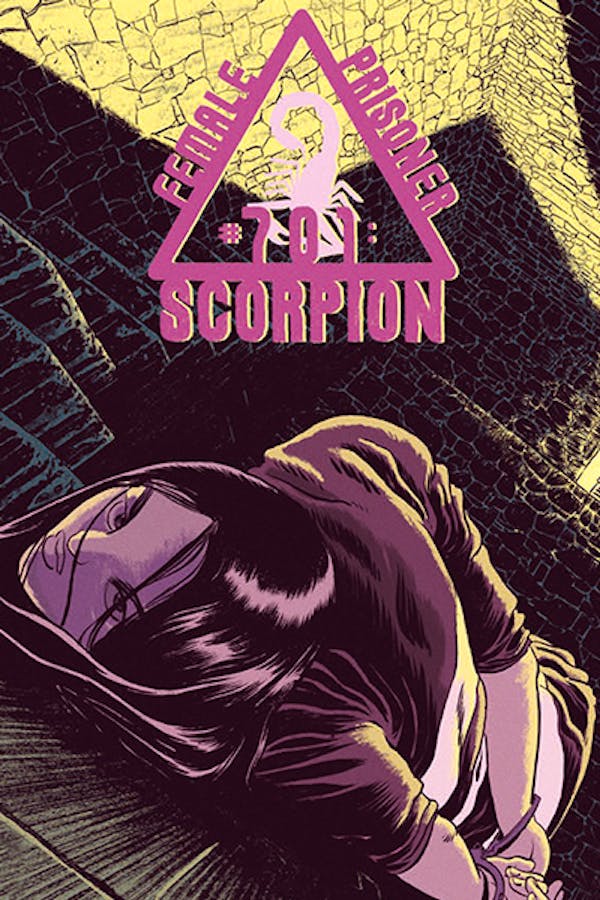 Female Prisoner #701: Scorpion
Directed by Shun'ya Itô
When young Nami is framed and falsely imprisoned, she must find a way to escape and exact revenge upon the man who betrayed her. Meiko Kaji (LADY SNOWBLOOD) leads the 1st ferocious film in director Shun'ya Itô's stylish must-see FEMALE PRISONER SCORPION saga. Contains strong language, violence and gore.
Young Matsu is sent to a female prison full of sadistic guards and disobedient inmates in this stylish must-see.
Cast: Meiko Kaji, Rie Yokoyama, Yayoi Watanabe
Member Reviews
Honestly better than I thought it would be, like this is clearly on a budget but has some beautiful camera work and fun gore. I do have to ask, why do people keep thinking it is a good idea to mess with this woman? Even John Wick wouldn't try to take her on she is just rage and spite in a physical form.
great film the people got there just deserts
Really fun and really good.
If you can get past the fact that the people who wrote and shot this were probably a bunch of horny dudes (ironically similar to the COs in the film), then it's a pretty solid movie! The story is straightforward and entertaining and it is very creatively shot. I particularly loved the lighting and the flashback sequence. And at less than 90 mins, it's a perfect length. HOWEVER, considering this is a revenge flick I expected (and would have liked) most of the gore and depravity to be aimed towards the the men who set her up.