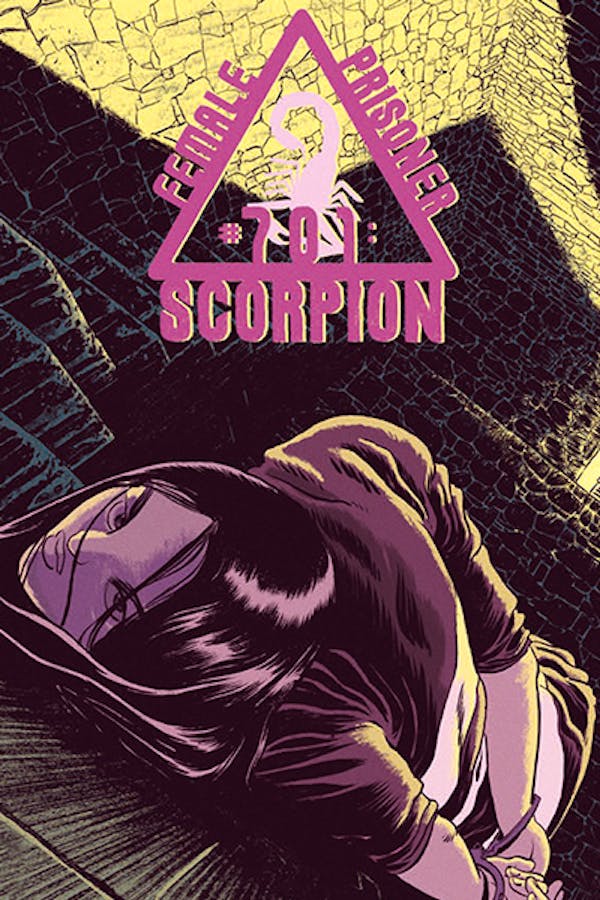 Female Prisoner #701: Scorpion
Directed by Shun'ya Itô
When young Nami is framed and falsely imprisoned, she must find a way to escape and exact revenge upon the man who betrayed her. Meiko Kaji (LADY SNOWBLOOD) leads the 1st ferocious film in director Shun'ya Itô's stylish must-see FEMALE PRISONER SCORPION saga. Contains strong language, violence and gore.
Young Matsu is sent to a female prison full of sadistic guards and disobedient inmates in this stylish must-see.
Cast: Meiko Kaji, Rie Yokoyama, Yayoi Watanabe
Member Reviews
I really need to get back on this series! Good shit!
Exploitation, not horror. Stylishly directed. Interesting women in prison film with more attention to plot and character, even with copious amounts of boobies. Tame by today's standards but nice to have a break from all the graphic violence that is so in vogue these days.
Interesting to make a movie where pretty much every character is a complete piece of shit and still be involved. Great original song and Meiko Kaji has the best death stare.
wow, that was intense and graphic. i love the seriousness but also the lil bit of comedy they got going on here.
EPIC!! GOIN RIGHT FOR PART 2👍