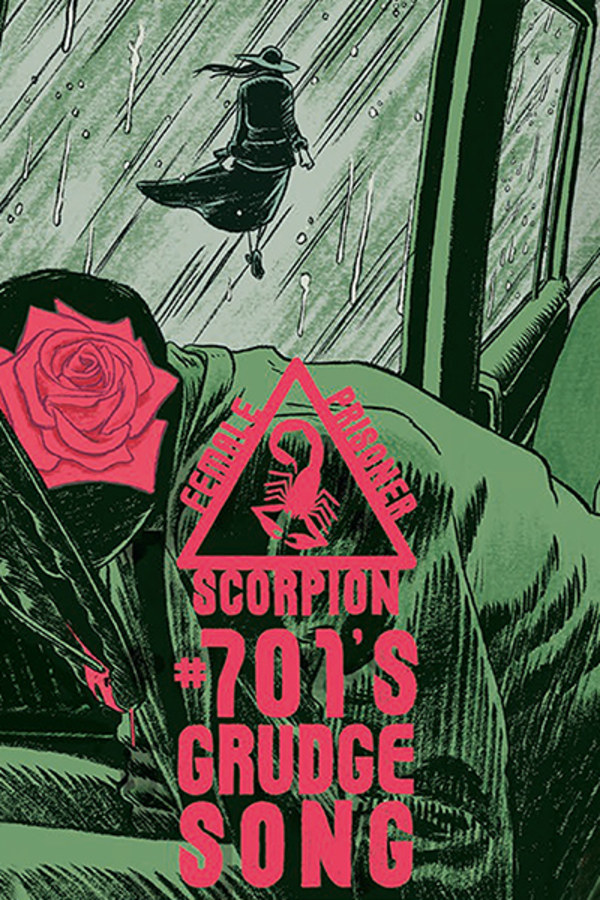 Female Prisoner Scorpion: #701's Grudge Song
Directed by Shun'ya Itô
The final film in the series, #701's Grudge Song (from director Yasuharu Hasebe; RETALIATION, MASSACRE GUN), shows a gentler side of Scorpion. When Nami falls in with Kudo, an ex-radical suffering from physical and psychological trauma caused by police torture, the pair become political rebels. Contains strong language, violence and gore.
Once again on the lam, Nami becomes a political rebel.
Cast: Meiko Kaji, Rie Yokoyama, Yayoi Watanabe
Member Reviews
Thank you, Shudder. Never heard of this movie series until I saw them on here. Now I'd consider them classics and some of my all time favourite films. Beautifully crafted and creative shots from start to finish.
Not quite as strong as the first three.
Probably the weakest in the series. Maybe it's because Scorpion has to share so much screen time with a male sidekick or maybe it's because an innocent dies, but the mission of vengeance seems very unfocused here. The physics of the final "escape" set a bit questionable as well. So the first two films are the best, the third is interesting, and the fourth sort of limps to a close.
This was an excellent conclusion to the series. I am so happy that Shudder put this series of movies up for us all to enjoy. I probably would not have ever discovered it and been able to enjoy it without Shudder's excellent curation skills. I found the love story between these two characters to be absolutely perfect and fitting for the character of Scorpion and the themes of this series. Who better to be her only male love interest in the series, and what better way to end it? Perfection. Great series. Excellent cinematography as always.
This last one is great, so entertaining. Scorpion is a badass. One of my favorite film series, so glad Shudder has these!