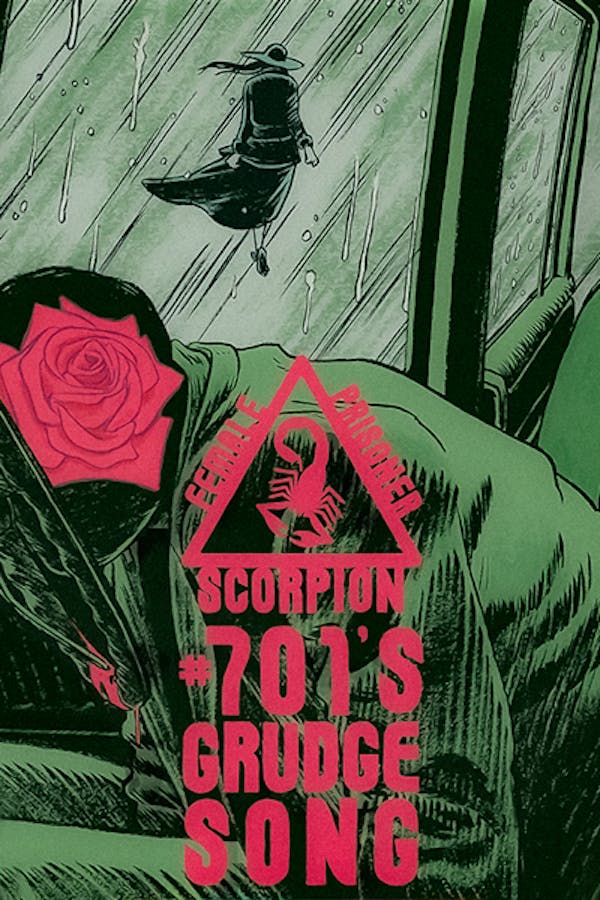 Female Prisoner Scorpion: #701's Grudge Song
Directed by Shun'ya Itô
The final film in the series, #701's Grudge Song (from director Yasuharu Hasebe; RETALIATION, MASSACRE GUN), shows a gentler side of Scorpion. When Nami falls in with Kudo, an ex-radical suffering from physical and psychological trauma caused by police torture, the pair become political rebels. Contains strong language, violence and gore.
Once again on the lam, Nami becomes a political rebel.
Cast: Meiko Kaji, Rie Yokoyama, Yayoi Watanabe
Member Reviews
Really enjoyed the entire Scorpion offerings. She's enigmatic and irresistible. Totally fun romp running from men in suits. Dig it hard.
My personal favorite as a stand-alone film. If not watched as a female prisoner scorpion film, it's much more enjoyable and definitely has some of my favorite music cues
The fourth and last chapter in the series, and the only one not directed by Shun'ya Itô, is more of a predictable finale.
This film was made in 1972, not 1973. Viewing order is as follows...Female Prisoner #701: Scorpion (1972), Female Prisoner Scorpion: Jailhouse #41 (1972), Female Prisoner Scorpion: Beast Stable (1973), Female Prisoner Scorpion: #701's Grudge Song (1973). Meiko Kaji is a screen legend! Female Prisoner Scorpion series AND Lady Snowblood should be on your must-see lists!
Not the strongest of conclusion but a satisfying one. Matsu is so legendary and the series is so great, I love them all. Watching all for in a row like i did is definitely the best way to do it. I hope to find more like this. I know they're out there.