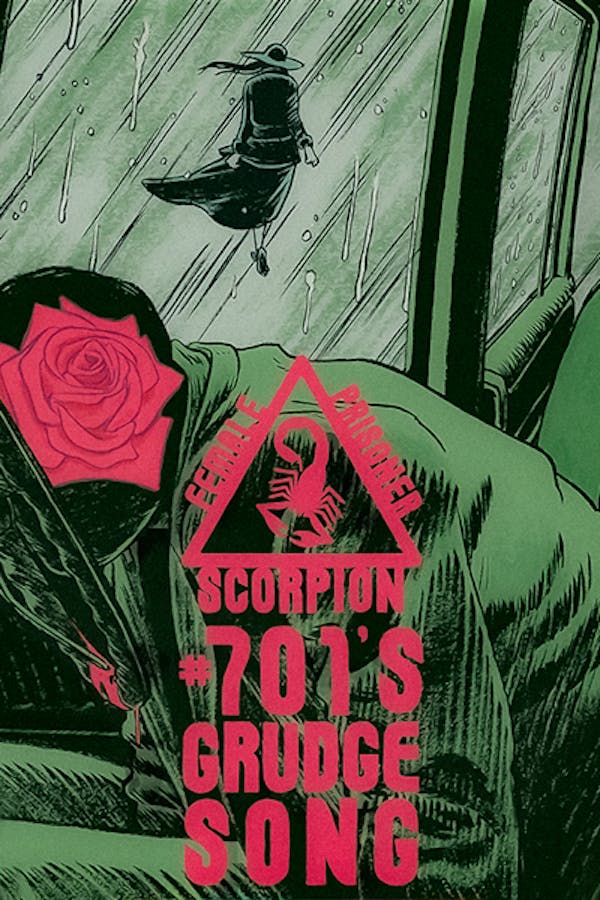 Female Prisoner Scorpion: #701's Grudge Song
Directed by Shun'ya Itô
The final film in the series, #701's Grudge Song (from director Yasuharu Hasebe; RETALIATION, MASSACRE GUN), shows a gentler side of Scorpion. When Nami falls in with Kudo, an ex-radical suffering from physical and psychological trauma caused by police torture, the pair become political rebels. Contains strong language, violence and gore.
Once again on the lam, Nami becomes a political rebel.
Cast: Meiko Kaji, Rie Yokoyama, Yayoi Watanabe
Member Reviews
the least stylised of the series, (with a new director), but still definitely worth a watch
i thought it was awesome the whole series. i kind of remember hearing the theme in Kill Bill maybe....
It ended the way the series started. Betrayal....Hell has no fury than a woman scorn...Enjoyed every moment. Would love to see another series like this one.