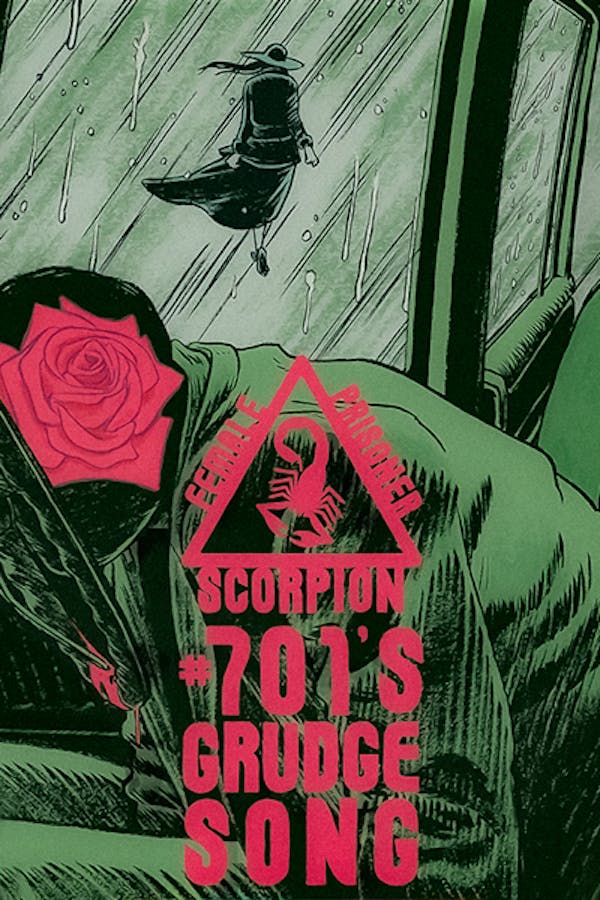 Female Prisoner Scorpion: #701's Grudge Song
Directed by Shun'ya Itô
The final film in the series, #701's Grudge Song (from director Yasuharu Hasebe; RETALIATION, MASSACRE GUN), shows a gentler side of Scorpion. When Nami falls in with Kudo, an ex-radical suffering from physical and psychological trauma caused by police torture, the pair become political rebels. Contains strong language, violence and gore.
Once again on the lam, Nami becomes a political rebel.
Cast: Meiko Kaji, Rie Yokoyama, Yayoi Watanabe
Member Reviews
This movie is badass. Lots of perfect storytelling elements and pacing. Had a blast.
Matsu is the Pam Grier of this genre. I guess you'd call it Japsploitation and I'm here for it!
Parting is such sweet sorrow....til we meet again,Scorpion!!
I'm a little sad there aren't more of these but this is a good way for them to wrap up. New director is weird when the first three were by the same guy but this one felt more kinetic and less dreamlike until the end. I'd rank them as a series 2, 1, 4 and 3 from best to worst.
Really enjoyed the entire Scorpion offerings. She's enigmatic and irresistible. Totally fun romp running from men in suits. Dig it hard.