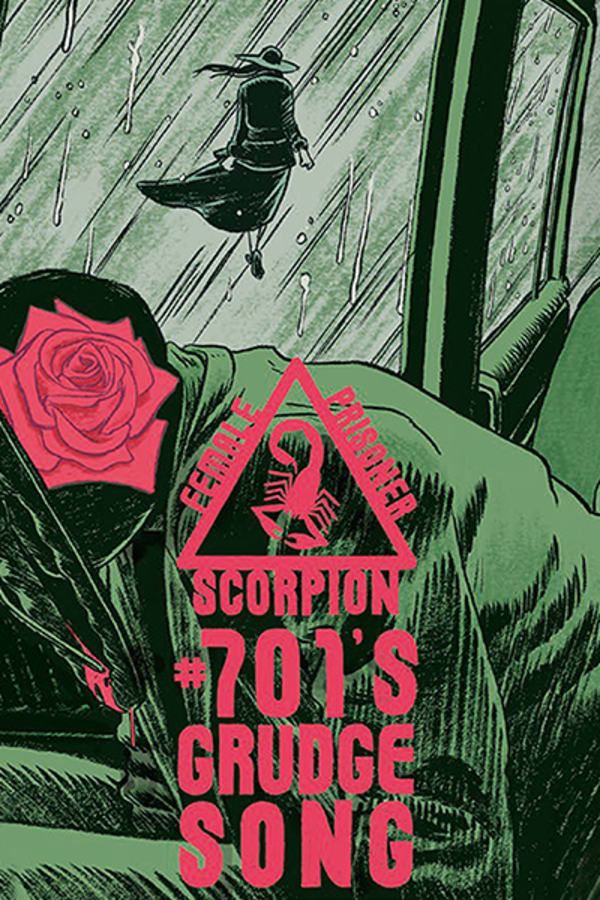 Female Prisoner Scorpion: #701's Grudge Song
Directed by Shun'ya Itô
The final film in the series, #701's Grudge Song (from director Yasuharu Hasebe; RETALIATION, MASSACRE GUN), shows a gentler side of Scorpion. When Nami falls in with Kudo, an ex-radical suffering from physical and psychological trauma caused by police torture, the pair become political rebels. Contains strong language, violence and gore.
Once again on the lam, Nami becomes a political rebel.
Cast: Meiko Kaji, Rie Yokoyama, Yayoi Watanabe
Member Reviews
To call this a Scorpion movie feels blasphemous...
Weakest of the 4 films. I didn't like the style changes with the new director, and the story suffered by spending almost half the time with the secondary character instead of Nami.
This one is right up there with the first, interesting way to end the series bringing it full circle in different ways.
Weakest entry in the series. Unfortunately it saddles Scorpion with a male co-lead for much of the film and the Bonnie and Clyde storyline diminishes her role (saving grace being the final third or so is all her). Also largely lacks the start o finish flair for trippy surrealism and symbolic imagery that were so winning in the first two films. Still, a decent time waster crime film.