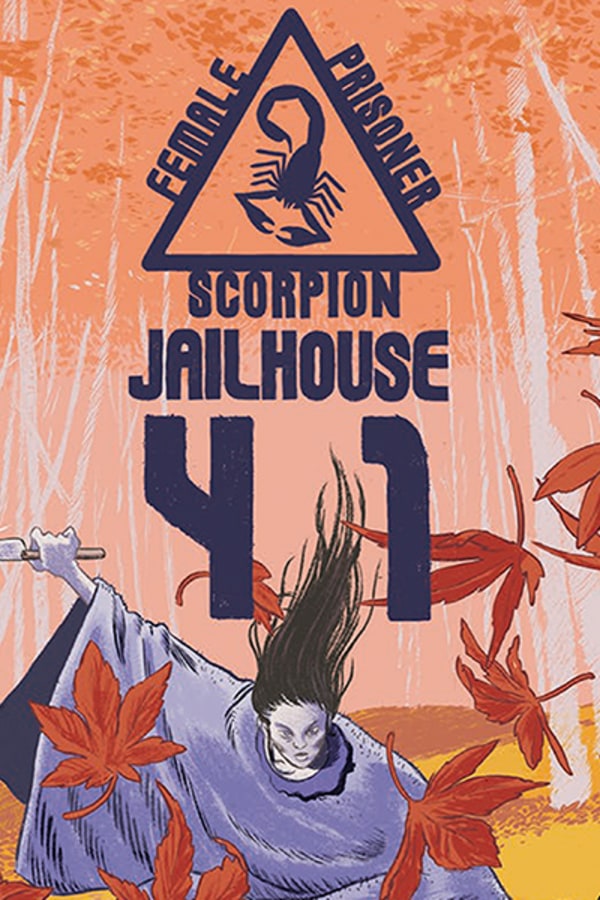 Female Prisoner Scorpion: Jailhouse 41
Directed by Shun'ya Itô
Scorpion returns. Nami and six other female prisoners are on the run in this 2nd FEMALE PRISONER SCORPION film, a visually stunning jailhouse escape spectacle. Contains strong language, violence and gore.
Nami and six other female convicts are on the run in this stunning jailhouse escape spectacle.
Cast: Meiko Kaji, Rie Yokoyama, Yayoi Watanabe
Member Reviews
I understand now how Quentin Tarantino used these films to inspire Kill Bill.
Oh yes!! This one kicked ass much like the first film.
The more I watch these, the more I enjoy them. yes, they are exploitative but also somehow empowering? Scorpion is such an enigmatic character. She reminds me of "The Man With No Name" from the Eastwood films. Just a blank canvas that you can read so much into. Glad there are two more for me to savor.
Scorpion is quickly becoming one of my all-time top favorite female protagonists in film history. You can see how this movie series influenced Kill Bill greatly, and I like that. The visual art of this movie is of the highest caliber. It is beautiful to behold at times. The gore and the disgusting crime of the film is interspersed with some of the most stunningly gorgeous shots in any film I've ever seen. I absolutely love this film's story, camera work, premise, characters, and development. It is, in many ways, a reflection on Japanese gender dynamics and relationships. Vengeance is truly hers. Rapists, misogynists, and stooges of the patriarchy, watch out! If Scorpion and the other women of this prison have you on their hit list, you want leave this world peacefully. Gotta love it. This movie could go well with some Foucault and Dworkin. The men and the women in this movie are all pretty morally reprehensible, mind you. This is a dirty world that the director wants to show us, filled with nasty people. Gotta love it. This reminds me of why I just love Japanese art so much.
This was exactly what I wanted and I didnt even know I wanted it!