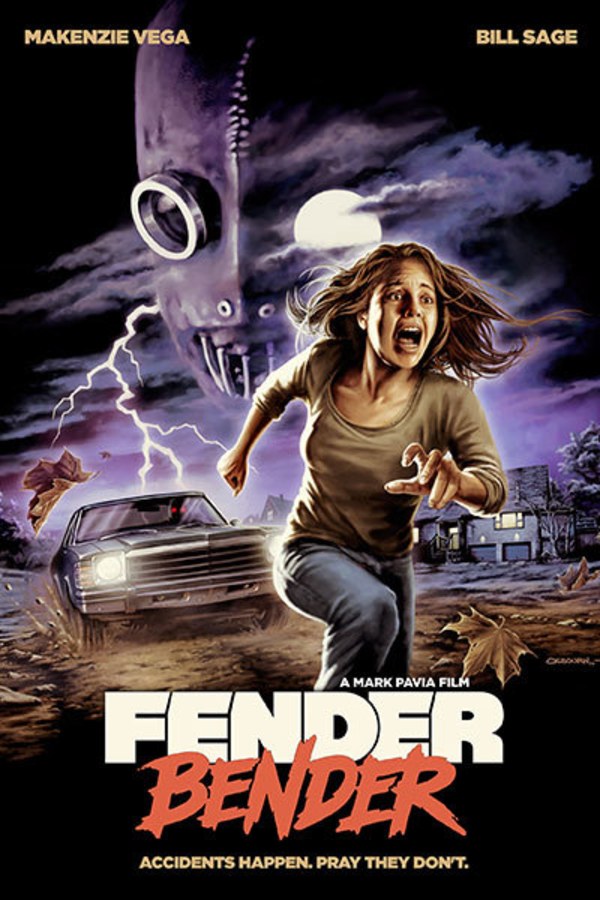 Fender Bender
Directed by Mark Pavia
In a small New Mexico town, a 17-year-old high school girl who just got her driver's license gets into her first fender bender, innocently exchanging her personal information with an apologetic stranger. Later that stormy night, she is joined in her desolate suburban home by a couple of her school friends who try their best to make a night out of it, only to be visited by the stranger she so willingly handed all of her information to -- a terrifying and bizarre serial killer who stalks the country's endless miles of roads and streets with his old rusty car, hungrily searching for his next unsuspecting victim.
A girl is stalked by a serial killer who takes personal information from car accidents.
Cast: Makenzie Vega, Bill Sage, Lora Martinez-Cunningham
Member Reviews
Smart girl, but does dumb movie mistakes. It is though she never watched a horror movie in her life.
glad to see a slasher where the "innocent girl" character dies as well for making a bad choice
This film started with great promise and ended with being difficult to watch...I found myself shouting at this chick...if the bad guy is down and out, are you really going to go back into the house?!..... Get the flipping fack out of there...RUN! RUN UNTIL YOU GET HELP!!! Way too predictable but most of all, annoying. 😼
I enjoyed this one a lot...
This was pretty entertaining.