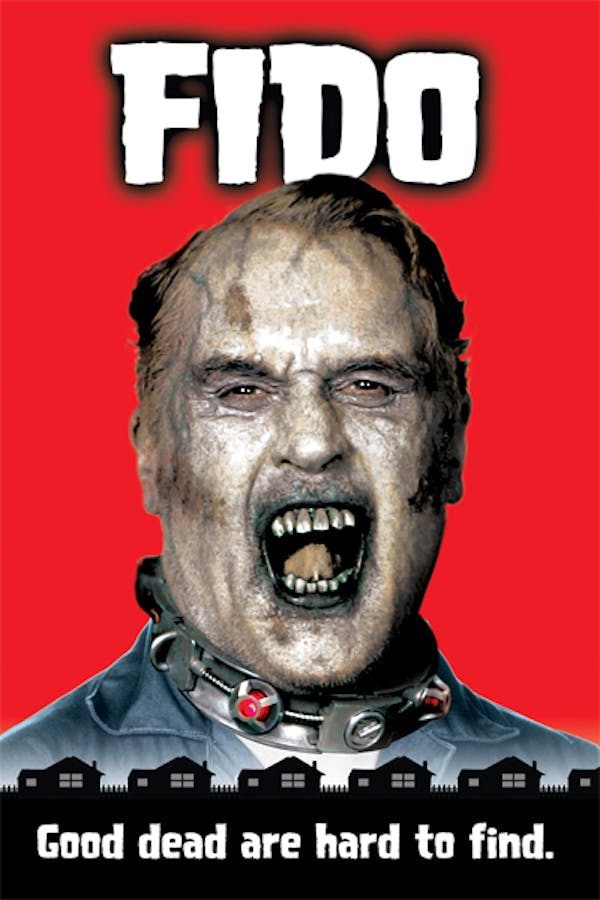 Fido
Directed by Andrew Currie
Timmy Robinson's best friend in the whole wide world is a six-foot tall rotting zombie named Fido. But when Fido eats the next- doorneighbor, Mom and Dad hit the roof, and Timmy has to go to the ends of the earth to keep Fido a part of the family. A boy-and-his-dog movie for grown-ups, FIDO will rip your heart out.
When Timmy's mom brings home a zombie servant, he discovers a new best friend and is determined to keep him, even if his zombie ate the next-door neighbor.
Cast: Carrie-Anne Moss, Billy Connolly, Dylan Baker, K'Sun Ray, Henry Czerny
Member Reviews
This is an awesome change from your typical zombie flicks! and for the good
Fun, fun, fun! Such a delight. What a refreshing take on zombie movies.
Classic comedy. Was great to rewatch.