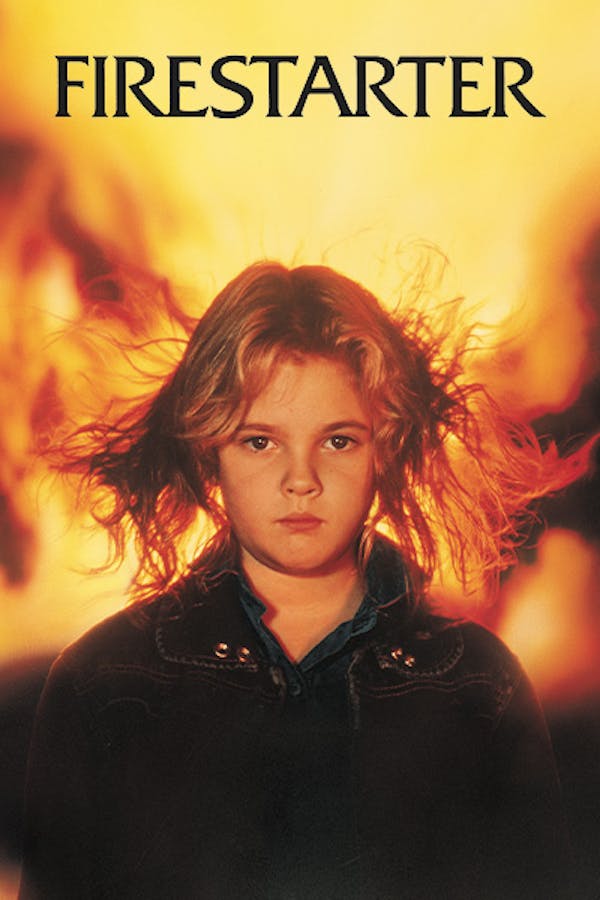 Firestarter
Directed by Mark L Lester
Based on the Stephen King novel, this thriller stars Drew Barrymore as Charlie McGee, a young girl whose ability to start fires with her mind has dire consequences for everyone around her. FINAL
Based on the Stephen King novel, this thriller stars Drew Barrymore as Charlie McGee, a young girl whose ability to start fires with her mind has dire consequences for everyone around her.
Cast: Drew Barrymore, George C. Scott, David Keith, Martin Sheen, Art Carney
Member Reviews
Terrible! I watched this whole movie waiting for the fear-addicted, danger-illustrated guy with raver pants sprinting around a tunnel and I got NOTHING!
An all-star cast heads this solid adaptation of the novel by Stephen King. Serious firepower.
I got myself all hyped up to see a modernized version of this film expecting to get a few new thrills much to my chagrin the 2022 version was a reminder that sometimes you're better off not tampering with the original. this is the Superior film this 1984 version - the actors and the acting , the direction and the storytelling , and definitely those 80s live special effects. This is moving, classic thriller for a new generation.