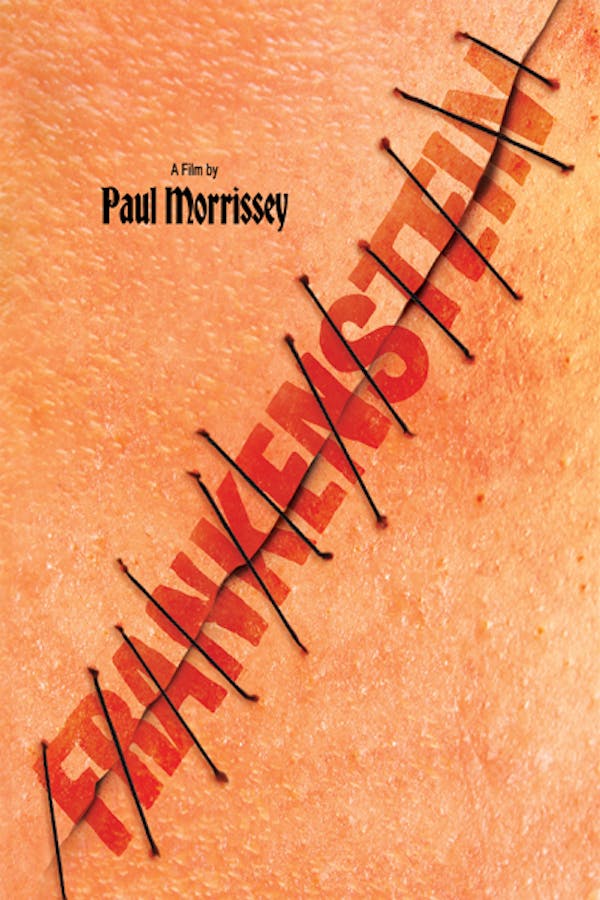 Flesh for Frankenstein
Directed by Paul Morrissey, Antonio Margheriti
Deranged scientist, Baron von Frankenstein, with the help of his bizarre assistant, Otto, is determined to create a new master race, of which he will be the leader. To achieve his objective, he constructs two perfect 'zombies' from an assemblage of body parts, intending them to mate. A delectably gory and cynical social satire from acclaimed filmmaker Paul Morrissey (Mixed Blood), FLESH FOR FRANKENSTEIN is among the most original and transgressive interpretations of Mary Shelley's classic novel.
Baron Frankenstein creates two "zombies" - one male, one female - planning to mate them in order to create a master race.
Cast: Udo Kier, Joe Dallesandro, Monique van Vooren
Member Reviews
The superior Kier/Dellesandro gothic trip. Best watched back to back with the lesser but still campy and enjoyable Blood for Dracula.
2 girls……1 man……. He must be very powerful 😂👌🏼
Awesome cult movie. Nice story, good gore and lots of blood.
an interesting rendition of annold classic ? lol. i loved it.