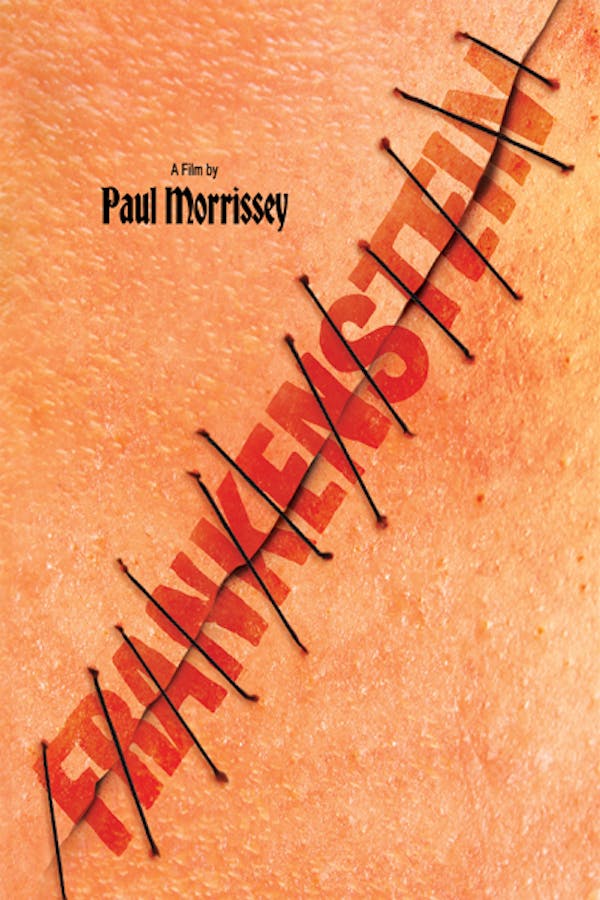 Flesh for Frankenstein
Directed by Paul Morrissey, Antonio Margheriti
Deranged scientist, Baron von Frankenstein, with the help of his bizarre assistant, Otto, is determined to create a new master race, of which he will be the leader. To achieve his objective, he constructs two perfect 'zombies' from an assemblage of body parts, intending them to mate. A delectably gory and cynical social satire from acclaimed filmmaker Paul Morrissey (Mixed Blood), FLESH FOR FRANKENSTEIN is among the most original and transgressive interpretations of Mary Shelley's classic novel.
Baron Frankenstein creates two "zombies" - one male, one female - planning to mate them in order to create a master race.
Cast: Udo Kier, Joe Dallesandro, Monique van Vooren
Member Reviews
Warhol, Paul Morrisey and company were some...creative folks. This movie is not going to be for everybody, but I found it campy, outlandish, and devilishly fun. Sometimes bad taste hits the spot just right. Z-Grade trashola at its finest. Exactly what I needed.
Warhol was a over hyped sick puppy that should have been left in an alley somewhere. Some of this mess was funny and did make me chuckle at it over acting and over melodramatic movements but not enough to give it more then three skulls Young Frankenstein did a much better job of making a joke. This did not age well if it was any good to start with.