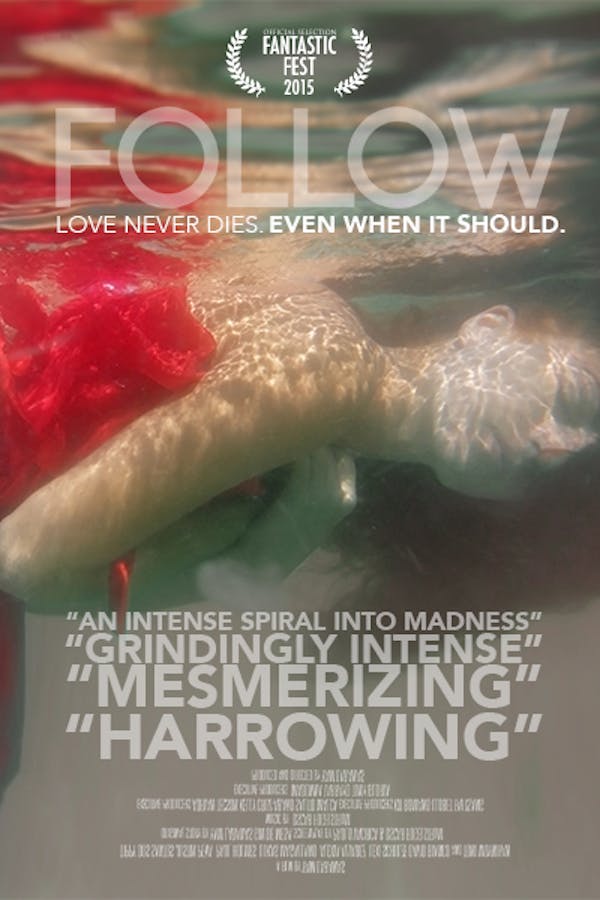 Follow
Directed by Owen Egerton
Thana has an enigmatic early Christmas present for Quinn, but before he can figure out what's going on, he blacks out. When he wakes up the next morning, he finds his entire world crashing down. DEADGIRL and LOOPER's Noah Segan stars in this twisted, devastating psychological thriller from author-turned-filmmaker Owen Egerton.
Quinn's world crashes when his girlfriend gives him an early Christmas present.
Cast: Noah Segan, Haley Lu Richardson
Member Reviews
I get the bad reviews as this dark christmas film is not for everyone. For sure. Based on a couple of whacko short stories, the writer takes the director's chair to deliver an uncompromising look at the disintegrating characters at the story core. It's a 'what shall I do with the dead body' tale done many times but this movie takes us on a nuanced journey of maddening narrative that you will enjoy or simply won't and tire of it and hit the stop button. I chose to stay the course. Faced with a smoking gun and a dead girlfriend...what do you do? Call the cops or plan the body disposal including anyone who gets a peek. I liked it a lot, that it dared to take basic characters and a familiar plot idea and make it all as absurd as it was believable and due largely to the fabulous performances. You invest in the madness thst unfolds while still being agast at how it drags on. What makes that work the most is the solid acting and how the situation unfolds for the supporting characters. And that's why it is worth you sticking it out to allow the story to take you along its quite dark corridor. Not enough daring scripts like this these days. But it is a straught to like or hate it within 15 mins. I hope you manage the journey.
This was surprisingly good. Tense, misterious, with a good soundtrack, smartly shot and great acting.I think the first act is the best one, the 2nd is the weakest, but it still delivers during that time. Metaphorically is also a very interesting film.
Thoroughly disappointing. Had a good initial concept - not knowing how to break a co-dependent relationship until it sucks you in a spiral of self-loathing and violence. But the actual movie does not reach that ideal or ambition, not even close. While production was generally ok, the pacing was off, script is all over the place and the characters are so shallow and unidimensional. The director and writer's self-centered masculine view is so sad. Thana is the epitome of the succubus trope, she can't be a complex character, just written as a seductress, mysterious trickster tempting everyone for dark reasons. The uninteresting male lead is, obviously, strongly coveted by Viv for some reason. There's the typical salty betrayal drama, the whole mix. It was such a blatant projection of the director's unresolved issues and fantasies. Get him help.