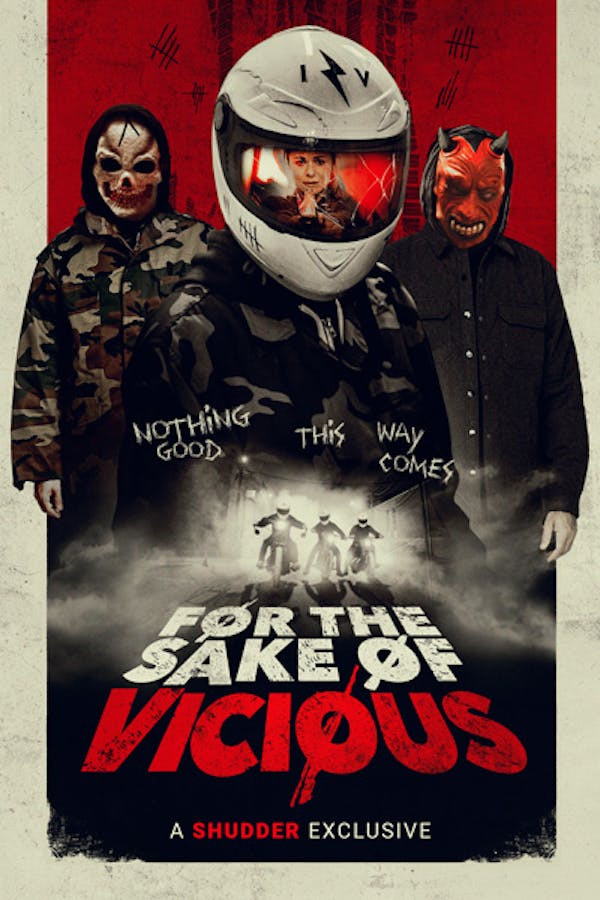 For the Sake of Vicious
Directed by Gabriel Carrer, Reese Eveneshen
Romina, an overworked nurse and single mother returns home from her late shift on Halloween night to find a maniac hiding out with a bruised and beaten hostage. When an unexpected wave of violent intruders descends upon her home, the trio realize the only way out of the situation is to work together and fight for their survival. A SHUDDER ORIGINAL
An overworked nurse returns home to find a maniac hiding out with a bruised and beaten hostage in this twisty home invasion hybrid.
Cast: Avi Federgreen, Reese Eveneshen, Gabriel Carrer
Member Reviews
Great home invasion flick. Even though it's light on plot and sometimes confusing, it makes up for it with great fight scenes and bloody effects.
Awful, first half made no sense, second half was constant fighting. Didn't finish it.
It was watchable, uncomfortable story though. The gore keeps it above one star for me. Nic Rage should have played the guy trying to be Nic Rage
one of those films that keeps you watching because it seems like something interesting is about to happen, but never does. Lots of loose ends.
Empty, incoherent, boring.