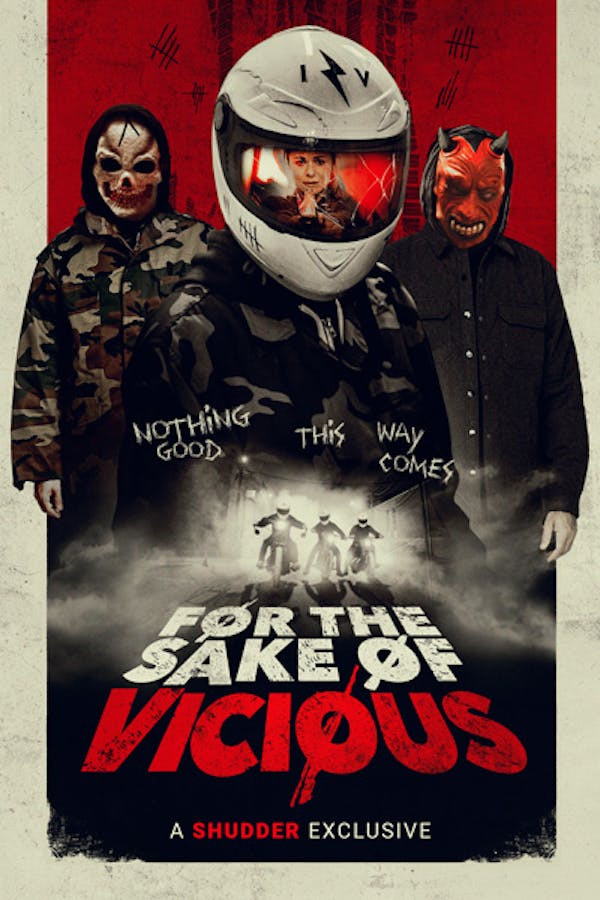 For the Sake of Vicious
Directed by Gabriel Carrer, Reese Eveneshen
Romina, an overworked nurse and single mother returns home from her late shift on Halloween night to find a maniac hiding out with a bruised and beaten hostage. When an unexpected wave of violent intruders descends upon her home, the trio realize the only way out of the situation is to work together and fight for their survival. A SHUDDER ORIGINAL
An overworked nurse returns home to find a maniac hiding out with a bruised and beaten hostage in this twisty home invasion hybrid.
Cast: Avi Federgreen, Reese Eveneshen, Gabriel Carrer
Member Reviews
Good claustrophobic bloodbath. Ambiguous storyline serves the almost non-stop action.
Modern day invasion style + 80's effects = rad movie
This is one of the best movies I've seen in awhile!
Terrible start, Hotline Miami middle, and a fair ending. Very cool.
This was almost a good movie. It almost had a plot. Shame too cause the actors deserved one. Why did the guy go to his daughters nurse? Who were the hooligans and why did they do that guys bidding? Who was the guy in the bar bathroom? Did he really do it? What was the connection between the bar bathroom guy and the beaten idiot in the chair? Why would a nurse with a belly wound not call an ambulance right away? She's not in a battlefield they could put her under and fix the damage at the hospital in surgery. Liked the violence a lot, well choreographed I thought.