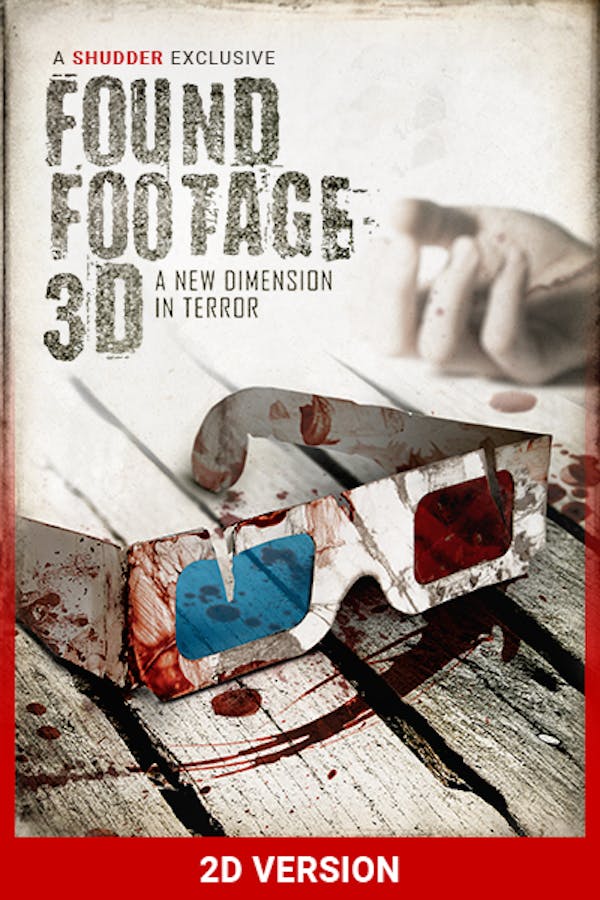 Found Footage 3D (2D VERSION)
Directed by Steven DeGennaro
When he's hired to document the behind-the-scenes action of the "the first 3D found-footage horror film," an aspiring filmmaker packs up his camera and travels with the film's crew to a creepy cabin in the woods. But when the fictional evil presence from their film begins appearing in his behind-the-scenes footage, he has to figure out how to stop it, or it just may find its way into the real world. Like Scream did for slashers, FF3D takes a found-footage horror movie and populates it with people who are aware of all of the rules, tricks, and clichés of the genre. A SHUDDER EXCLUSIVE. Contains strong language, sexual scenes, violence and gore.
Six filmmakers set out to make "the first 3D found-footage horror movie", but find themselves IN a found-footage horror movie when the evil entity from their film escapes.
Cast: Carter Roy, Alena von Stroheim, Chris O'Brien, Tom Saporito, Scott Allen Perry, Jessica Perrin
Member Reviews
my expectations were low, as one's should be if youre gonna watch a found footage video, so i found it pretty entertaining. the deaths were very much in your face, which is certainly different from most found footage films. overall was fairly sastisfied. i came here thinking it was gonna be garbage and it was not, so yeah. thats about the standard for these types thus 4 stars.
About 30 mins too long, a real slow burn with an ok pay off. I enjoyed the concept and the effects were great for a found footage film. Giving it a 2 but i really mean a 2.5, not quite a 3.
In the family of Scream and other self aware horror films. It knows what it is and pokes fun at itself and the rest of the found footage genre perfectly.
When you're on a budget you do what you can with what you got. The cloud entity I think is overused, a somewhat solid apparition would've worked for me. I don't see anything wrong with the acting? That's just me...Like the different approach and the ending I thought was good. It's somewhere between a 3.5 and 4.0 for me but I'll give it a 4
It was pretty scary to me! But acting was mid.