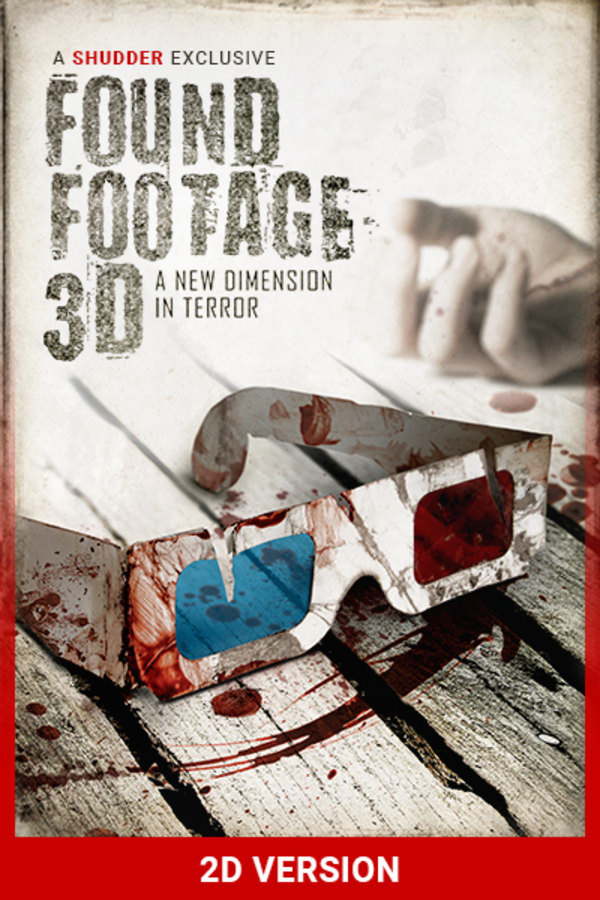 Found Footage 3D (2D VERSION)
Directed by Steven DeGennaro
When he's hired to document the behind-the-scenes action of the "the first 3D found-footage horror film," an aspiring filmmaker packs up his camera and travels with the film's crew to a creepy cabin in the woods. But when the fictional evil presence from their film begins appearing in his behind-the-scenes footage, he has to figure out how to stop it, or it just may find its way into the real world. Like Scream did for slashers, FF3D takes a found-footage horror movie and populates it with people who are aware of all of the rules, tricks, and clichés of the genre. A SHUDDER EXCLUSIVE. Contains strong language, sexual scenes, violence and gore.
Six filmmakers set out to make "the first 3D found-footage horror movie", but find themselves IN a found-footage horror movie when the evil entity from their film escapes.
Cast: Carter Roy, Alena von Stroheim, Chris O'Brien, Tom Saporito, Scott Allen Perry, Jessica Perrin
Member Reviews
What in the actual F did I just waste my time on, literally the worst horror movie ever made, a monumental waste of time, my only hope is the people involved with this film never work again or that they only stick to making TV commercials.
Fun, slower paced than necessary. Feels long. Wish they did practical effects. Dont like after effect stuff.
This movie wants to be the "classy" found-footage flick, and, in some ways, it succeeds. The self-conscious angle of the story should be fun for found-footage enthusiasts. The self-conscious qualities of the writing and acting, however, are somewhat lacking, and feel a bit like storytelling-by-numbers. Not a bad watch, though fairly sedate compared to others in the genre.
Pretty decent, didn't really live up to the expectations that the Rotten Tomatoes reviews gave it. I understand that the whole film was somewhat dissecting the genre but the film kind of fell on its face during the last 20 or so minutes. I did however enjoy what little gorey moments it had at the end.