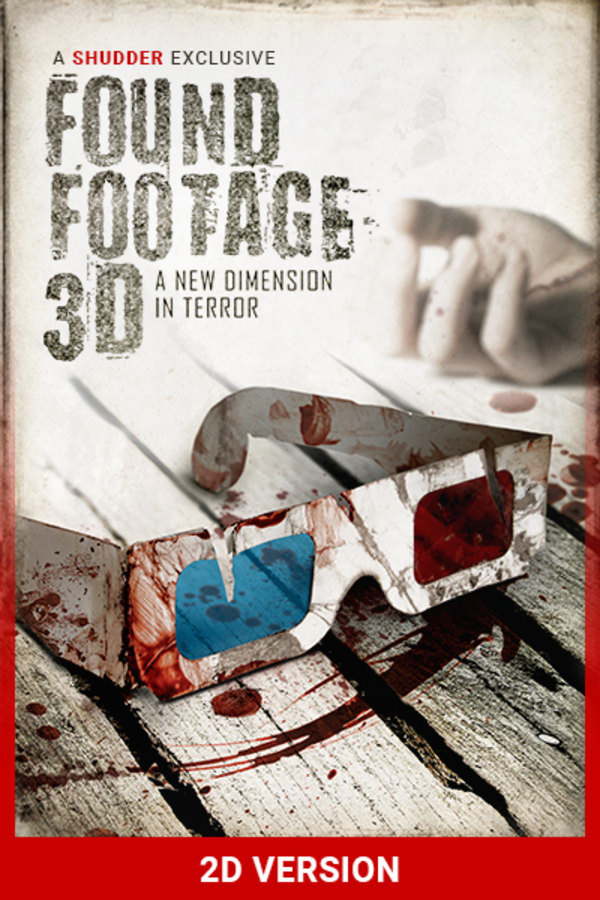 Found Footage 3D (2D VERSION)
Directed by Steven DeGennaro
When he's hired to document the behind-the-scenes action of the "the first 3D found-footage horror film," an aspiring filmmaker packs up his camera and travels with the film's crew to a creepy cabin in the woods. But when the fictional evil presence from their film begins appearing in his behind-the-scenes footage, he has to figure out how to stop it, or it just may find its way into the real world. Like Scream did for slashers, FF3D takes a found-footage horror movie and populates it with people who are aware of all of the rules, tricks, and clichés of the genre. A SHUDDER EXCLUSIVE. Contains strong language, sexual scenes, violence and gore.
Six filmmakers set out to make "the first 3D found-footage horror movie", but find themselves IN a found-footage horror movie when the evil entity from their film escapes.
Cast: Carter Roy, Alena von Stroheim, Chris O'Brien, Tom Saporito, Scott Allen Perry, Jessica Perrin
Member Reviews
It's a decent movie and a good watch. Kept you engaged and acting was pretty good too! I wouldn't rush to watch it again anytime soon but maybe sometime in the future I'll revisit it. Still better than the Blair witch Project in my opinion. Wasn't impressed with BWP.
This is a really clever and thoroughly entertaining movie. Many people have said it has a slow buildup, but the ending is so worth it. Plus, there are plenty of "spectre" sightings to keep you busy. If you like found footage like Hell House LLC and the like, you will probably enjoy this one.
I agree with everyone here, it exceeded expectations and had a slow build up for a solid payoff... Maybe Lily can come back in a sequel since we never see her die? Jessica Perrin was super cute. Not bad, memorable ending. 4/5
I think I read too many reviews going in and was underwhelmed by the end. Decent found footage movie but not as original as I was hoping for I guess. Go in with low expectations is my advice.
It ain't bad, some scary parts and good build up but it d