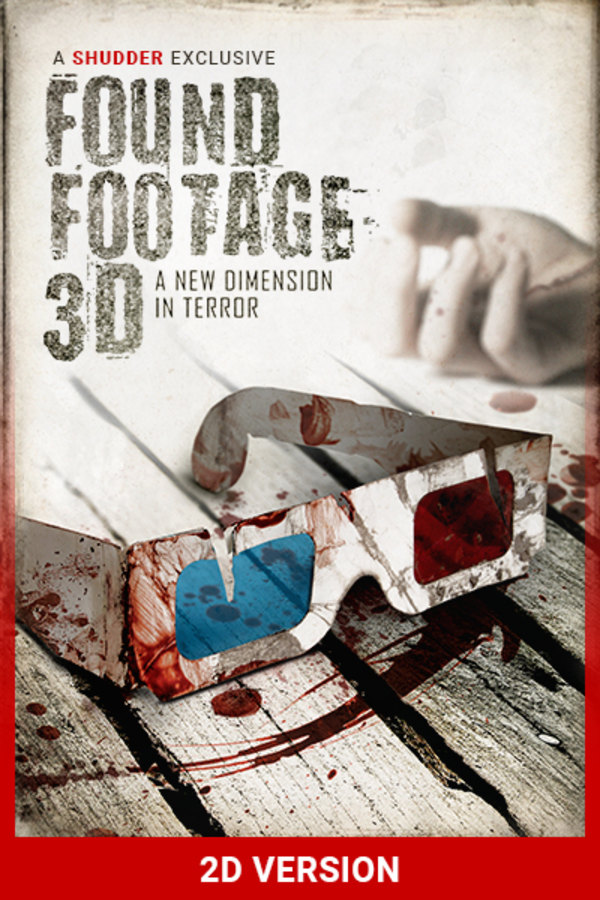 Found Footage 3D (2D VERSION)
Directed by Steven DeGennaro
When he's hired to document the behind-the-scenes action of the "the first 3D found-footage horror film," an aspiring filmmaker packs up his camera and travels with the film's crew to a creepy cabin in the woods. But when the fictional evil presence from their film begins appearing in his behind-the-scenes footage, he has to figure out how to stop it, or it just may find its way into the real world. Like Scream did for slashers, FF3D takes a found-footage horror movie and populates it with people who are aware of all of the rules, tricks, and clichés of the genre. A SHUDDER EXCLUSIVE. Contains strong language, sexual scenes, violence and gore.
Six filmmakers set out to make "the first 3D found-footage horror movie", but find themselves IN a found-footage horror movie when the evil entity from their film escapes.
Cast: Carter Roy, Alena von Stroheim, Chris O'Brien, Tom Saporito, Scott Allen Perry, Jessica Perrin
Member Reviews
A great take on the found footage genre. It's very meta but unlike a lot of other horror movies that poke fun at their genre, this one feels like it was done by people who actually like found footage and horror movies. I really liked that they thought about why the characters would keep filming after everything starts going down and gave one of the few reasons I've ever seen that didn't have me rolling my eyes. Overall, I don't think is going to convert anyone who isn't a fan of found footage but I think it's worth a watch if you do like the genre.
Decent entry to found footage films. Noting special or different, but I enjoyed it.
Wasn't horrible, but not the best...worth a watch
Great film. Fun take on the found footage genre but with enough scares to satisfy. Definitely worth a re-watch. Good acting throughout with a sly nod to 'interview' acting. Special mention to on screen director Andrew's tight jeans and great a*se.
I've watched alot of found footage and despite this one putting a satiricsl spin, it feels kind of dull and boring. i was surprised at how hard it was to sit through