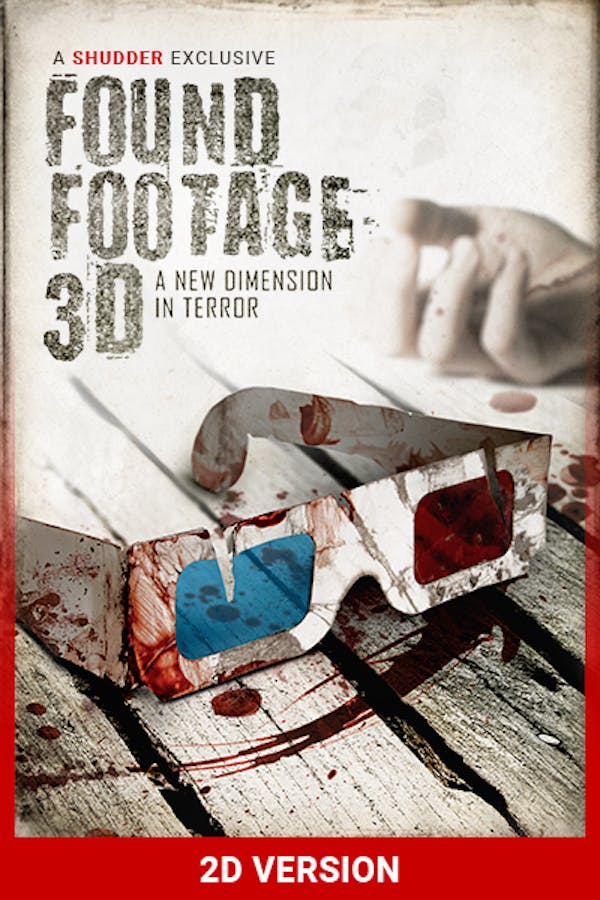 Found Footage 3D (2D VERSION)
Directed by Steven DeGennaro
When he's hired to document the behind-the-scenes action of the "the first 3D found-footage horror film," an aspiring filmmaker packs up his camera and travels with the film's crew to a creepy cabin in the woods. But when the fictional evil presence from their film begins appearing in his behind-the-scenes footage, he has to figure out how to stop it, or it just may find its way into the real world. Like Scream did for slashers, FF3D takes a found-footage horror movie and populates it with people who are aware of all of the rules, tricks, and clichés of the genre. A SHUDDER EXCLUSIVE. Contains strong language, sexual scenes, violence and gore.
Six filmmakers set out to make "the first 3D found-footage horror movie", but find themselves IN a found-footage horror movie when the evil entity from their film escapes.
Cast: Carter Roy, Alena von Stroheim, Chris O'Brien, Tom Saporito, Scott Allen Perry, Jessica Perrin
Member Reviews
Absolutely awesome. Best Found Footage I have seen since Blair Witch. I REALLY liked this movie. I don't go by reviews normally, but I disagree with most. My philosophy is don't read reviews, watch it for yourself, then make your mind up. Movies that other people hate, you may like and vice versa. This was one of those. I loved it, although lots of people said that they didn't.
More funny than anything else!
This movie attempts to be satirical of the genre, but that just ends up being a lazy excuse to commit every sin of the genre in the least imaginative way, to the point where it feel less like it's celebrating a shared love and more like it's making fun of you for loving found footage at all.
kinda fizzled out, cameraman should've drunk Hennesy and beat the spectre to death.
if you like screaming and the camera jolting around a lot (seriously I got an upset stomach!) then I have the movie for you! NOTHING happens until the HOUR AND 21 minute mark... then a bit of action then nothing more then a "jump scare" that you see coming a mile away... HORRIBLE MOVIE doesn't even deserve the one star