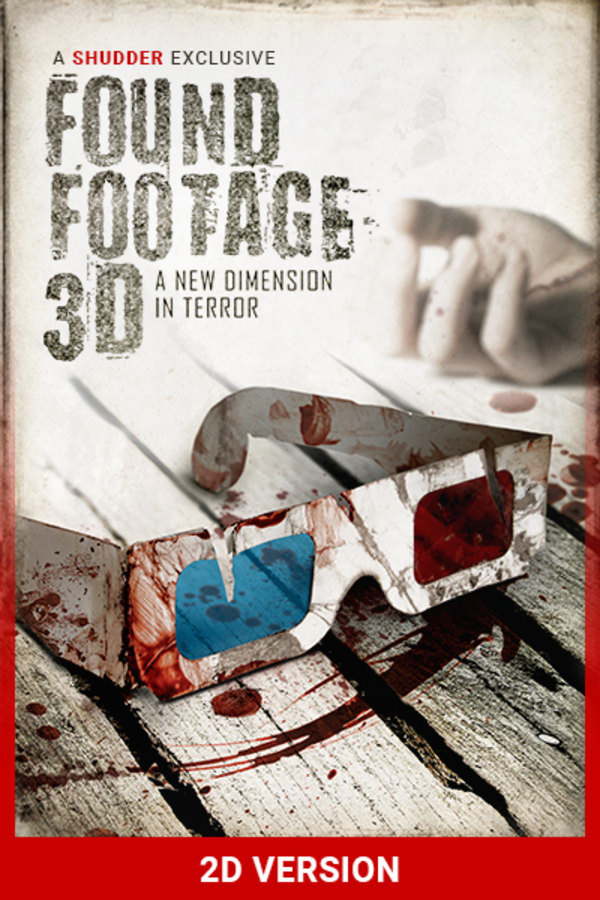 Found Footage 3D (2D VERSION)
Directed by Steven DeGennaro
When he's hired to document the behind-the-scenes action of the "the first 3D found-footage horror film," an aspiring filmmaker packs up his camera and travels with the film's crew to a creepy cabin in the woods. But when the fictional evil presence from their film begins appearing in his behind-the-scenes footage, he has to figure out how to stop it, or it just may find its way into the real world. Like Scream did for slashers, FF3D takes a found-footage horror movie and populates it with people who are aware of all of the rules, tricks, and clichés of the genre. A SHUDDER EXCLUSIVE. Contains strong language, sexual scenes, violence and gore.
Six filmmakers set out to make "the first 3D found-footage horror movie", but find themselves IN a found-footage horror movie when the evil entity from their film escapes.
Cast: Carter Roy, Alena von Stroheim, Chris O'Brien, Tom Saporito, Scott Allen Perry, Jessica Perrin
Member Reviews
I should have known better then to watch this dribble. Over an hr of mindless banter and trying to I suppose build the characters, which really they had no depth. The plot was weak and predictable. I knew where it was going the second they gave the history of the house. Movie didn't even pick up til the last 20min or so. I would not waste your time on this film.
The movie itself was not great, special effects were pretty bad and they got rid of the one character I liked too early. What I did like was how they made obvious all the cliches in found footage movies, and, call it a guilty pleasure but I really like found footage films - good or bad.
Not too bad. A bit slow. Seemed to try and play the whole 'Cabin in the woods' commentary on FF movies. Still a bit cliche, and didn't do much in an innovative way. Fun for what it was.
It seems from the reviews that this movie is very love it or hate it... I am firmly in the love it camp. Genuinely very good, great slowburn, and I actually enjoyed the arguing and 'boring' parts. Made the payoff of seeing the shit hit the fan so much better. Had a few predictable moments (though most of them were ironic callbacks to tropes mentioned earlier in the film) and I'm not a big fan of the jumpscare ending but the rest of it is top-notch.
YAAASSSS!!! We need more creative found footage like this these days. It's so wonderfully campy and self-aware. I disagree with the other recent reviews- the foreshadowing is great and if you're paying attention, the plot ramps up pretty fast. It's definitely on par with "The Houses October Built."- which is another delightful and creative found footage movie that didn't get nearly as much press as it deserves.