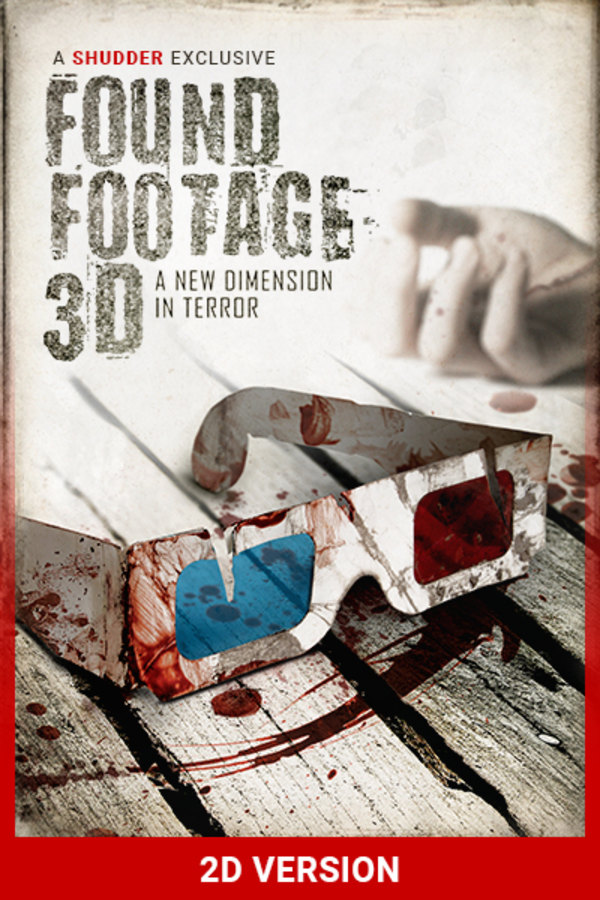 Found Footage 3D (2D VERSION)
Directed by Steven DeGennaro
When he's hired to document the behind-the-scenes action of the "the first 3D found-footage horror film," an aspiring filmmaker packs up his camera and travels with the film's crew to a creepy cabin in the woods. But when the fictional evil presence from their film begins appearing in his behind-the-scenes footage, he has to figure out how to stop it, or it just may find its way into the real world. Like Scream did for slashers, FF3D takes a found-footage horror movie and populates it with people who are aware of all of the rules, tricks, and clichés of the genre. A SHUDDER EXCLUSIVE. Contains strong language, sexual scenes, violence and gore.
Six filmmakers set out to make "the first 3D found-footage horror movie", but find themselves IN a found-footage horror movie when the evil entity from their film escapes.
Cast: Carter Roy, Alena von Stroheim, Chris O'Brien, Tom Saporito, Scott Allen Perry, Jessica Perrin
Member Reviews
A pretty decent meta analysis of the found footage genre. Entertaining, with a handful of jump scares thrown in for good measure.
It was ok. The acting ranged from decent to pretty good which helped the weak plot. Pacing was decent too. Overall, worth a watch for genre of this fans but not a must watch for horror fans.
I can see how the film could be perceived as slow, but I personally found the first act enjoyably humorous in its lead-up to almost perfectly evenly distributed scares throughout the 2nd and 3rd acts. Don't sleep on this movie. To my shame, I initially hesitated to even give this one a second glance. Watched it on a whim one night and found a fun, well-balanced, and well-paced meta satire that lovingly harpooned a film genre while simultaneously becoming a respectable entry in said genre.