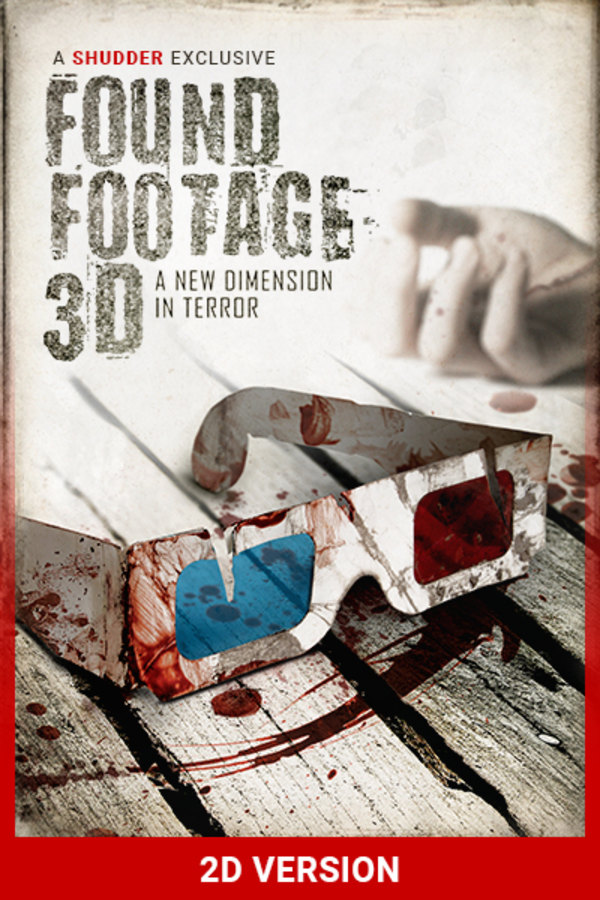 Found Footage 3D (2D VERSION)
Directed by Steven DeGennaro
When he's hired to document the behind-the-scenes action of the "the first 3D found-footage horror film," an aspiring filmmaker packs up his camera and travels with the film's crew to a creepy cabin in the woods. But when the fictional evil presence from their film begins appearing in his behind-the-scenes footage, he has to figure out how to stop it, or it just may find its way into the real world. Like Scream did for slashers, FF3D takes a found-footage horror movie and populates it with people who are aware of all of the rules, tricks, and clichés of the genre. A SHUDDER EXCLUSIVE. Contains strong language, sexual scenes, violence and gore.
Six filmmakers set out to make "the first 3D found-footage horror movie", but find themselves IN a found-footage horror movie when the evil entity from their film escapes.
Cast: Carter Roy, Alena von Stroheim, Chris O'Brien, Tom Saporito, Scott Allen Perry, Jessica Perrin
Member Reviews
God damn it. Seriously now, I usually like horror movies like this, but holy... This is TRASH. It processa the point of the "director/main actor" which says that movies like this can be made and we're the ones paying for it. I can't believe this made money. Extremely unlikable characters, I felt like punching every single one of them but the sound guy. The "real" part doesn't feel real at all and very badly acted, they could just have act normal and it would be fine! Movie throws real life brands at the beginning for the "real" feeling but DAMN the dumbness in the characters wakes you up real early in the movie.
I like found footage. I like this movie. Last 20 minutes are fun. Maybe not for the horror snobs out there.
Better than I was expecting
It had its moments for sure, not bad.