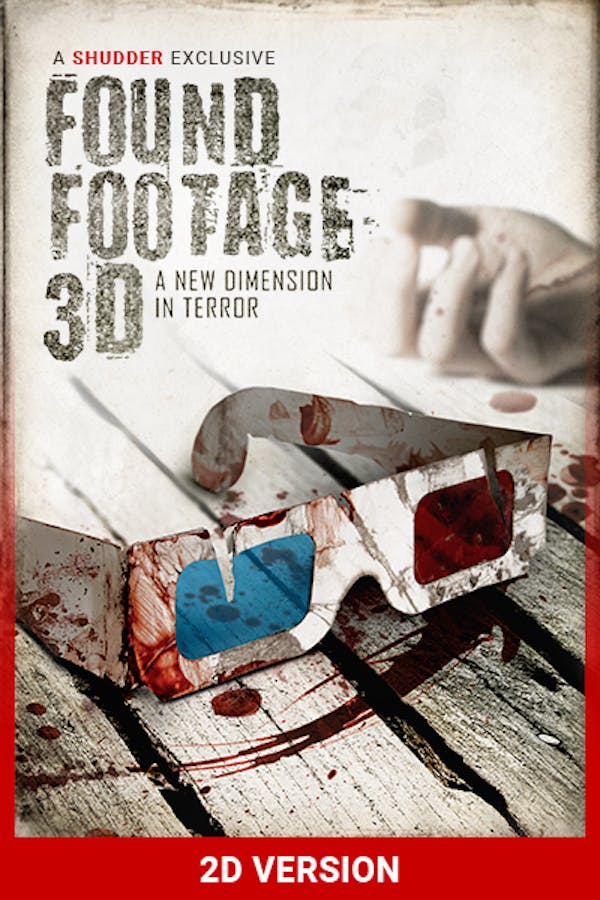 Found Footage 3D (2D VERSION)
Directed by Steven DeGennaro
When he's hired to document the behind-the-scenes action of the "the first 3D found-footage horror film," an aspiring filmmaker packs up his camera and travels with the film's crew to a creepy cabin in the woods. But when the fictional evil presence from their film begins appearing in his behind-the-scenes footage, he has to figure out how to stop it, or it just may find its way into the real world. Like Scream did for slashers, FF3D takes a found-footage horror movie and populates it with people who are aware of all of the rules, tricks, and clichés of the genre. A SHUDDER EXCLUSIVE. Contains strong language, sexual scenes, violence and gore.
Six filmmakers set out to make "the first 3D found-footage horror movie", but find themselves IN a found-footage horror movie when the evil entity from their film escapes.
Cast: Carter Roy, Alena von Stroheim, Chris O'Brien, Tom Saporito, Scott Allen Perry, Jessica Perrin
Member Reviews
Couple of skulls for trying something different and some good practical fx design in places. Unfortunately I don't think calling out all the cliches makes you immune to them.
Ehhh wasn't that bad ! Just dragged on ! I've seen better found footage movies ! Also the ( spoiler alert ) black mist just wasn't it , something could have been better in place of it .
Perfectly solid FF horror. Random thoughts: the meta angle is fun, the two actresses look so similar that I didn't actually realize there was a second female character until like halfway thru, and as someone said below, Derek is pretty much the worst.
I liked it but i really wanted more from it, the acting seemed to wander from good to mediocre and back again depending on the situation. All in all a good deliberate FF movie, there's better out there but far worse.