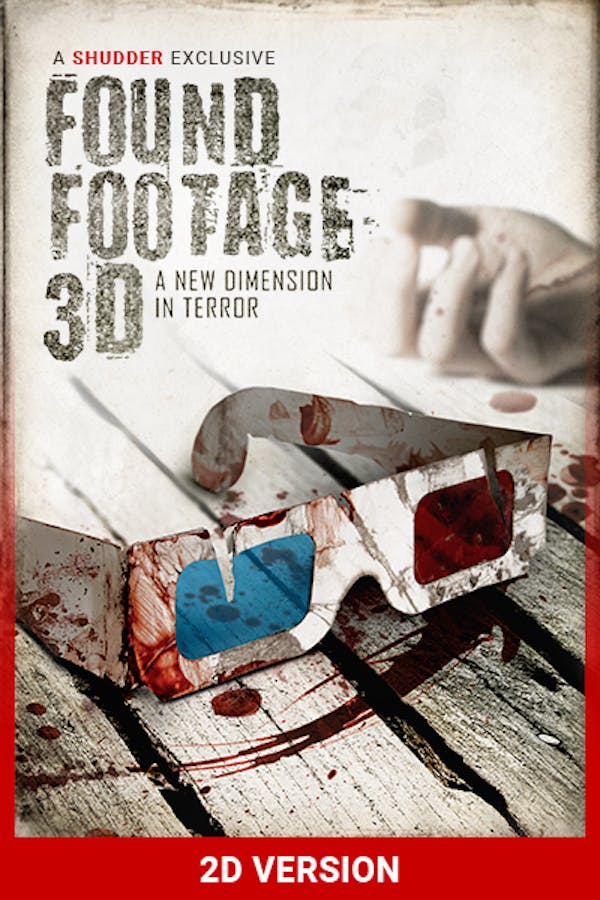 Found Footage 3D (2D VERSION)
Directed by Steven DeGennaro
When he's hired to document the behind-the-scenes action of the "the first 3D found-footage horror film," an aspiring filmmaker packs up his camera and travels with the film's crew to a creepy cabin in the woods. But when the fictional evil presence from their film begins appearing in his behind-the-scenes footage, he has to figure out how to stop it, or it just may find its way into the real world. Like Scream did for slashers, FF3D takes a found-footage horror movie and populates it with people who are aware of all of the rules, tricks, and clichés of the genre. A SHUDDER EXCLUSIVE. Contains strong language, sexual scenes, violence and gore.
Six filmmakers set out to make "the first 3D found-footage horror movie", but find themselves IN a found-footage horror movie when the evil entity from their film escapes.
Cast: Carter Roy, Alena von Stroheim, Chris O'Brien, Tom Saporito, Scott Allen Perry, Jessica Perrin
Member Reviews
I realize it's found footage so all the gasping, swallowing and everything in between would be captured... I hate those things but still tried to get through it. I fast forwarded most of the movie, it was more then 3/4 shouting, yelling, complaining or otherwise. They should have left all that out but the movie would have been 20 minutes if that if they cut it out. The specter was an okay effect, I just REALLY hated the main guy. If you want to punch someone in the face whenever he opens his mouth it might be A BIT MUCH
Not a fan of the effects. Also, the fight scene was too cringey for my tastes.
Always enjoyed found footage movies. Started off a little slow, but picked up eventually. Ending was short and sweet. Loved the references to Blair Witch and the hits towards other found footage movies.