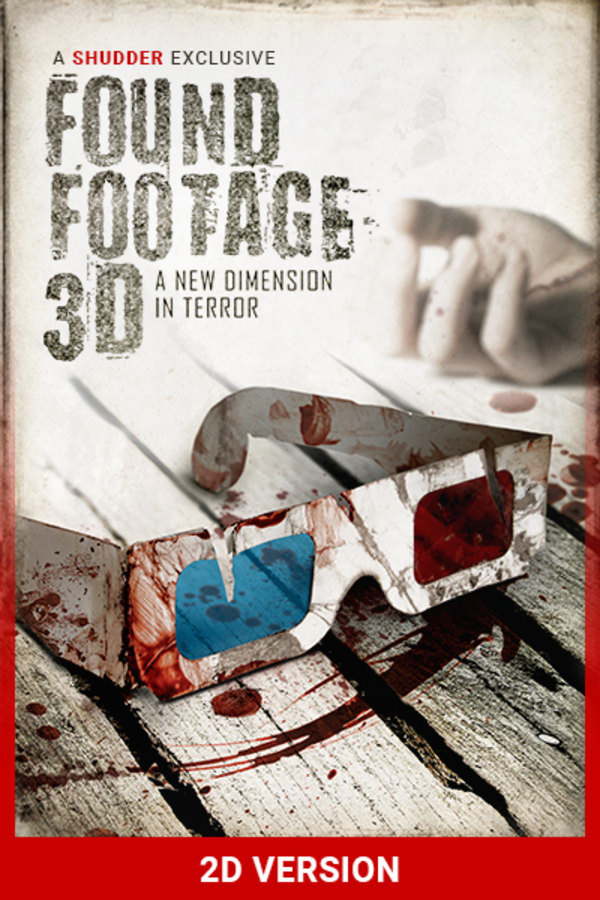 Found Footage 3D (2D VERSION)
Directed by Steven DeGennaro
When he's hired to document the behind-the-scenes action of the "the first 3D found-footage horror film," an aspiring filmmaker packs up his camera and travels with the film's crew to a creepy cabin in the woods. But when the fictional evil presence from their film begins appearing in his behind-the-scenes footage, he has to figure out how to stop it, or it just may find its way into the real world. Like Scream did for slashers, FF3D takes a found-footage horror movie and populates it with people who are aware of all of the rules, tricks, and clichés of the genre. A SHUDDER EXCLUSIVE. Contains strong language, sexual scenes, violence and gore.
Six filmmakers set out to make "the first 3D found-footage horror movie", but find themselves IN a found-footage horror movie when the evil entity from their film escapes.
Cast: Carter Roy, Alena von Stroheim, Chris O'Brien, Tom Saporito, Scott Allen Perry, Jessica Perrin
Member Reviews
Awesome! I love found footage and this was a great one! :)
For me, this was one of the much better "found footage" films. Very clever at times and actually made me jump at some parts. Great flick for a Friday/Saturday night.
Spoiler Warning!!was a great movie, really well thought out, up until the clique jumpscare ending. It was really meta which I enjoyed, but again the movie kinda did what it was saying was a bad thing for a found film, I thought it was going to
Great meta found footage movie with a genuinely tense third act. Good pick for any fan of the genre.
Too slow, low budget, mediocre acting, and a terrible ending, the concept of a found footage film about a group of people filming a found footage film was a really cool idea but it was executed very poorly.