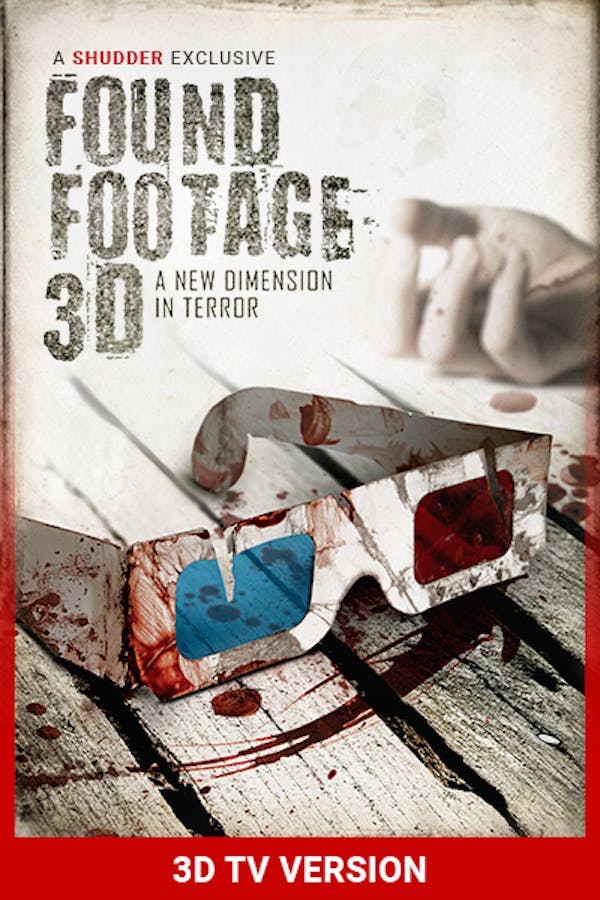 Found Footage 3D (3D TV VERSION)
Directed by Steven DeGennaro
When he's hired to document the behind-the-scenes action of the "the first 3D found-footage horror film," an aspiring filmmaker packs up his camera and travels with the film's crew to a creepy cabin in the woods. But when the fictional evil presence from their film begins appearing in his behind-the-scenes footage, he has to figure out how to stop it, or it just may find its way into the real world. Like Scream did for slashers, FF3D takes a found-footage horror movie and populates it with people who are aware of all of the rules, tricks, and clichés of the genre. *To be watched with a 3D TV in Side-by-Side mode. Contains strong language, sexual scenes, violence and gore.
Six filmmakers set out to make "the first 3D found-footage horror movie", but find themselves IN a found-footage horror movie when the evil entity from their film escapes into their behind-the-scenes footage.
Cast: Carter Roy, Alena von Stroheim, Chris O'Brien, Tom Saporito, Scott Allen Perry, Jessica Perrin
Member Reviews
Can you cast shudder app to your TV
ITS 4 3D TVS PPL, WATCH 2D VERSION IF YOU DONT HH-AVE THAT TECHNOLOGY ON YOUR TV, THERE ARE LITERALLY 2 SCREENSS, BUT EYELL LET YOU DECIDE WEATHER YOU LIKED IT OR NOT, EYE DID acid 666
turned off after 5 mins as the 2 screens was annoying
dont even waste your time. predictable does not even begin to describe this bust.
Watched this on a 3D TV with side by side. There was some ghosting with the images and 3D effects, but that is to be expected with a streamed 3D movie. Overall the 3D mostly works and the movie itself is okay, nothing ground breaking but still an enjoyable hour and thirty minutes.