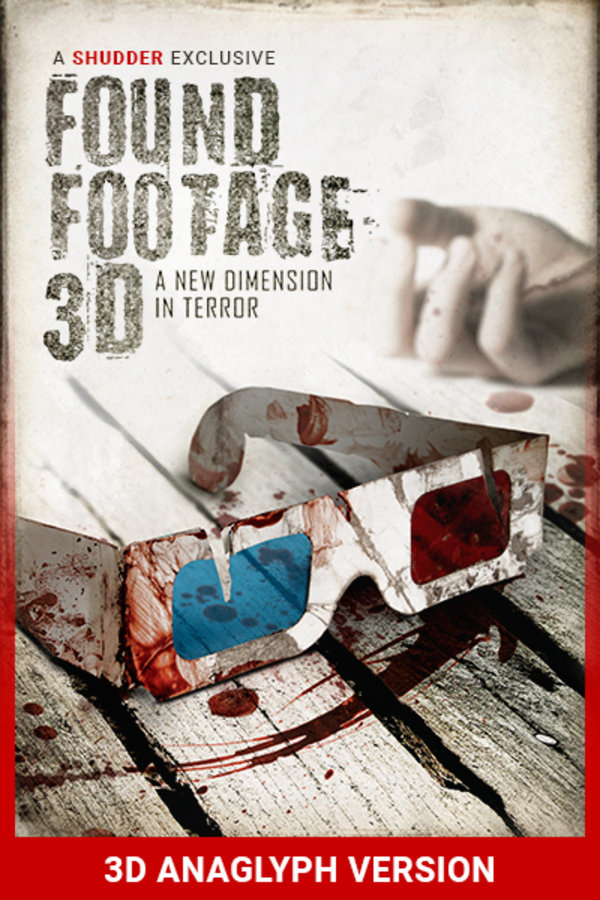 Found Footage 3D (3D VERSION)
Directed by Steven DeGennaro
When he's hired to document the behind-the-scenes action of the "the first 3D found-footage horror film," an aspiring filmmaker packs up his camera and travels with the film's crew to a creepy cabin in the woods. But when the fictional evil presence from their film begins appearing in his behind-the-scenes footage, he has to figure out how to stop it, or it just may find its way into the real world. Like Scream did for slashers, FF3D takes a found-footage horror movie and populates it with people who are aware of all of the rules, tricks, and clichés of the genre. *To be watched with Red/Blue 3D Glasses A SHUDDER EXCLUSIVE. Contains strong language, sexual scenes, violence and gore.
Six filmmakers set out to make "the first 3D found-footage horror movie", but find themselves IN a found-footage horror movie when the evil entity from their film escapes into their behind-the-scenes footage.
Cast: Carter Roy, Alena von Stroheim, Chris O'Brien, Tom Saporito, Scott Allen Perry, Jessica Perrin
Member Reviews
If you start it at Scott from FearNet joining them on the set, it works very well as a short film. With the extra hour of "character development" and...whatever else they want to call it...the film is incredibly slow and boring.
Can't believe i sat through this whole thing. Feels like it's about 30 minutes longer than it needs to be and man does it drag.
Really clever and self aware, loved it all the way through.
The 3D gave it an added 'dimension' of interest but it was mainly the strong interaction between characters that kept me watching. The supernatural element only ramped up in the last bit but the meta nature of simultaneously making a found footage movie within a found footage movie was enjoyable.
Thought this was going to be a clever parody of the found footage genre but it was actually just a bang average found footage film with unbearably slappable, over the top characters. If you were as disappointed with the new Blair Witch sequel as I was then you're also likely to find this a drawn out bore-fest with a vaguely entertaining final 15 minutes. A la the Blair Witch sequel.