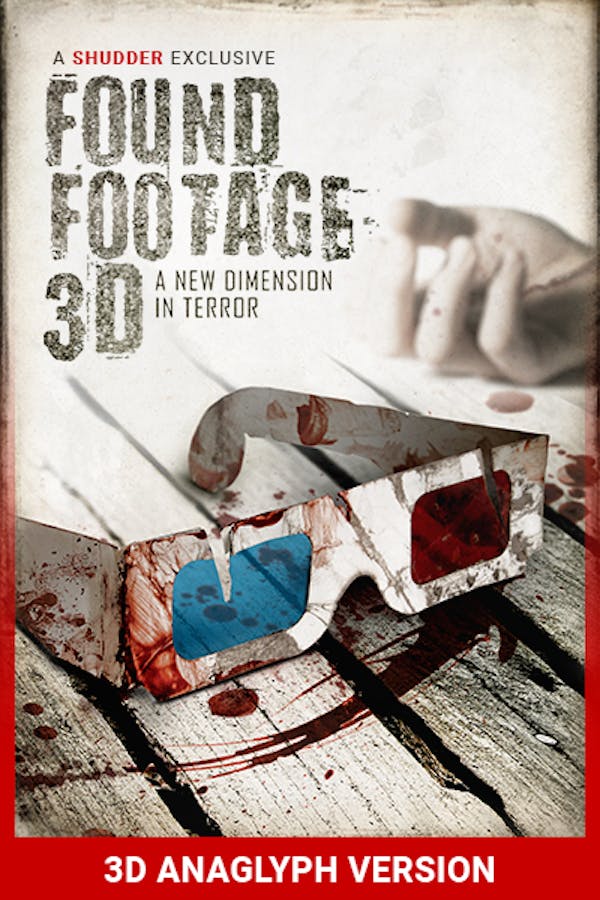 Found Footage 3D (3D VERSION)
Directed by Steven DeGennaro
When he's hired to document the behind-the-scenes action of the "the first 3D found-footage horror film," an aspiring filmmaker packs up his camera and travels with the film's crew to a creepy cabin in the woods. But when the fictional evil presence from their film begins appearing in his behind-the-scenes footage, he has to figure out how to stop it, or it just may find its way into the real world. Like Scream did for slashers, FF3D takes a found-footage horror movie and populates it with people who are aware of all of the rules, tricks, and clichés of the genre. *To be watched with Red/Blue 3D Glasses A SHUDDER EXCLUSIVE. Contains strong language, sexual scenes, violence and gore.
Six filmmakers set out to make "the first 3D found-footage horror movie", but find themselves IN a found-footage horror movie when the evil entity from their film escapes into their behind-the-scenes footage.
Cast: Carter Roy, Alena von Stroheim, Chris O'Brien, Tom Saporito, Scott Allen Perry, Jessica Perrin
Member Reviews
I thought this was a pretty damn good one. Entertaining and scary.
pretty smart ff horror - avoids being annoying and strained in its "meta"-ness - believable characters well-acted - the non-horror situations ring true especially as it gets going past the initial set-up - a bit drama-heavy but played well and the horror moments are actually scary and exciting - 2 "big ones" being especially well-executed and nerve-wracking.. and I thought the 3-D was great - lots of layers and depth and unexpected weirdness - not just the "comin' at ya" variety.. glad I found some 3-D glasses lying around for it..
I was drawn to this by the 3D gimmick and I enjoyed this movie a lot more than I thought I would. I think it was a nice take on the found-footage genre and the actors were pretty good. Some reviewers said they were disappointed that they didn't do more with the 3D, but I think that was the point, since the characters say in the beginning that it makes no sense for found-footage to be shot in 3D. Overall, I'm glad I watched it. I hope Shudder does more 3D content.
This is the most boring movie ever, I did not even make it to the end.