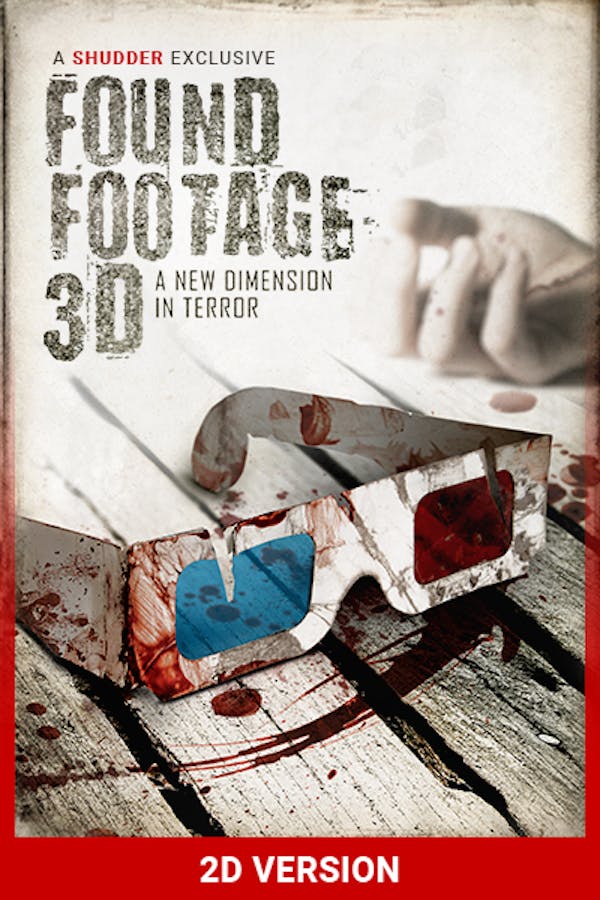 Found Footage 3D Director's Commentary
Directed by Steven DeGennaro
Presented with audio commentary by Steven DeGennaro. When he's hired to document the behind-the-scenes action of the "the first 3D found-footage horror film," an aspiring filmmaker packs up his camera and travels with the film's crew to a creepy cabin in the woods. But when the fictional evil presence from their film begins appearing in his behind-the-scenes footage, he has to figure out how to stop it, or it just may find its way into the real world. Like Scream did for slashers, FF3D takes a found-footage horror movie and populates it with people who are aware of all of the rules, tricks, and clichés of the genre. Contains strong language, sexual scenes, violence and gore.
Presented with audio commentary by Steven DeGennaro
Cast: Carter Roy, Alena von Stroheim, Chris O'Brien, Tom Saporito, Scott Allen Perry, Jessica Perrin
Member Reviews
please some1 take some time and give me a list of their top FF... Ive seen a decent amount, jjst hoping beyond hope theres a huge list of em that ive missed.. thanks
It was 2 skulls above the worst Found Footage films, but also way below the best FF, nevertheless, it'll go into my Pinterest Board of over 200 Found Footage films, because, hell yes, i'm a FFholic!
It was just okay. The ending was terrible.