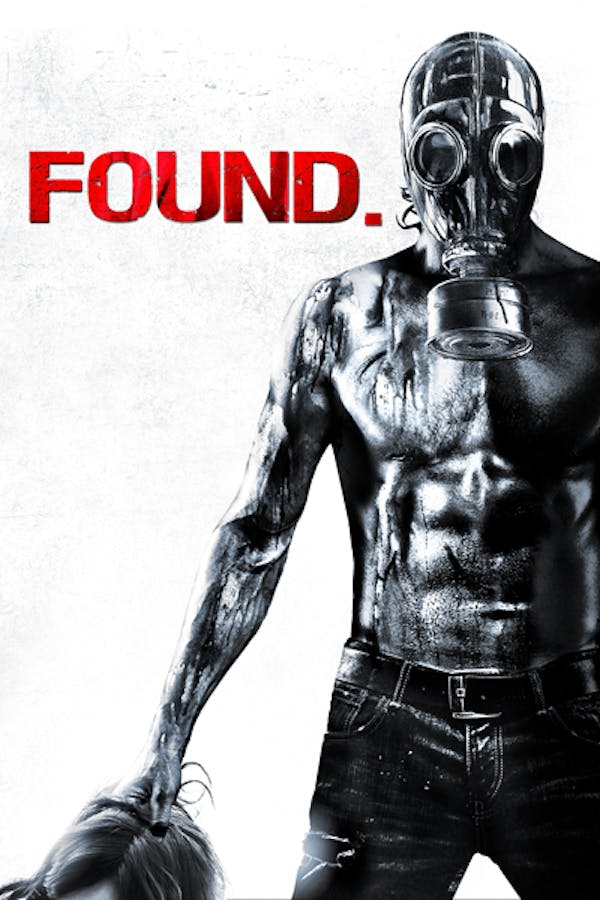 Found
Directed by Scott Schirmer
Based on the novel by Todd Rigney, "Found" centers around Marty, a shy, bullied fifth-grader who takes refuge in horror films... until his life turns into one. After finding a human head in his brother's closet, Marty fears for the safety of his family while making a desperate effort to reconnect with Steve, the big brother whose homicidal cravings threaten to destroy life as Marty knows it.
A horror-obsessed boy discovers his older brother is a serial killer.
Cast: Gavin Brown, Ethan Philbeck, Phyllis Munro, Louie Lawless
Member Reviews
Very dark,disturbing, and tragic. I personally Loved it, pretty low budget movie, but the story is great, makes me want to read the book. Kid with bad home life, gets pick on at school, a story most of us can relate to which I believe is why the story hits hard, add in a serial killer older brother this is low budget but an awesome dark gloomy movie the will leave you intrigued.
A bit odd, but I really enjoyed it. Some of the acting was weird, but if you get past that it's a great idea.
It's really bad, not even fun gory or something. Bad acting, bad camera work and lousy story. Within the budget of 8.000 dollar it's an amazing job, but still this movie s*cks. Barely any splatter. More drama than horror.
The story concept is interesting but the way it was executed was not very well done. I'll admit that though it had a low budget, the effects were pretty good. The child actor was great but I can't imagine having to go through that as a child actor honestly. The gore can get very hard to watch too.
Pretty good despite the obviously low budget. Acting was pretty flat at times but the characters were interesting for the most part. The plot idea was fairly well executed, the only major issue is the acting.