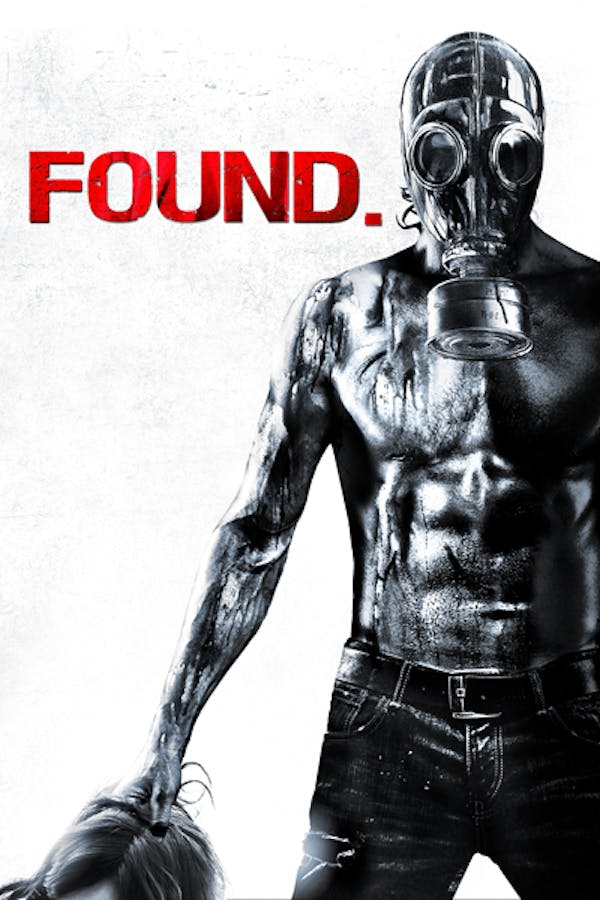 Found
Directed by Scott Schirmer
Based on the novel by Todd Rigney, "Found" centers around Marty, a shy, bullied fifth-grader who takes refuge in horror films... until his life turns into one. After finding a human head in his brother's closet, Marty fears for the safety of his family while making a desperate effort to reconnect with Steve, the big brother whose homicidal cravings threaten to destroy life as Marty knows it.
A horror-obsessed boy discovers his older brother is a serial killer.
Cast: Gavin Brown, Ethan Philbeck, Phyllis Munro, Louie Lawless
Member Reviews
Gut punch of an ending. Love the Popcorn poster—that's a movie that doesn't get enough love. Beautiful meld of coming-of-age horror and the hardest stuff ever. Cameo of the author as the video store guy (rip mom and pop stores 📼). This movie really shows how rough middle school can be, where a kid can be unpopular just because other kids agree upon it and don't want to be the target themselves.
This movie had me on the edge of my seat wanting to know what would happen next!! This was indeed a great movie and I have to say I absolutely enjoyed it!!!!
This is an amazing piece of horror. While the acting is occasionally subpar, it doesn't detract from the experience of a truly shocking movie, with an ending that won't leave you for a long time. Additional props for showing full on male nudity, something much too rare compared to female nudity.
A freaking treasure. Super dark. Great chase scene. Amazing acting. Original well written story and characters. Excellent special effects. Iconic killer.
The home video quality makes it feel more authentic and believable. The kids experience is pretty relatable. It's interesting throughout and I'd recommend it.