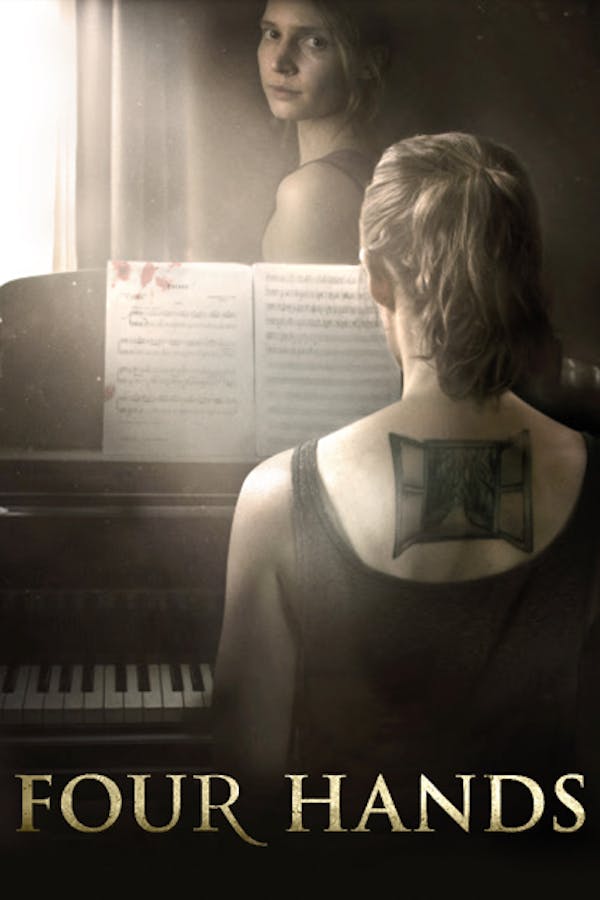 Four Hands
Directed by Oliver Kienle
This shocking, twisted thriller follows sisters Jessica and Sophie who have remained in their family home even after they witnessed their parents' murder there as small children. Now, 20 years later, learning that the killers will be paroled, Sophie begins to suffer blackouts during which she commits unspeakable acts. Is a vengeful spirit to blame?
20 years after witnessing their parents murder, sisters Jessica and Sophie discover the murders have been paroled, unleashing a vengeful spirit within Sophie.
Cast: Frida-Lovisa Hamann, Friederike Becht, Christoph Letkowski, Agnieszka Guzikowska, Detleft Bothe
Member Reviews
This is an exceptional film. Hitchcock would be impressed.
I thought I would really love this one, but it was only okay for me. Very convoluted in the middle (though the plot does sort itself out by the end) and honestly I think it tried to be atmospheric and dark, but felt quite meandering to me. The acting is excellent though, and if longer films with a lot of filler and window dressing are your thing, I would check it out. Otherwise, I don't really think it is worth the time investment.
Danke but no Danke. Too long...usually I like foreign films but this one ...not much.
It was good i would watch it more the twist was great!