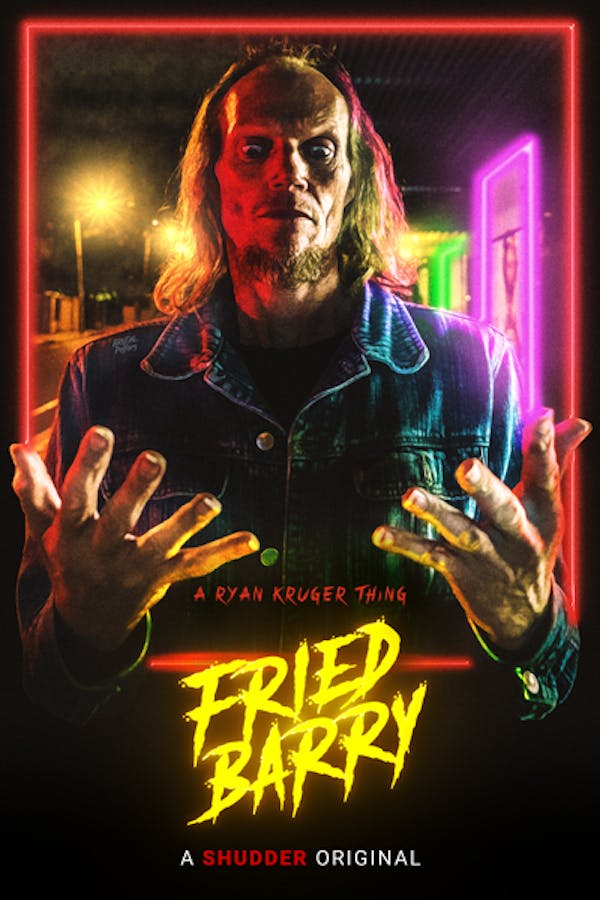 Fried Barry
Directed by Ryan Kruger
Barry is a drug-addled, abusive bastard who – after yet another bender – gets abducted by aliens. Barry takes a backseat as an alien visitor assumes control of his body and takes it for a joyride through Cape Town. What follows is an onslaught of drugs, sex and violence as our alien tourist enters the weird and wonderful world of humankind. A SHUDDER ORIGINAL
An alien assumes control of a drug addict's body and takes it on a bizarre joyride through Cape Town.
Cast: Gary Green, Chanelle de Jager, Bia Hartenstein
Member Reviews
An interesting movie, very visually appealing and with some great acting, but not a very good good horror movie.
this beats the psychedelic ride Natural Born Killers, psycho goreman and the Japanese movie tokyo gore police...what a ride I was laughing through the movie except the last part when his wife or girlfriend was visiting him, then the UFO came and picked him up and dropped him back down.
Weirdest movie I have ever seen but I liked it alot it went so many places I didn't expect it to. Ive Been looking for a good alien abduction movie for a long time and this one had that in it wish those sequences were longer but oh well. Laughed at birth scene I bet women wish it happened that fast lol, all the bizarre stuff happening seems to make perfect sense when it shouldn't. Barry is a fully developed character who you grow to know well, also this film shows harsh realities of the streets. Ending was cool and funny overall just a great crazy strange film that will have you cheering for more five skulls.