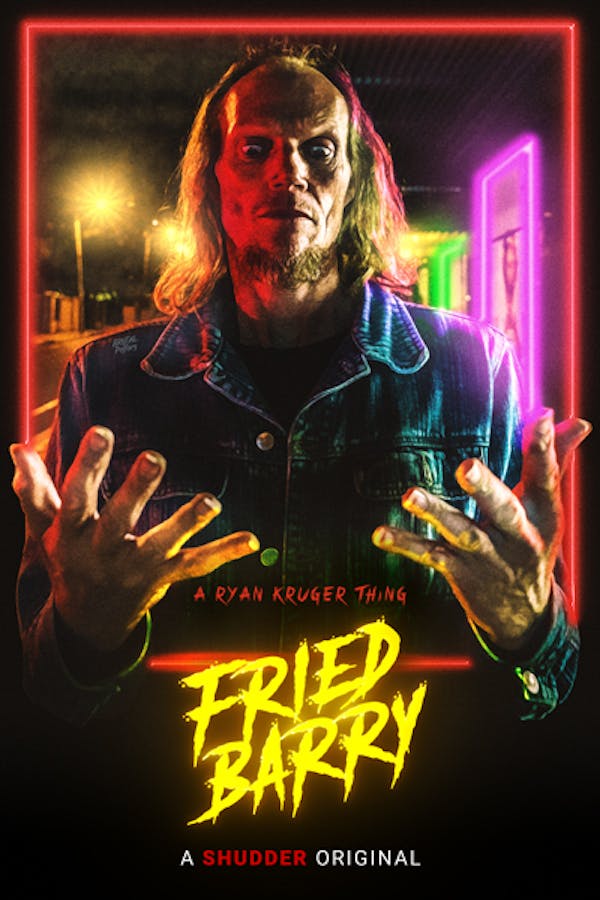 Fried Barry
Directed by Ryan Kruger
Barry is a drug-addled, abusive bastard who – after yet another bender – gets abducted by aliens. Barry takes a backseat as an alien visitor assumes control of his body and takes it for a joyride through Cape Town. What follows is an onslaught of drugs, sex and violence as our alien tourist enters the weird and wonderful world of humankind. A SHUDDER ORIGINAL
An alien assumes control of a drug addict's body and takes it on a bizarre joyride through Cape Town.
Cast: Gary Green, Chanelle de Jager, Bia Hartenstein
Member Reviews
By far the most entertaining movie I've seen in a decade. Thank you
That guy has some great facial expressions.
What a wild ride! Gary Green is a force
The less you know, the better. Think E.T. via Tarintino maybe...movie magic. One of Shudder's best.
pure genius. best movie i have ever seen