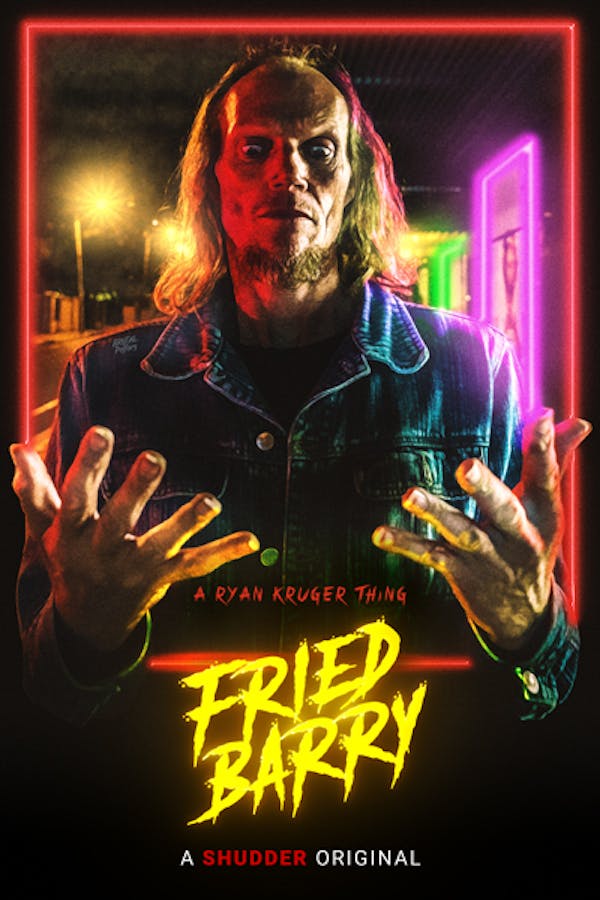 Fried Barry
Directed by Ryan Kruger
Barry is a drug-addled, abusive bastard who – after yet another bender – gets abducted by aliens. Barry takes a backseat as an alien visitor assumes control of his body and takes it for a joyride through Cape Town. What follows is an onslaught of drugs, sex and violence as our alien tourist enters the weird and wonderful world of humankind. A SHUDDER ORIGINAL
An alien assumes control of a drug addict's body and takes it on a bizarre joyride through Cape Town.
Cast: Gary Green, Chanelle de Jager, Bia Hartenstein
Member Reviews
So beyond weird, weirdest movie I've ever seen… definitely a wild ride. Worth a watch. Any form of intoxication will absolutely enhance the experience, but take it from sober me, it's not necessary to enjoy this trip. Enjoy!
Alrighty guys let's tear right into this. DON'T READ ANY OF THE BAD REVIEWS!!! THEY DON'T KNOW ANYTHING! THIS MOVIE IS SOOOOO GOOD!! I LOVE THIS MOVIEEEES!! BARRY IS BARRY AWESOME!
VERY FUNKY FRESH ...... ENJOYED.
I really enjoyed this movie.