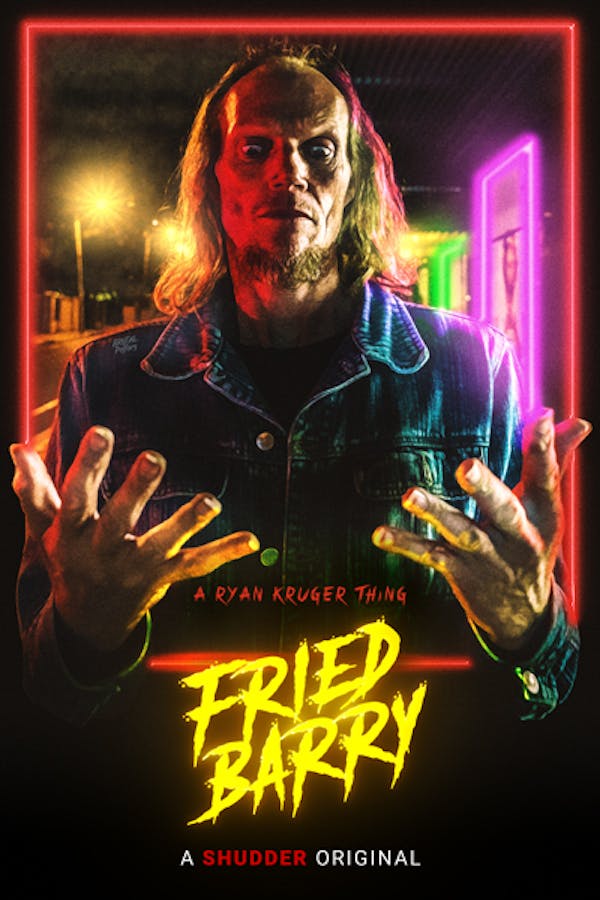 Fried Barry
Directed by Ryan Kruger
Barry is a drug-addled, abusive bastard who – after yet another bender – gets abducted by aliens. Barry takes a backseat as an alien visitor assumes control of his body and takes it for a joyride through Cape Town. What follows is an onslaught of drugs, sex and violence as our alien tourist enters the weird and wonderful world of humankind. A SHUDDER ORIGINAL
An alien assumes control of a drug addict's body and takes it on a bizarre joyride through Cape Town.
Cast: Gary Green, Chanelle de Jager, Bia Hartenstein
Member Reviews
Absolute treat, great 3rd person experience down the rabbit hole of mankind's "less admirable" traits. Love this movie! I can't wait to add it to my collection.
Certainly a movie to trip balls to. It's way out there and strange, yet has some humor mixed in.
Ridiculous and hilarious, loved it!
This movie is perverted. Watched it due to high ratings and reviews but to my disappointment it was more of a porn with a sick twist.