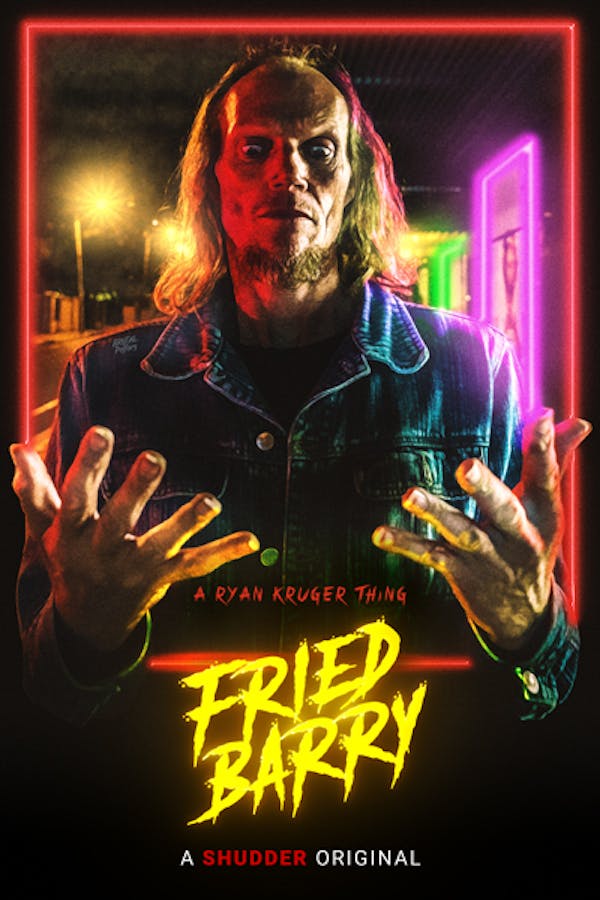 Fried Barry
Directed by Ryan Kruger
Barry is a drug-addled, abusive bastard who – after yet another bender – gets abducted by aliens. Barry takes a backseat as an alien visitor assumes control of his body and takes it for a joyride through Cape Town. What follows is an onslaught of drugs, sex and violence as our alien tourist enters the weird and wonderful world of humankind. A SHUDDER ORIGINAL
An alien assumes control of a drug addict's body and takes it on a bizarre joyride through Cape Town.
Cast: Gary Green, Chanelle de Jager, Bia Hartenstein
Member Reviews
I like a lot of horror movies on shutter, but this one stands out. It's very memorable and bizarre in a good way. It's one of those movies you show to your friends some night like "okay, I got a good one, check this out."
I am not sure what the heck I just watched... I am not sure if this is a South African horror movie... I just know that I want more movies that are this trippy. I have been taken on many trips from many different movies, all claiming that it will be a "wild ride", or "psychological", but none have been quite like this, and I want more.
this was something else. great visuals and defo a ride. not a movie, an experience.
This movie needed to be longer because I wish more things were touched on but other than that....what the heck did I just watch? The acting, cinematography, lighting, and his wife did a killer performance. Like I said I wish some things were touched on and used more but overall a really interesting watch.