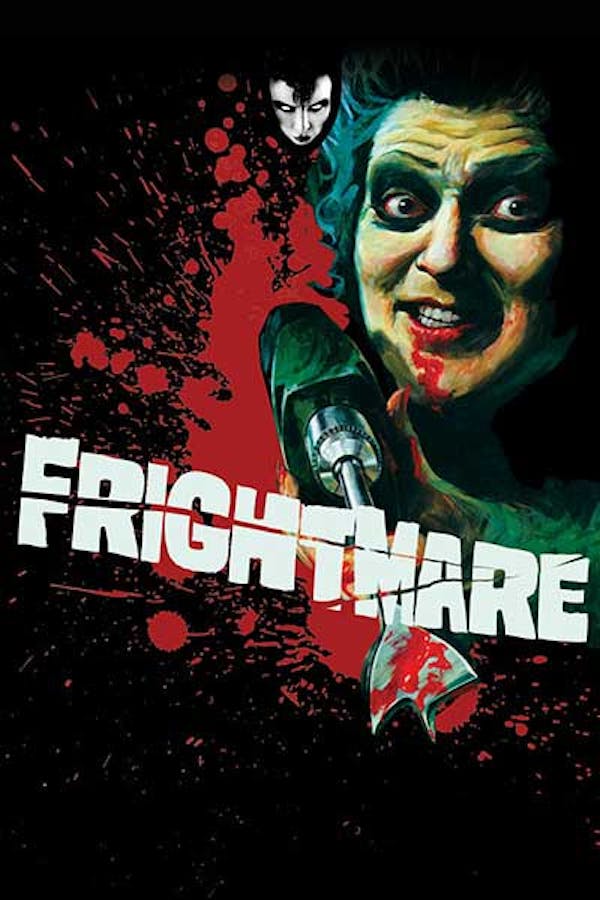 Frightmare
Directed by Pete Walker
A female cannibal is released from an asylum, but her hunger soon returns in this freaky family horror film from director Pete Walker (SCHIZO). Sheila Keith (HOUSE OF WHIPCORD) stars as Dorothy, the frightening flesh-eater who lures young people to her home with the promise of telling their future. Little do they know it's to wind up in Dorothy's stomach! Can her husband or daughter stop her before they all wind up in a thick stew? FRIGHTMARE's a perfect film for anyone trying to slim down. After watching, you're sure to abstain from eating for a long time. Contains violence and gore.
A cannibal is released from an insane asylum, but her hunger soon returns.
Cast: Rupert Davies, Sheila Keith, Deborah Fairfax
Member Reviews
Wow! This is one classic that still works today. Well acted, interesting and deep characters and not bad on the effects etc.
Brilliant film of the old class.
Sheila Keith is my absolute horror icon! So glad shudder went pete walker. House of mortal sin next pls 🙏
What I would expect for a 70's horror. The thought behind it was good but due to lack of special effects in the 70's, most of the films of the time relied totally on the facial expressions of the actors & the work of the makeup department, so sadly not as much gore as one would of liked. Nonetheless still a good one watch almost 50 years later.
Gotta love that 70s horror. The gore could have been better though