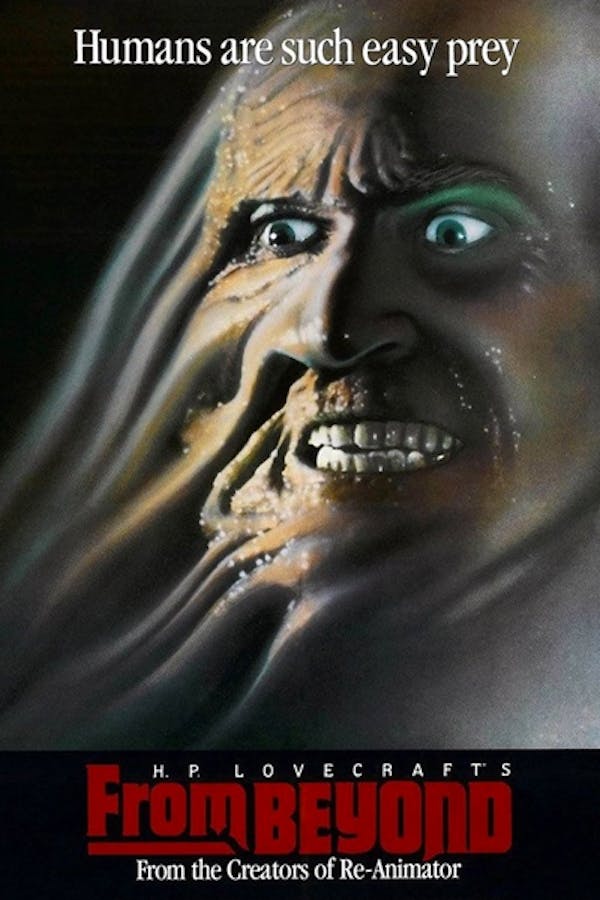 From Beyond
Directed by Stuart Gordon
The Resonator, a powerful machine that can control the sixth sense, has killed its creator and sent his associate into an insane asylum. But when a psychiatrist becomes determined to continue the experiment, she unwittingly opens the door to a hostile parallel universe. With its victims becoming creatures who feed on human brains, the Resonator is the ultimate man-made monster and no one can turn it off! Jeffrey Combs and Barbara Crampton star in this adaptation of a classic H.P. Lovecraft tale
After a powerful machine that can control the sixth sense kills its creator, a psychiatrist determined to continue the experiment unwittingly opens the door to a hostile parallel universe.
Cast: Barbara Crampton, Carolyn Purdee-Gordon, Jeffrey Combs, Ken Foree, Ted Sorel
Member Reviews
Pineal gland has expanded. I see you all
Excellent Lovecraftian horror. It's just as good - if not better - than Re-Animator.
Another great Jeffrey Combs/Barbara Crampton Lovecraftian horror film!