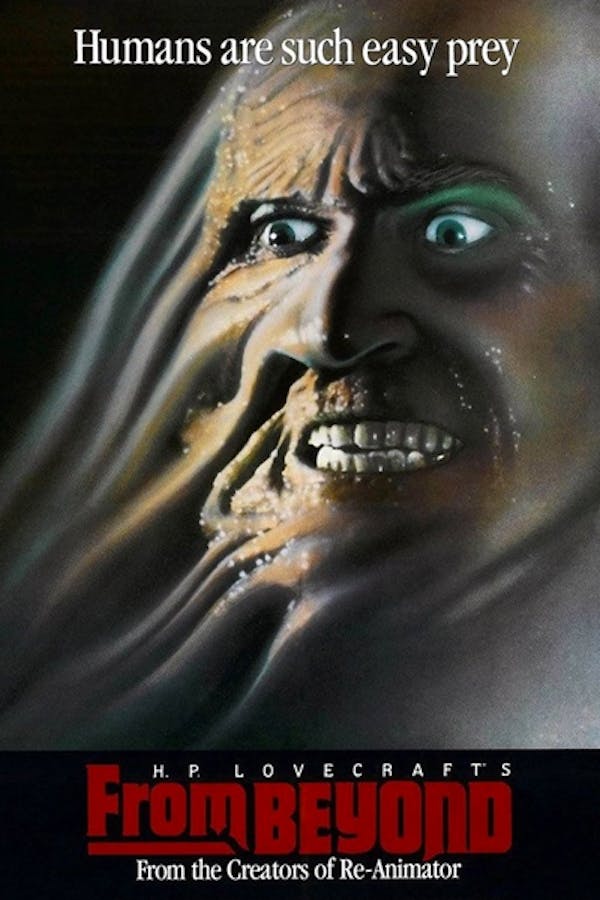 From Beyond
Directed by Stuart Gordon
The Resonator, a powerful machine that can control the sixth sense, has killed its creator and sent his associate into an insane asylum. But when a psychiatrist becomes determined to continue the experiment, she unwittingly opens the door to a hostile parallel universe. With its victims becoming creatures who feed on human brains, the Resonator is the ultimate man-made monster and no one can turn it off! Jeffrey Combs and Barbara Crampton star in this adaptation of a classic H.P. Lovecraft tale
After a powerful machine that can control the sixth sense kills its creator, a psychiatrist determined to continue the experiment unwittingly opens the door to a hostile parallel universe.
Cast: Barbara Crampton, Carolyn Purdee-Gordon, Jeffrey Combs, Ken Foree, Ted Sorel
Member Reviews
Great mash up of: special effects, monsters, sleaze, ooze, and screams.
An awesome movie! The creature effects and designs were fantastic and the gore was over the top in the best kind of way! I've never read the original Lovecraft story so I don't know how faithful of an adaptation this is but on its own I think its great. Highly recommend.
very imaginative and I love that the whole movie I was guessing what was going to happen next, which is rare for a horror movie. Great practical effects.
Awesome writing and story line
if you're a fan of reanimator you have to watch this.