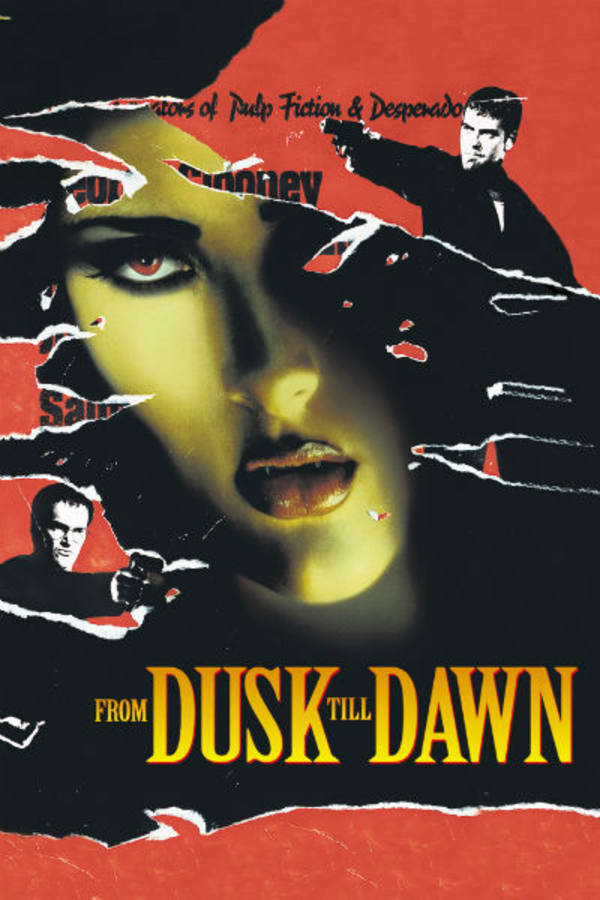 From Dusk Till Dawn
Directed by Robert Rodriguez
It's nonstop thrills when George Clooney and Quentin Tarantino star as the Gecko brothers - two dangerous outlaws on a wild crime spree! After kidnapping a father and his two kids, the Geckos head south to a seedy Mexican bar to hide out in safety. But when they face the bar's ôtrulyö notorious clientele, they're forced to team up with their hostages in order to make it out alive!
The reptilian Gecko brothers, Richard and Seth, are headed south of the border after a gruesome killing spree.
Cast: George Clooney, Juliette Lewis, Salma Hayek, Quentin Tarantino
Member Reviews
Never ending replay value on this gem
To @Shaner23 below - Putting 'zzz' as a comment about this classic is insanity.
A cult classic. Loved it since i was a kid way to young to be watching horror flicks especially one as derogatory as this lol