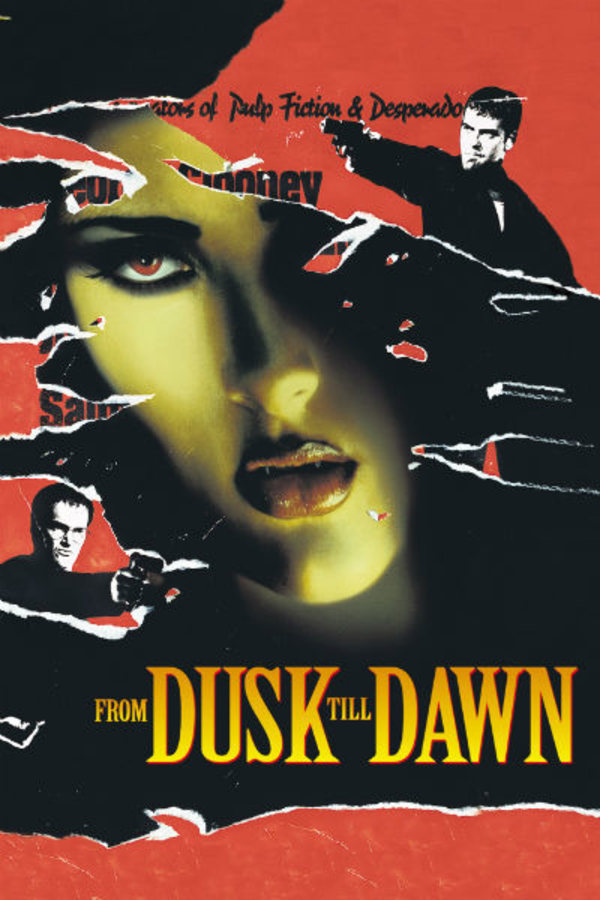 From Dusk Till Dawn
Directed by Robert Rodriguez
It's nonstop thrills when George Clooney and Quentin Tarantino star as the Gecko brothers - two dangerous outlaws on a wild crime spree! After kidnapping a father and his two kids, the Geckos head south to a seedy Mexican bar to hide out in safety. But when they face the bar's ôtrulyö notorious clientele, they're forced to team up with their hostages in order to make it out alive!
The reptilian Gecko brothers, Richard and Seth, are headed south of the border after a gruesome killing spree.
Cast: George Clooney, Juliette Lewis, Salma Hayek, Quentin Tarantino
Member Reviews
I have loved this movie since it came out. (I was only 12 but my restrictions TV wise we're hardly limited.) Watched time and time again. Cheesy horror, blood and gore all wrapped up in an odd type of sex appeal.. was my first real introduction to Selma Hayek (or however you spell her name) and I think also when, because of her, I started to realize I was into both women and men! Thank you Selma! 😆 She's sensual beyond words in this.. Perfect form all around from the acting to the directing and ridiculous makeup. Love these old flicks!