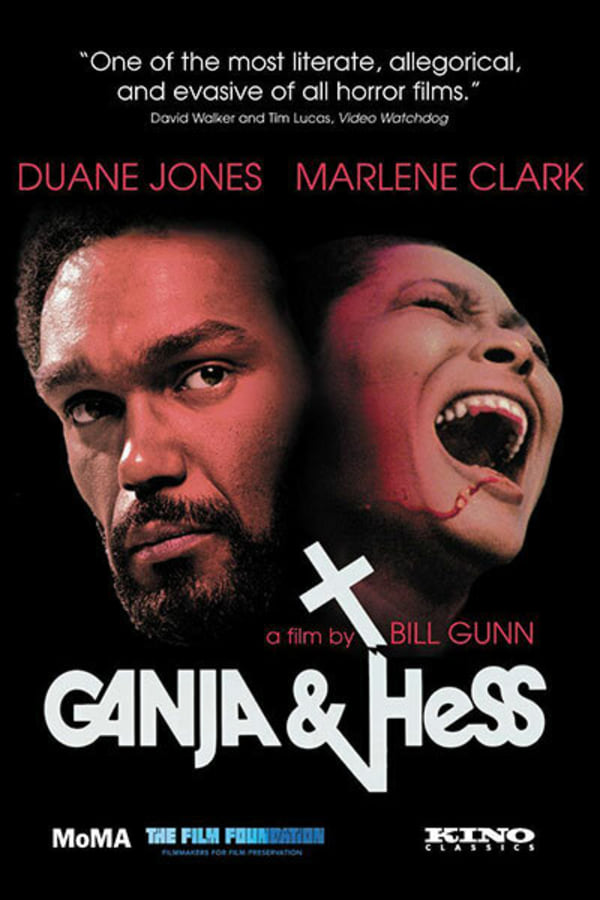 Ganja and Hess
Directed by Bill Gunn
After getting stabbed with an ancient knife, an archaeologist becomes a vampire in this black indie horror classic starring NIGHT OF THE LIVING DEAD's Duane Jones. Made during the era when campy films like BLACULA and ABBY were the only offerings for Black horror fans, Bill Gunn's atmospheric vampire movie offered a rich alternative. According to Variety's Scott Foundas, GANJA "used vampirism as an ingenious metaphor for black assimilation, white cultural imperialism and the hypocrisies of organized religion. Four decades on, it still packs a primal punch."
After getting stabbed with an ancient knife, an archeologist becomes a vampire.
Cast: Duane Jones, Marlene Clark, Bill Gunn
Member Reviews
An absolute masterpiece. One of the reasons I love 70s cinema so much: challenging, different, and thought provoking. Such an underrated gem.
Really good. Arty but not farty. Excellent performances by the leads, Marlene Clark and Duane "Night of the Living Dead" Jones. Warning: those out there who want a straight-up horror film, please pass this by and spare us your lame comments about "boring" it is.
This was a beautiful film that I could not look away from. The story line was intriguing but a little slow and meandering. It feel like parts of the plot was missing and the film could have had a little more action. Nevertheless, this is an interesting film deserving of at least one vieweing.
I like to think that I get what Bill Gunn was going for here, but it just didn't do much for me. I can appreciate it for what it is in the scope of horror history and Black cinema history and leave it at that.