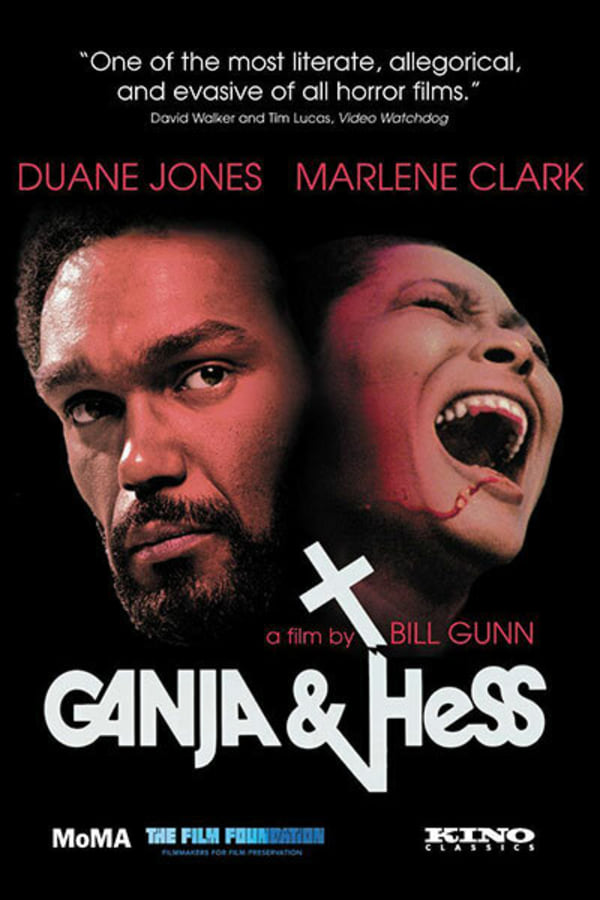 Ganja and Hess
Directed by Bill Gunn
After getting stabbed with an ancient knife, an archaeologist becomes a vampire in this black indie horror classic starring NIGHT OF THE LIVING DEAD's Duane Jones. Made during the era when campy films like BLACULA and ABBY were the only offerings for Black horror fans, Bill Gunn's atmospheric vampire movie offered a rich alternative. According to Variety's Scott Foundas, GANJA "used vampirism as an ingenious metaphor for black assimilation, white cultural imperialism and the hypocrisies of organized religion. Four decades on, it still packs a primal punch."
After getting stabbed with an ancient knife, an archeologist becomes a vampire.
Cast: Duane Jones, Marlene Clark, Bill Gunn
Member Reviews
Gonna watch it it seemed interesting after watching horror noire
Super rad but at this point in horror feels like a pretty slow movie.
This is a masterpiece. It is a shame Duane Jones didn't star in more movies.
If you expect this to be a traditional vampire story with such familiar lore as fangs, stakes and crosses you may be disappointed. Instead this is on par with more original vampire films like Cronos, Near Dark and Let The Right One In to name a few. This film is very low budget which gives it a documentary style feel to it and has a minimal cast in it lead by the late great Duane Jones from Night of the Living Dead fame giving another excellent performance as well as Marlene Clark who matches him scene for scene and writer-director Bill Gunn as Clark's husband and catalyst for the fate that befalls her and Jones. Worth checking out for the independent horror film buff.