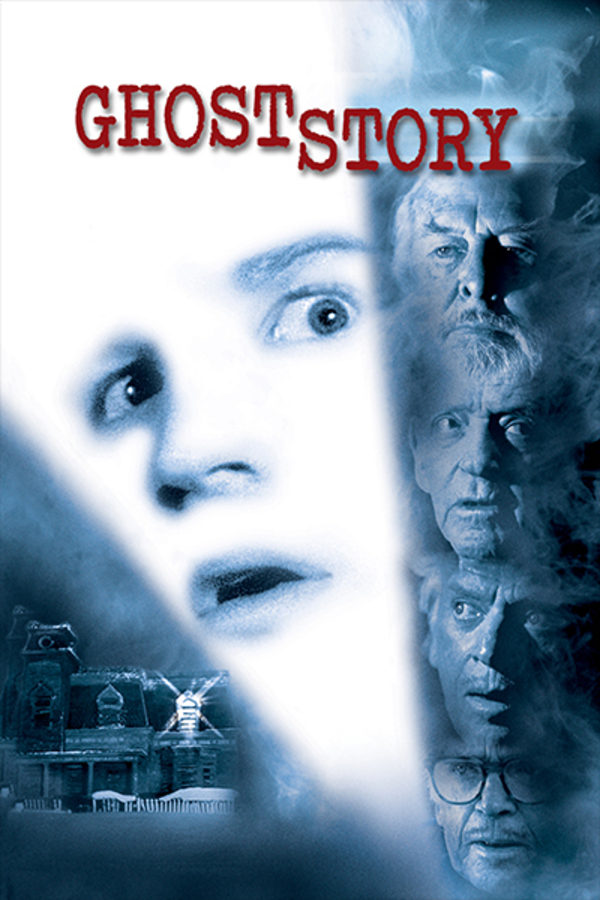 Ghost Story
Directed by John Irvin
Academy Award winners Fred Astaire, John Houseman, and Melvyn Douglas join screen legend Douglas Fairbanks Jr. in the story of the Chowder Society, an exclusive social club with a dark secret. But when the secret begins to manifest itself in a series of ghostly events, the Chowder Society must confront their past.
Fred Astaire stars in this terrifying story of the Chowder Society, a group that gathers weekly to share tales of horror, but is invaded by a real-life ghost that is part of their past.
Cast: Fred Astaire, John Houseman, Melvyn Douglas, Douglas Fairbanks Jr., Alice Krige
Member Reviews
I don't know why I've never watched this before. This is a nice, tight little ghost story with some great acting.
This movie has always been a very haunting ghost story for me..... Good script & actors! A good ghost movie stays with you for years.
Just an amazing job! to the godfather of FX Makeup Dick Smith.
I loved this movie. Classic easy ghost yarn
There's a lot to admire here but it's all in service to a flat screenplay.